Use the chart below to help determine average head measurements for making hat or beanies. Remember that these are average measurements. You may need to factor in easement if your stitch pattern is particularly very stretchy or not much stretch at all.
Brims can vary in style and size. 2″-3″ extra is included in the numbers below for a brim to fold up on adult hats and 1″ for newborns. For premies and newborns we suggest keeping a brimless hat (letting the stockinette roll) to allow for a gentle fit for baby.
Common Suggested brims style are:
Brimless (sometimes called rolled; can be confused with hemmed)
Hemmed (cast on edge is brought back up after brim length is doubled and added back onto needles; continue knitting in the round – also sometimes called rolled but "hemmed" is a more accurate way to describe to discourage confusion.)
Garter (Alternate a full row of Knit followed by a full row of purl. Repeat until desired brim length is achieved)
Rib or Ribbed (Alternating series of knits and purls evenly throughout row. For example a 1×1 rub would be knit 1, purl 1 and repeat. This works on a multiple of 2. For a multiple of 2 or 4 a 2×2 rib can be achieved; *knit 2, purl 2* and repeat between *,*. Also written as *k2, p2* rep bet *,*. Other rib brims can be made but depends on row stitch count.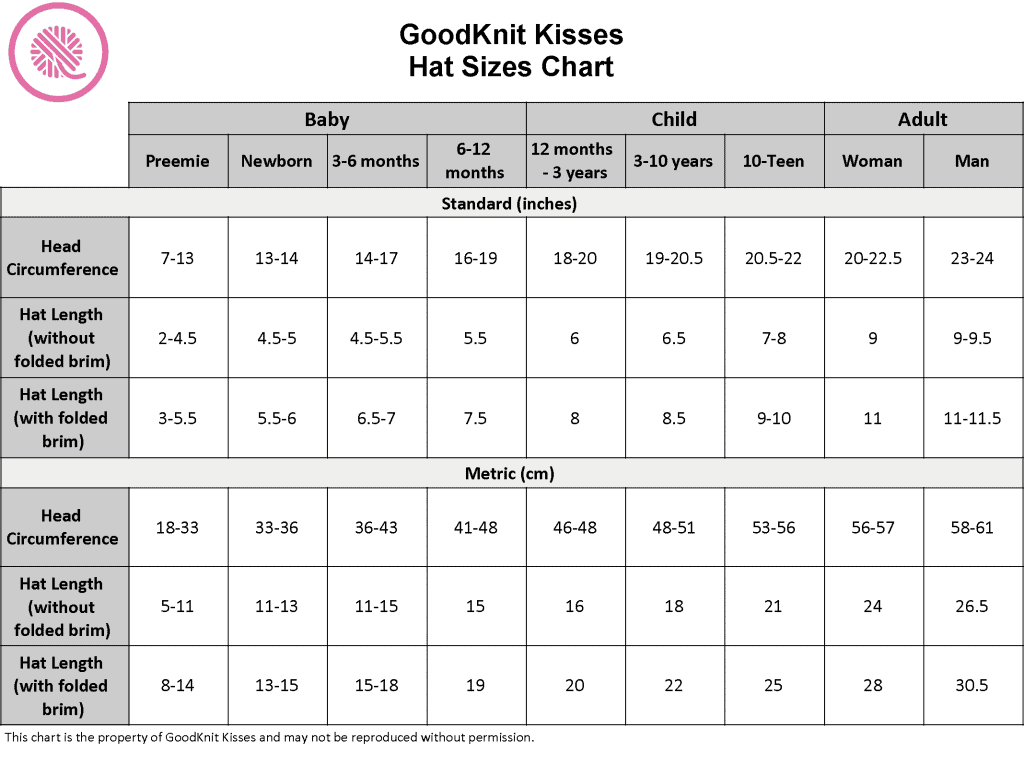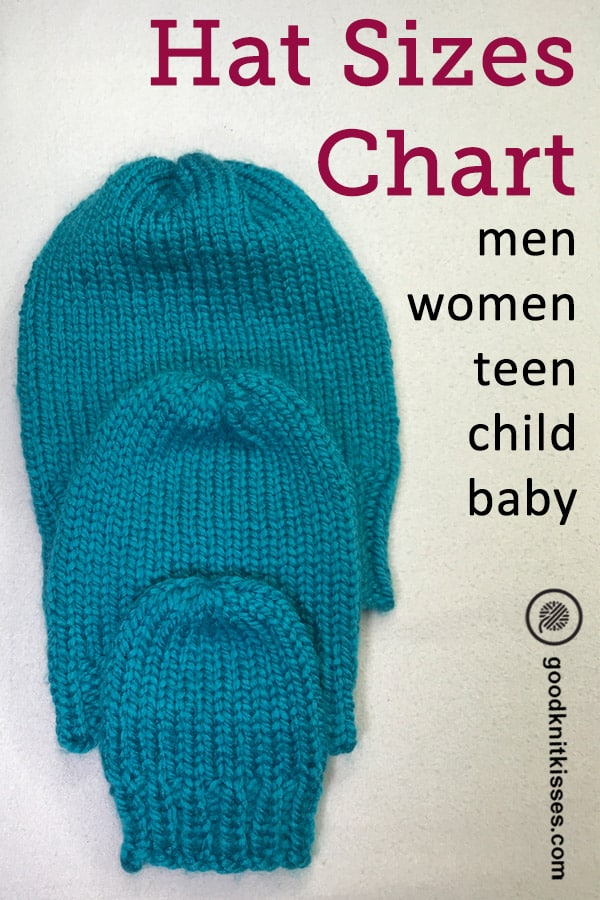 **If you need to determine cast-on stitches or rows to knit please use our calculator in our app or the following formula. For further instructions refer to our blog on calculating from a swatch.
Cast-On Formula used:
Swatch is S stitches and measures W wide. The stitches per inch is S/W and desired width is dW. The Stitches to Cast-On = (dW x S/W).
Now for the Rows Calculations:
Measure the swatch number of rows and enter the number of rows and the measured length. Then enter the desired length of project and press 'Rows needed are->'.
Formula for rows needed = (dL x R/L) where dL is desired length, R is number of measured rows and L is length measured.**