There are dozens of methods for loom knitting sock heels and toes and most of them can stress you out. Anyone that has made socks can tell you that mastering these two parts of the pattern can be a struggle. Until now. Learn to love loom knit socks with this easy heel and toe.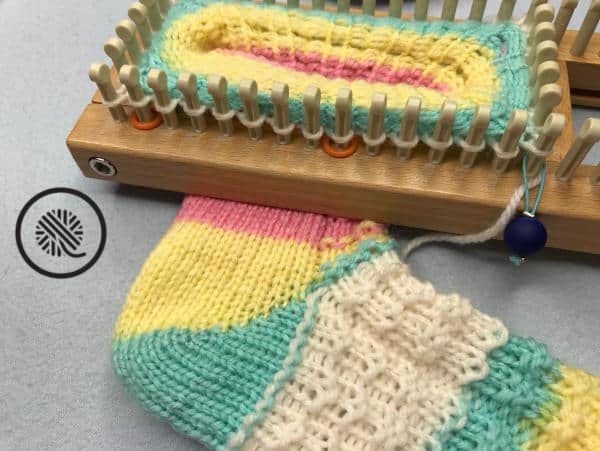 Traditionally, sock heels are knit using a wrap and turn to work short rows over a portion of the sock. On knitting needles this can be done very quickly. However, when working on a loom in order to duplicate the technique you need to lift the stitch off the peg, wrap the peg and then replace the stitch. It can be tedious and still leave a small gap where the wrap turn is.
In order to conquer the tedium and make sock knitting fun again I switched to using German short rows. It is a simple method that eliminates not only the need to wrap and turn, but makes a much smoother join.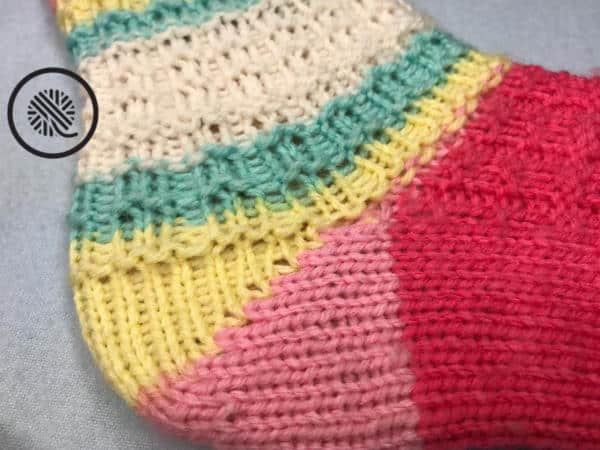 When using German short rows on a heel or toe there are NO gaps. There is also no extra bulk along the edges of the heel from the extra wrap so, in my opinion, the socks fit better and are more comfortable. It's just a bonus that it's also faster and easier to do.
To learn more about loom knitting socks and how to customize a sock pattern you'll want see my blog post This is the Best Way to Loom Knit Socks that FIT! I go through my method of customizing a sock pattern so it fits my foot perfectly every time.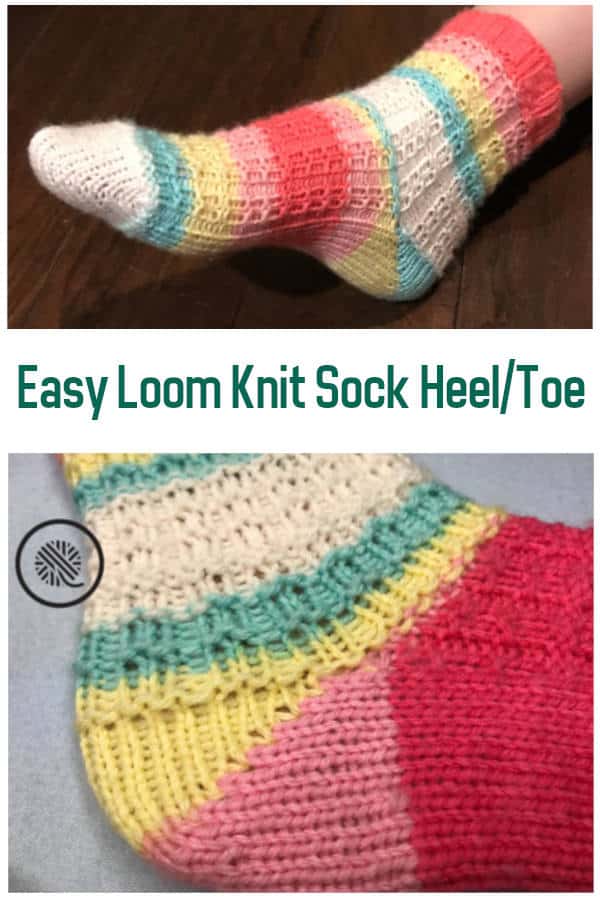 Loom Knit Socks Easy Heel and Toe Video Demo