Men Sizes Chart
Use this Men Sizes Chart to help determine average measurements for men's sweaters (jumpers) or other upper body garment.
MAKING A SCARF?
For scarves on men, they range from desired width (3″-7″) to 60″-72″ in length. If you are able to measure the person, I've found the best minimum scarf length should be from the chin to the floor when standing.  This allows the scarf to be hung long equally around the neck and fall in a "normal" way on a person.  Adjust accordingly if a much shorter design is requested or an extra long is required to double or triple the wraps around the neck of fashion.
The Men Sizes Chart numbers are based upon actual measurements; Measure person garment is to get the best results.  Add ease or the item will be very close fitting. For Very-close fit; use chart chest/bust measurement or less.  For Close-fitting: 1-2″ (2.5-5cm); Standard-fitting: 2-4″ (5-10cm); Loose-fitting: 4-6″ (10-15cm); Oversized: 6″ (15cm or more).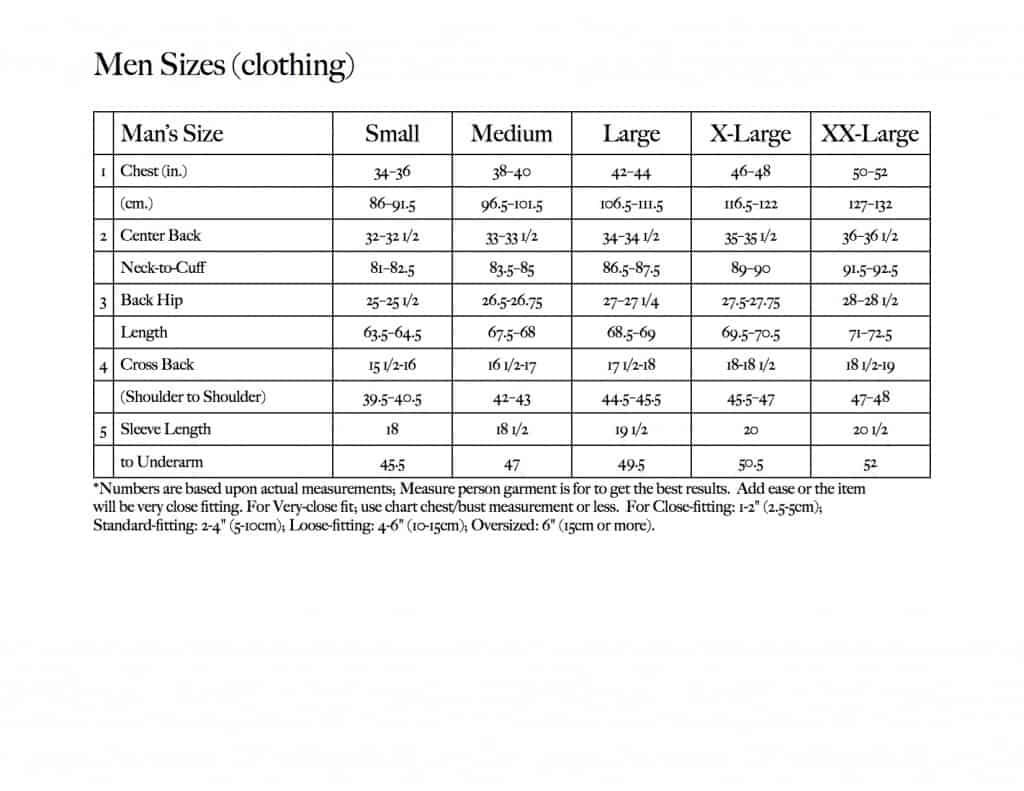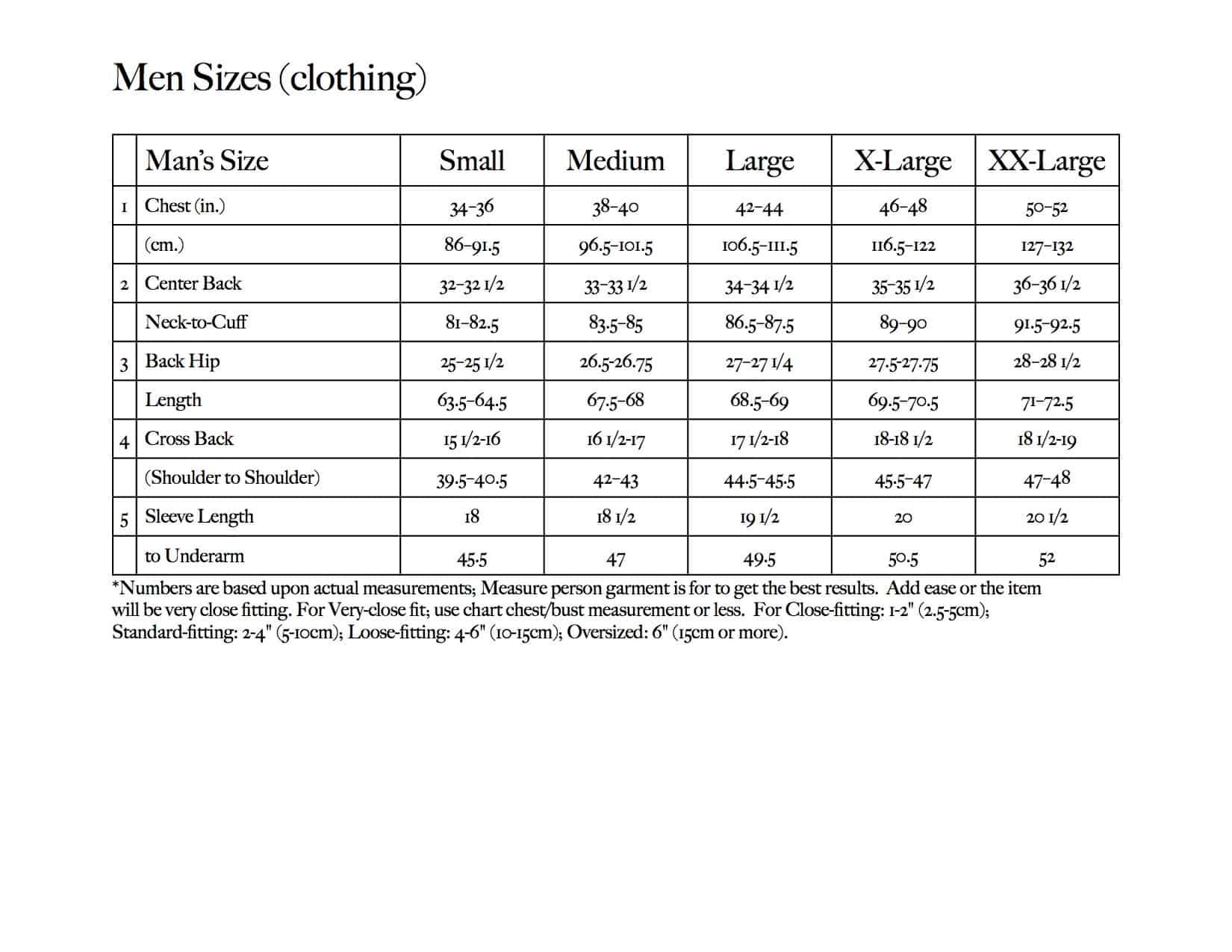 **If you need to determine cast-on stitches or rows to knit please use our calculator in our app or the following formula. For further instructions refer to our blog on calculating from a swatch.
Cast-On Formula used:
Swatch is S stitches and measures W wide. The stitches per inch is S/W and desired width is dW. The Stitches to Cast-On = (dW x S/W).
Now for the Rows Calculations:
Measure the swatch number of rows and enter the number of rows and the measured length. Then enter the desired length of project and press 'Rows needed are->'.
Formula for rows needed = (dL x R/L) where dL is desired length, R is number of measured rows and L is length measured.**
Click here for a video on measuring your knitting.
The Men Sizes Chart is mean for personal use only.