Product Reviews by Kristen Mangus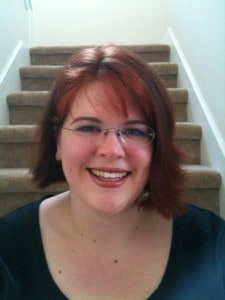 Loom Knit Product Review (s):
Loom Review KB Super Afghan Loom S loom.
Loom Review KB Sock Loom 2.
Loom Review KB 28″ Knitting board + peg extenders.
Loom Review KB Basics Loom Kit and book.
S Loom Review 48″ Universal S Loom from CinDWood.
Loom Review: All n One from Authentic Knitting Board or All-n-One.
Martha Stewart Loom Yarn talk: What Yarn do I use? (use this for the Knitting Board adjustable Hat loom as well as the small gauge part of the AllnOne)
Yarn Craft(s) Product Review(s):
Boye Electric Yarn Ball Winder Demonstration & Review.
---
Do you have a product you would like a product reviewed for your company? We'd be happy to review it for our loyal friends and subscribers!
Notes on our Product Reviews:
We (GoodKnit Kisses) do not accept funds to review products as our audience knows we will give a thorough & honest review.   This is NOT a paid commercial; the review video and editing are property of GoodKnit Kisses. If there are a few challenges, to a product, that can have a work-around then we will post a review.  If the product still needs adjusting or is inferior quality we will not post a review.  Our audience trusts our content and we strive to continue to honor that trust.
We are happy to submit suggestions, as some crafting companies have requested in the past, to improving products. If the company does have challenges, but continues to work well with the end user, we may post a review if we have first-hand knowledge of quality service.  You or your company may submit a sample for review at the following PO Box.  Please also submit to our contact form on our site to notify us of intended delivery, as it is a PO Box.  If you must use a business address, for FedEx, please use our contact form to request it and your intentions as this is a personal home. Thank you! -Kristen Mangus of GoodKnit Kisses
GoodKnit Kisses
s/m Product Review
PO BOX 14827
Haltom City, TX 76117
United States