There is a Bernat Mystery Stitch Along for knitting and Crochet coming!!
Bernat Mystery Stitch Along
Jo-Ann Stores and Yarnspirations have teamed up for a fun Bernat Mystery Stitch Along. The cool part is that the stitch along is for needle knitting AND crochet. You choose which you'd like to make, Either knitting or crochet and shop for your yarn and gather supplies. There is a website that gives you all the info on what you need.
Each Monday in October releases the latest stitch in the Bernat Mystery Stitch Along. What is the exciting part?! Each project is hosted by a talented YouTuber with a stitch along video! As a result you don't have to be an expert because they teach you. I'll be blogging and following here, too!
Most noteworthy is Mikey of The Crochet Crowd will teach Crochet and Yolanda of All Crafts Channel will teach Knitting!
Get your clues starting October 3rd each Monday and post your photos as much as you like with #handmadewithjoann to the special Facebook Page Jo-Ann and Bernat Blanket Stitch Along Facebook Page Jo-Ann and Bernat Blanket Stitch Along.
I'm blogging along as I knit.
Finally, are you ready to create a fun mystery project with Bernat Blanket Yarn? Will YOU follow along with ME? You are now invited to the first Jo-Ann and Bernat Blanket Stitch Along!
I'm excited!! So, I'll be following along with needles while blogging of my journey the knitting mystery pattern here. I'll post photo progress on the special Facebook Page they have set up, use #handmadewithjoann myself and I want you to join me of course. Another thing, you can even ask questions there or make comments for help and feedback. They and I are there to help! YAY!
With a few weeks left in September to grab or order what you need you have time to get your order in time. Who doesn't like to yarn shop?
I adore the colors I selected. I picked something for my son. He loves the snuggly Bernat Blanket yarn and needs a new blanket now that he's older. Do you want to see what I got?
Most of all, to learn more and get your supplies, click here: http://www.joann.com/mystery-stitch-along/
If you post also on Facebook, Instagram, Twitter or Pinterest use the hashtag #handmadewithjoann. If you follow me @goodknitkisses then tag me. I would squeal with delight knitting along WITH you! Most of all this is about having fun along with other crafters and sharing with each other as we mystery stitch along. See you soon ? -Kristen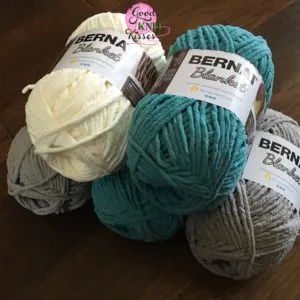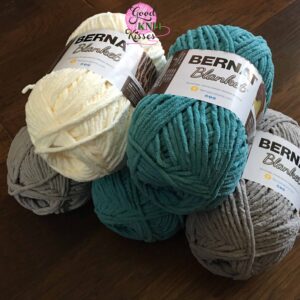 This blog is a Sponsored Post and may contain affiliate links.