Inside: Product reviews of knitting looms, pattern books and other craft items. In some cases the manufacturer provided the products at no cost to GoodKnit Kisses for the purpose of review.
People are always asking me what looms, hooks and tools I like to use. Especially when new looms become available! I often showcase these products on my Facebook Live broadcast and share the video to my YouTube channel.
Here's a full list of the products I've used and reviewed over the years. All opinions are my own and I'll give you an honest review. As a fellow crafter I want to know both the advantages and disadvantages of a product.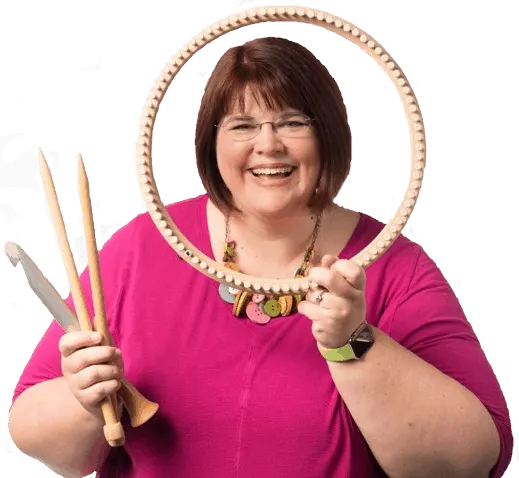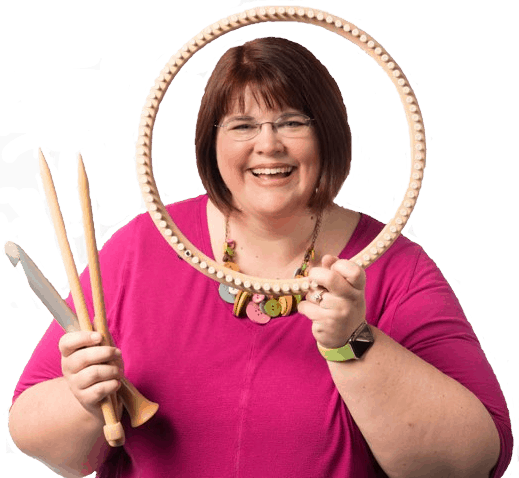 NOTE: The majority of these reviews are video reviews on my YouTube channel.
Knitting Loom Product Reviews:
CinDWood Looms
Universal X Loom
Heart Shaped Loom and Baby Rattle Loom
48″ Universal S Loom
Kiss Looms
Kiss Adjustable Gauge Looms (shows a variety of looms)
KB Looms
Flexee Loom (Skinny & Chunky)
Double Knit Rotating Loom
Zippy Loom Master Set
Zippy Corners
Zippy Loom (original)
Super Afghan Loom S loom
Sock Loom 2.
28″ Knitting board + peg extenders.
Basics Loom Kit and book.
All-n-One (original 3/8″ gauge)

Book Reviews:
Crochet Cute Critters (blog review)
Knitting for a Cure
Big Book of Loom Knitting
I Can't Believe I'm Crocheting
I Can't Believe I'm Knitting
I Can't Believe I'm Loom Knitting
Loom Knit Stitch Dictionary

Yarn Craft Product Reviews: