Crochet jewelry is off the hook!
Recently I was introduced to the world of crochet jewelry. This has a major BLING factor! Its not a yarn or thread that limps out resembling a hemp and bead design. Imagine Sterling Silver Wire with Swarovski Crystals, custom glass beads or any number of beautiful and funky textured bead designs.
Crochet Jewelry
I put it to the test and was immediately in love with the results of crochet jewelry! Hand selecting my beads, wire and all the way down to my toggle clasp, I began to envision that first necklace. I love to wear black. Don't we all?! Come on…its so slimming! Yes black attire is a staple for many including myself. Black can be boring though so I selected a few different shapes and sizes of beads and lots of texture in a glass bead. Some were small, round & shiny. Many were oblong in a honed finish with beveled edges that shined. And a few select Larger glass balls in a matte finish with a swirling design shown through from the smooth glass base of the bead. Now to get it together!
(Please note this is meant to show how the product is layered but not necessarily a pattern. You'll be able to buy my creations on my Etsy site 🙂
I started by making a strand out of sterling silver wire, mixing my selection of beautiful glass beads. I made two more strands. See the picture below.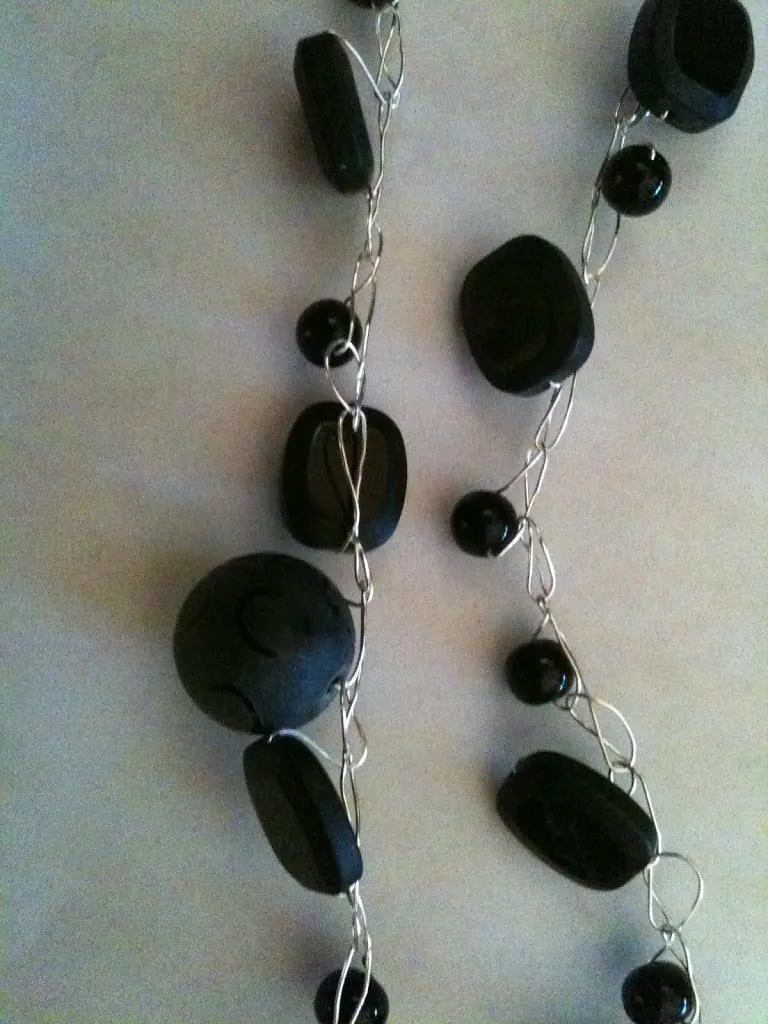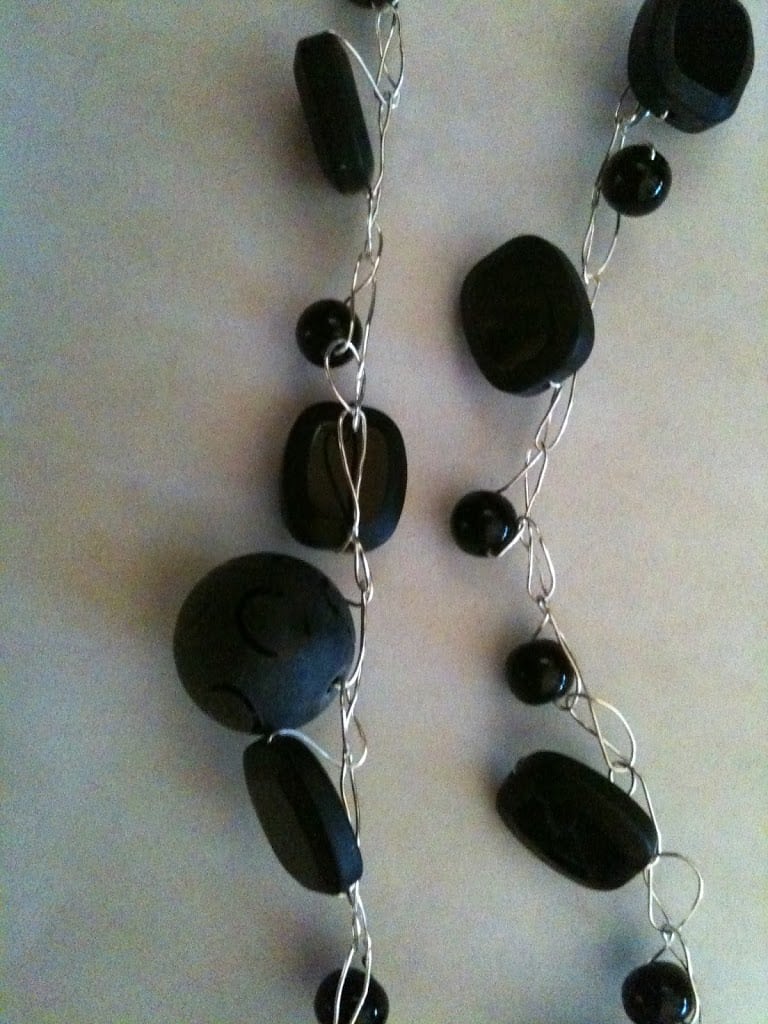 Then I lace all of the strands together which gives a gorgeous effect! Complete with a quality clasp or toggle…and a few personal touches I like, and presto a lovely piece of jewelry has been created!
Now I just need a photographer for this beauty as my iPhone will simply NOT do it justice!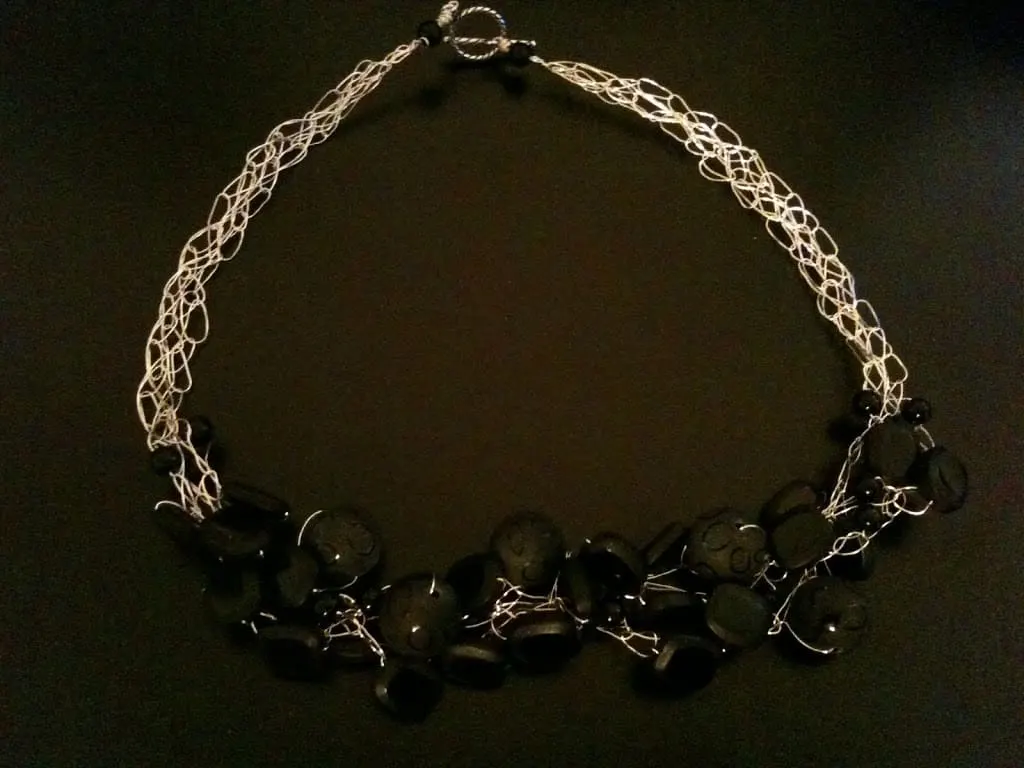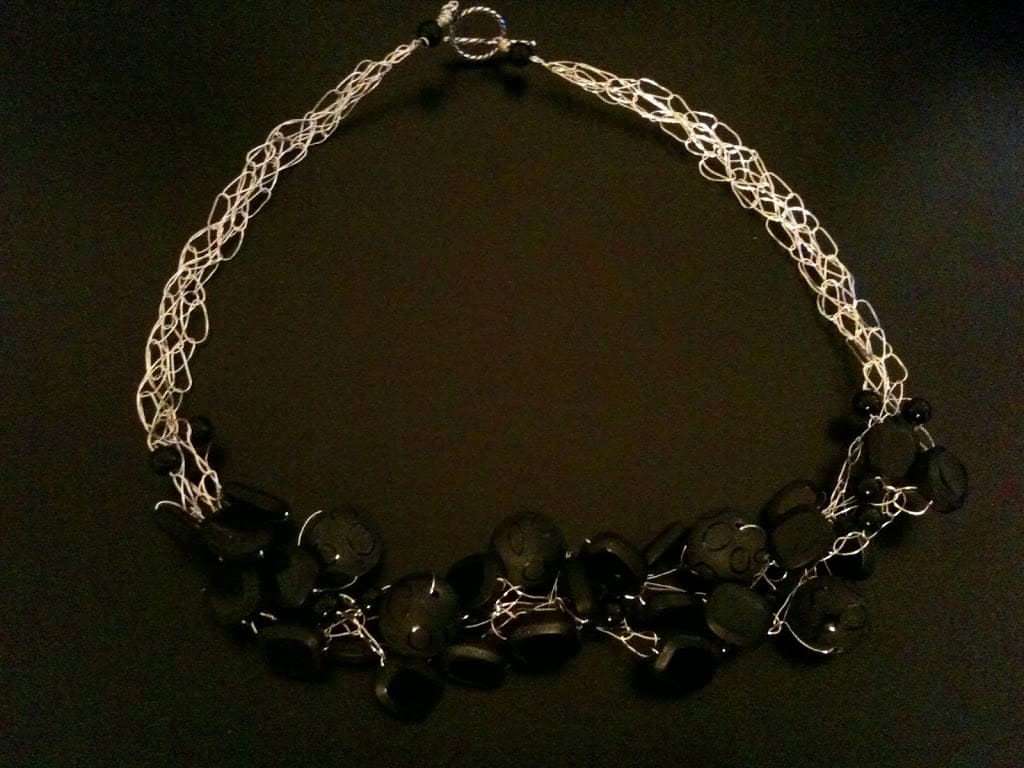 Special note: I love the look of the glass and metal together. The only last thing to add is a note that if you have prying toddler or baby hands, please wear a different necklace! oops! Too much bending back and forth can break the wire as it's not meant to flex that way. Hang or lay flat. Do not crimp or fold when storing.
What do you think of this crochet jewelry?