Kiss looms is having a 14% off Valentines sale Feb 9-15 2015
Because we all love Kisses
The following post is by Guest Blogger Kathy Bouras. Thanks Kathy to bringing more light to Kiss looms and congratulations to Kelly Jones!! -Kristen
Kiss looms knits the fabric of life
It has been an eventful year since our 7th Birthday in August 2014. We had to say goodbye to Kiss Yahoo groups, and go with the times and unite onto a Facebook group, in which Ruth Airey created on behalf of Kiss looms. Come say hi to some old and many new faces we are now at 900 members and counting. There are beginners to intermediate loom knitters to be found in this group. Have a question there is always someone to give you a helping hand.
https://www.facebook.com/groups/kissloomknittingclub/
We are also located on Ravelry
http://www.ravelry.com/groups/kiss-looms
Kiss looms is fortunate to have a very talented lady that creates excellent tutorial videos on the use of the Kiss looms and the different techniques that can be done on this unique Loom. Thanks Kate Winslow a.k.a The Answer Lady.
About Kiss Looms
Kiss looms are a very unique loom they are gauge adjustable, because of their peg and pin system this makes this possible, by adding washers between the boards, with the exception of the fixed gauge series looms, you can knit from a fine yarn to a bulky yarn with Kiss looms.
As for what loom would be best that depends on what you want to make, fellow owners will say The 60 Peg Small Gauge Compact Slim 2-Way Adjustable is their go to loom. Your project needs more pegs Kiss Looms has you covered, you can add more pegs to the looms.
Here is a glimpse of a 60 Peg Small Gauge Compact Slim 2-Way Adjustable and its accompanying 7 peg end pair
What is on this loom?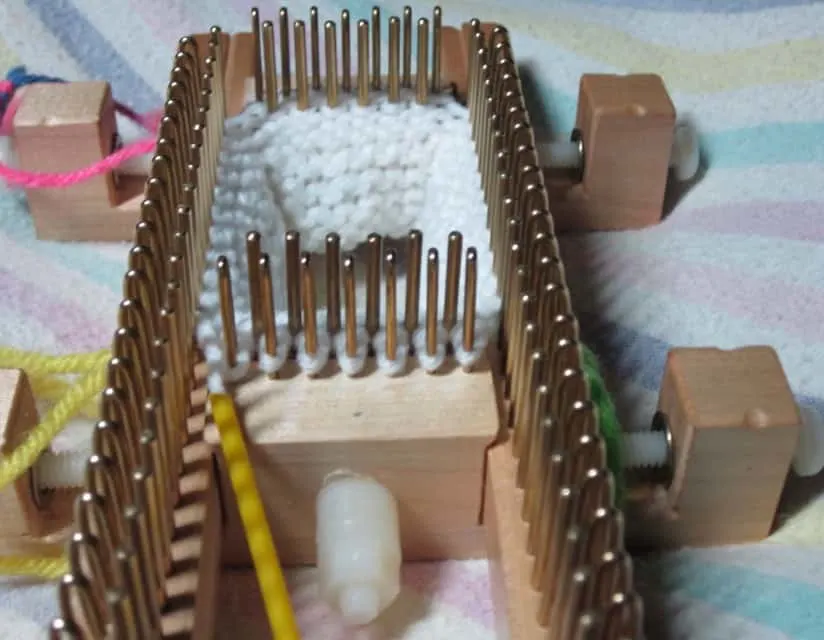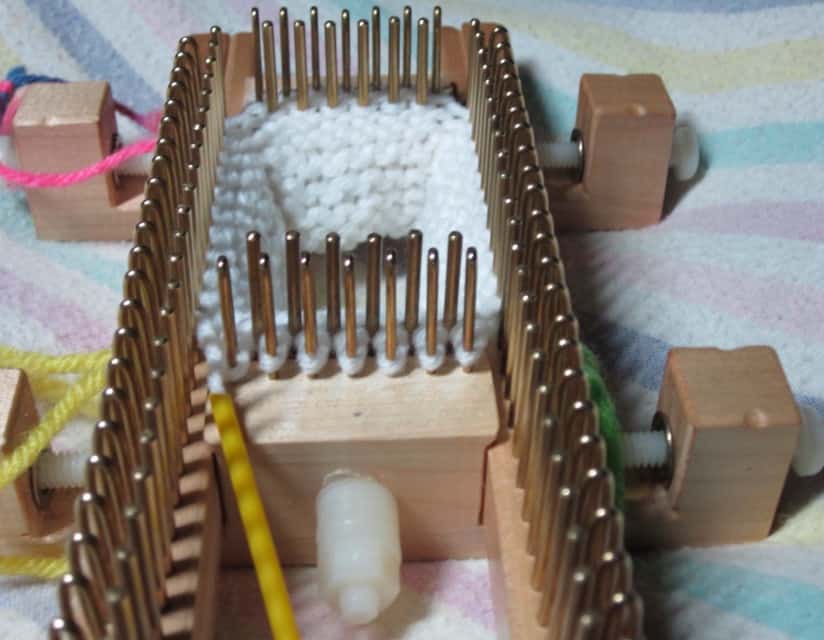 So Fun!
Who would have guessed, this is just many of the things you can knit on a Kiss loom.
Yep Olaf! Pattern Do you want to build a snowman by Kelly Jones owner of Kiss looms. Loom knitted by Kathy Bouras, as one of the loom along, fun events provided by Facebook group Kiss Loom Knitting Club
Just in time for Valentine's Day, a free pattern for a Valentine's gift which is also made on the Kiss Small Gauge Loom Series, visit
http://loomknittingmeme.blogspot.com/ For free pattern "Elegant Fingerless Mitts"