Let's Make a Difference Lookbook | Yarnspirations
Making a difference, giving back, paying it forward… No matter how you say it reaching out to others is a gift you give yourself. Nothing compares to the joy of giving a handmade item to those in need. This month Yarnspirations published the Let's Make a Difference Lookbook filled with patterns to knit and crochet for charity. You all know that I love to give back through crafting so I am thrilled with the new pattern collection! We don't all knit and crochet for the same causes so they included a wide variety of patterns. Need blankets and hats for the NICU? Check! Prayer shawls or lap blankets for your local cancer center? You bet! Pet beds, blankets or toys to keep the local animal rescue stocked up? Yes, even that!
Pattern Features
For the Little Ones
Hats, sweaters and blankies! Oh, my! These baby patterns are all designed to be both beautiful and easy to work up. Imagine the comfort you can provide a newborn baby in the hospital wrapped up in your hand knit blanket. Or the happiness of a new mom in a women's shelter when she can dress her little one in the Cozy Jacket Set crocheted with love. All the patterns pictured below use the pillowy, soft Bernat Baby Sport yarn. It's just perfect for a baby's sensitive skin. Keep an eye out this Friday, June 9, for my tutorial video as we make the Lacy Knit Baby Blanket together!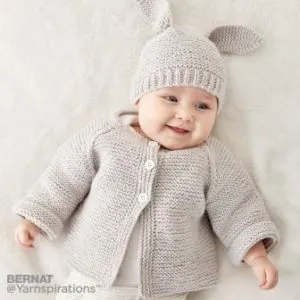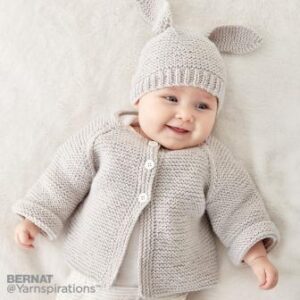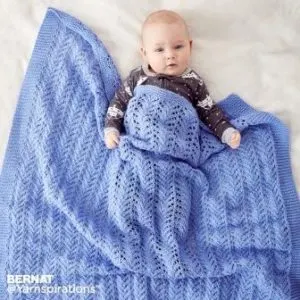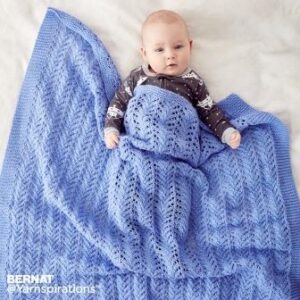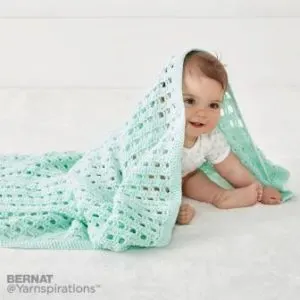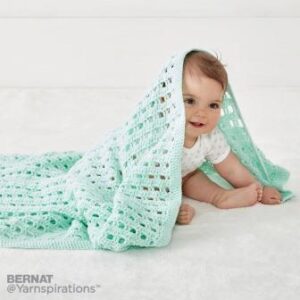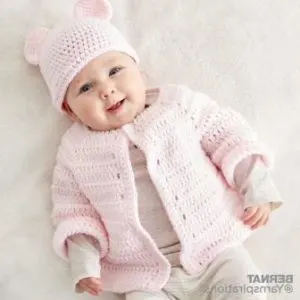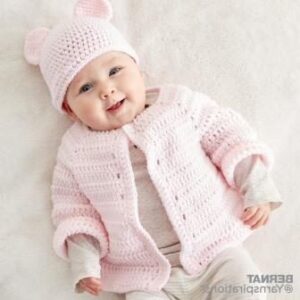 Blankets and Shawls
Those whose lives have been touched by a life-changing disease know the comfort that comes from a stranger who cares. Knitting blankets or shawls is a great way for you to make a difference. Cuddling under the Crochet Textured Lap Blanket while lieing in a hospital bed brings a sense of home and comfort. Patients undergoing treatment will appreciate wrapping up in the Knit Comfort Shawl that was knit with love and a caring heart. I'm sure your local nursing home would love a few Reversible Knit Lap Blankets so they can provide their residents a warm gift from a member of their community.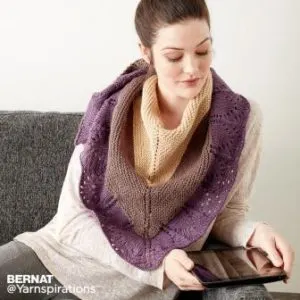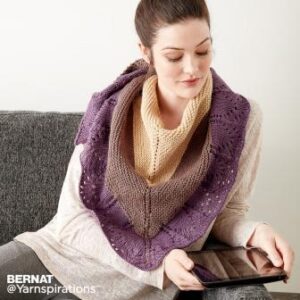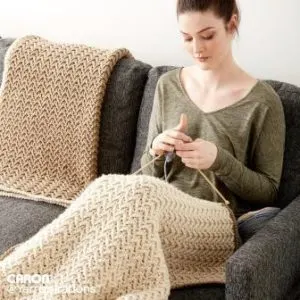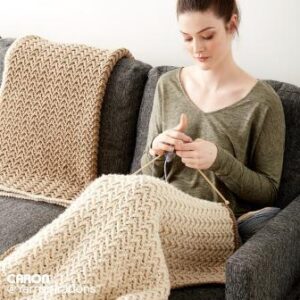 Furry Friends
Animal shelters and rescues also need your donations. If your heart goes out to neglected and abandoned animals you're going to love the pet bed and blanket patterns in this lookbook. They are both easy crochet patterns and work up quickly. For a more personal touch, Yarnspirations has even included a dog sweater so you can give a virutal hug to needy pup.