Show Your Support with a Ribbon Mug Cozy!
For many October is all about the orange, but I'm going throw a splash pink into your fall. It's Breast Cancer Awareness Month! In honor of those that have fallen, those still fighting the battle and those that have beaten this terrible disease I've got a knit Breast Cancer Ribbon Mug Cozy to help you show your support.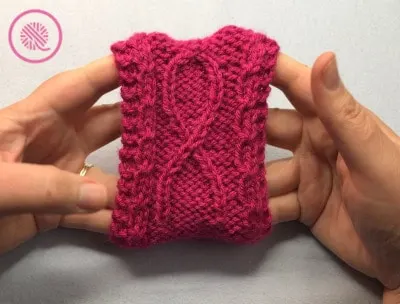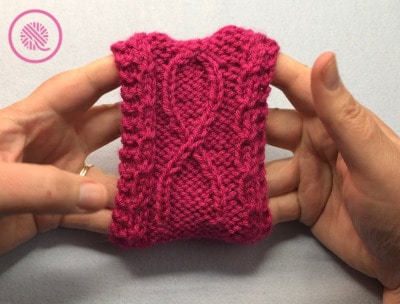 Breast cancer awareness is a cause dear to my heart. My great grandmother, Ethel Williams, had breast cancer and sadly passed too soon. It is vital to catch it early with the help of self-exams and mammograms. I don't know of anyone whose life hasn't been touched by this disease. I'm also encouraged to know so many survivors and celebrate with them!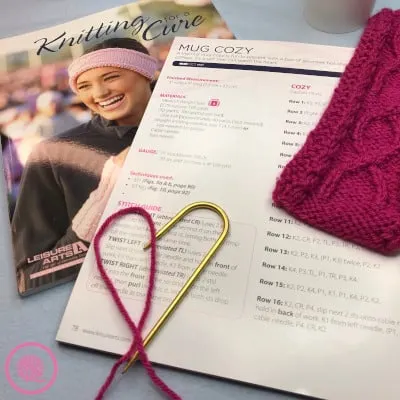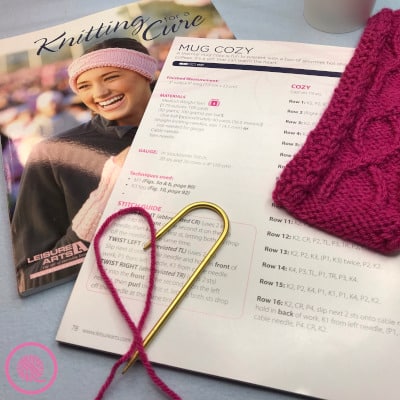 To show my support I've gotten permission from Leisure Arts to make a tutorial video for the Mug Cozy pattern from the Knitting for a Cure book by Kay Meadors (affiliate link). This 18 pattern collection is full of designs to help you show your support and encouragement for a woman struggling with breast cancer. The book includes patterns for scarves, a hat, a headband, fingerless gloves, a lap throw, pillow, and today's pattern, the mug cozy. They're all shown in pink and many of the designs feature a support ribbon.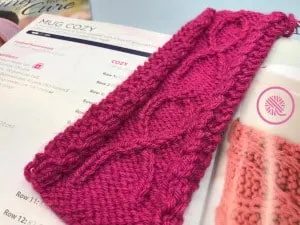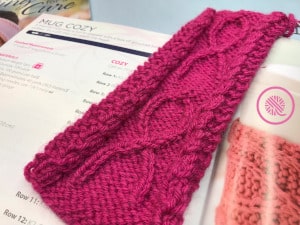 Ribbon Mug Cozy Video Tutorial
This knit mug cozy has a twisted ribbon border and two large support ribbons created using twisted stitches and cables. You can order the pattern collection online here (affiliate link). You'll also need about 40 yds of worsted weight yarn (#4), size 7 (4.5 mm) knitting needles, a cable needle and a tapestry needle for seaming. Instead of the traditional pale pink I decided to go bold and use a bright color for mine. I used Lion Brand Vanna's Choice yarn in Raspberry (affiliate link).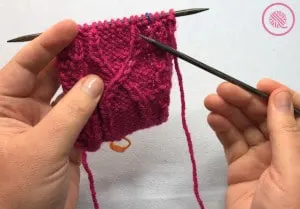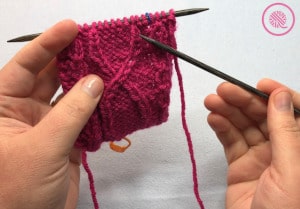 In the tutorial video below I teach you everything you need to knit this ribbon mug cozy. You can see the row instructions at the bottom of screen as you knit along. I take extra time teaching the special stitches needed to make the large support ribbon: Cross Right (CR), Twist Left (TL) and Twist Right (TR). If you've never worked cables or twisted stitches before, don't worry I can show exactly how to make them. I'll also show how to bind off in pattern and seam the finished mug cozy.
PIN IT!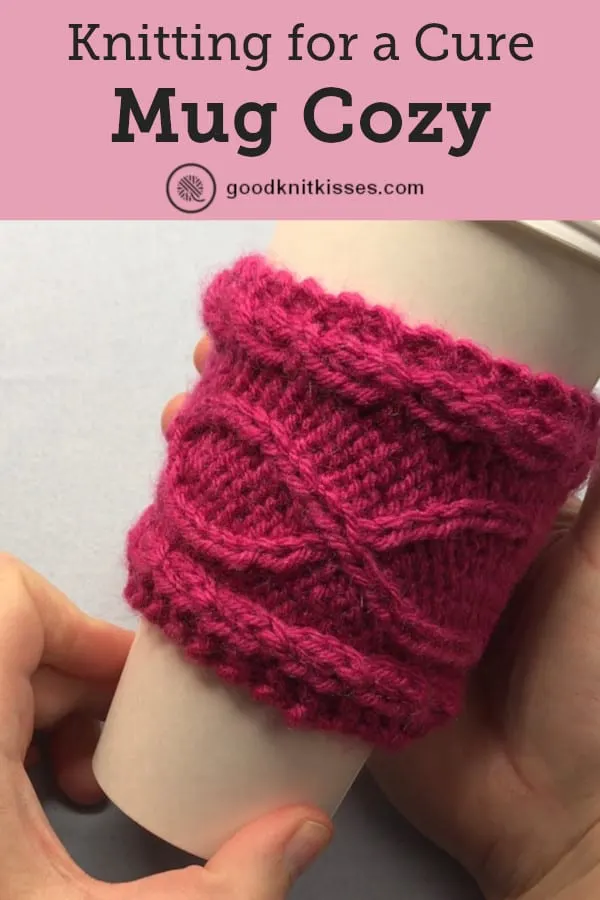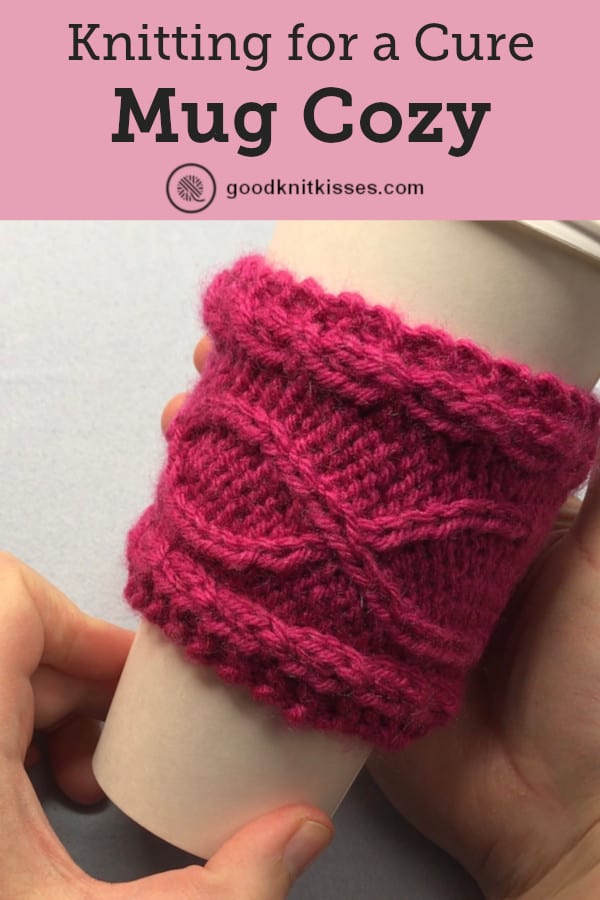 See the video tutorial below to make the Ribbon Mug Cozy!
Hey, Lefties! Watch the tutorial from your perspective…