Easy Going Loom Knit Hat
My heart is bursting with joy! There's a new pattern out there, but it's not just any old pattern. This one is special. The Easy Going Loom Knit Hat was a collaboration in the truest sense of the word. It all began back in February when I was demoing the textured stitch for the Easy Going Knit Sweater.
One of our own GKK community, Robin Sperry, saw the broadcast and decided to use that stitch pattern in a hat. When she sent me the pictures of the hat I was blown away at how wonderful it looked and we began talking about the pattern. I also contacted Yarnspirations since the hat was the perfect accessory to go with their sweater pattern. It has been months and months of discussion and pattern testing, but the day is here.
Yarnspirations just published their first LOOM KNIT pattern!
This is huge! Like sliced bread huge. I've been a long-time advocate for our loom knitting community and am thrilled that we are being heard and recognized. This is exactly what I've always wanted for GKK: our group working together and inspiring each other to influence the craft world.
PIN IT!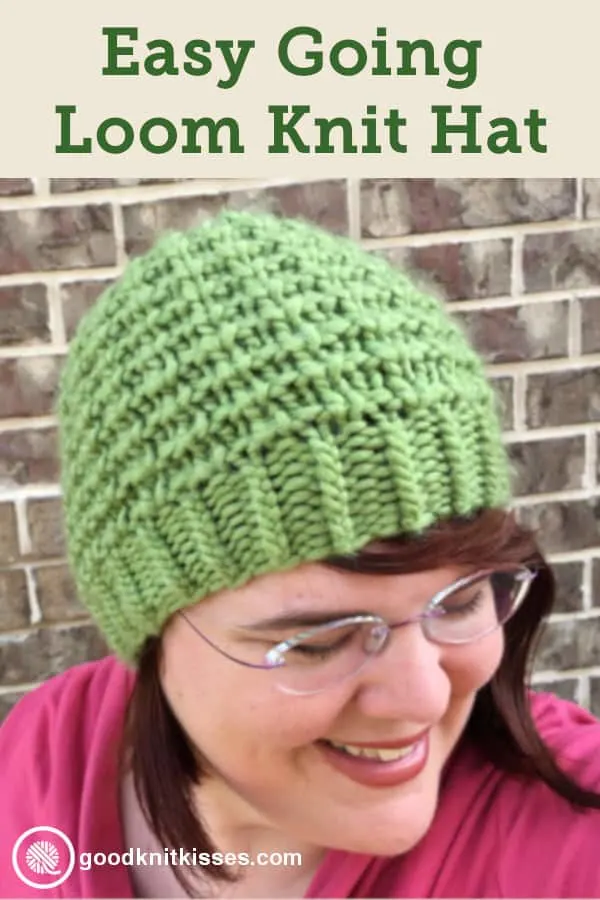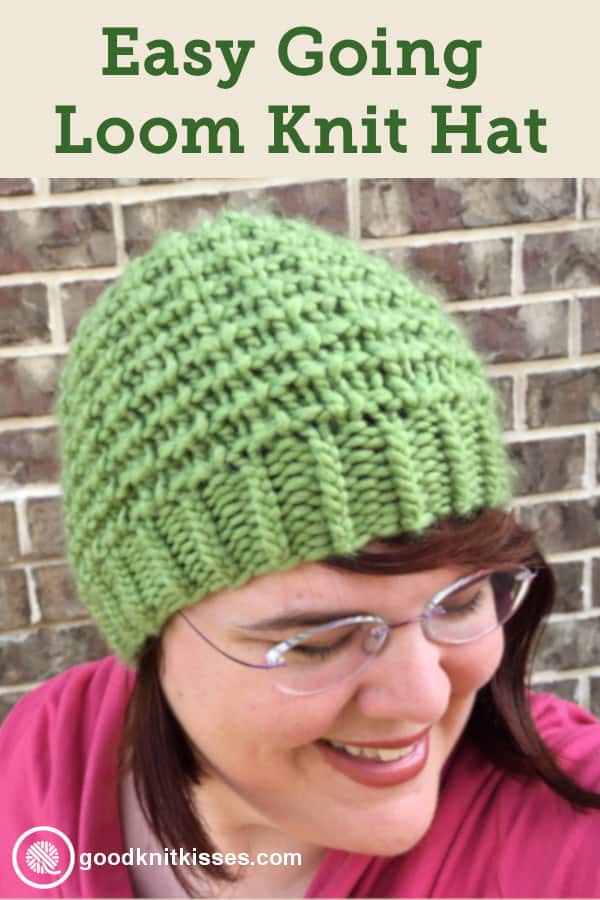 Let's make the Easy Going Loom Knit Hat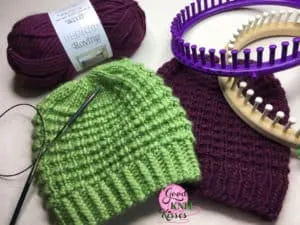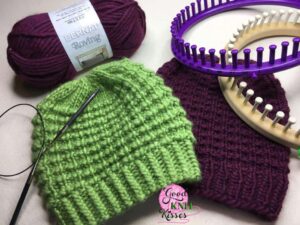 Pattern:
Yarn:
1 skein of Bernat Roving
(NOTE: The pattern PDF currently lists Patons Classic Wool Roving as the yarn, but that is being corrected.)
Loom:
5/8″ gauge loom* with 48 pegs. This is either the Knifty Knitter purple hat loom or the Cindwood equivalent.
* Loom gauge is measured from the center of one peg to the center of an adjacent peg.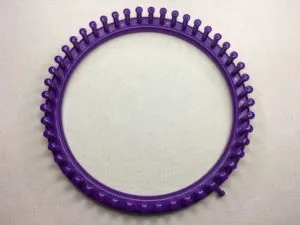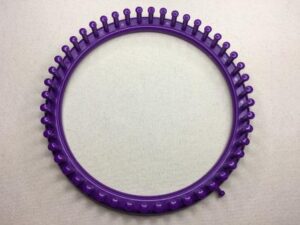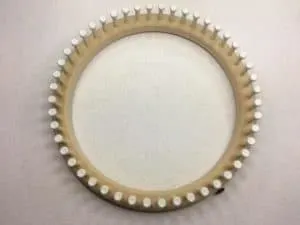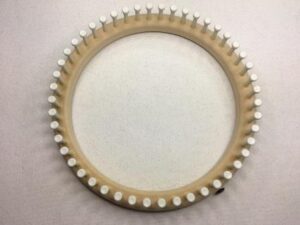 Supplies:
Measuring tape
Large eye tapestry needle (for weaving in ends)
Skills learned in this tutorial:
Longtail cast on
Joining in the round
Knit stitches – E-wrap and U-wrap
Purl stitch
SlwyifP – slip stitch with yarn in front of peg
P1 below – purl one stitch from the row below
Decreased crown
---
Brimming over…
I started with the longtail cast on. If you've never tried it before it's easy to do and gives a beautiful stretchy edge that is great for hats. Then I'll show you how to join in the round. You CAN just continue working around, but there is a method that will give you smoother join. Next we'll work the ribbing. I've got two different hat to show how the look changes depending on where you line up the ribbing.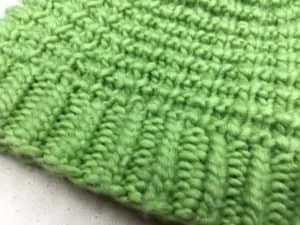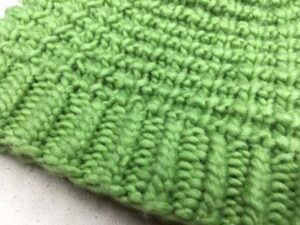 SlwyifP?!?
No, there's no toddler at the keyboard. And no, I'm not using bad language because my yarn is all tangled. That's a new abbreviation for this pattern! It's impossible to pronounce but so easy to work. It means: slip stitch with yarn in front of peg. Just lay your working yarn in front of the peg and move on. That's it. You don't have to do anything else. You did something special and unique on the loom to get set up for the next row. The following row uses a P1below or Purl into the stitch below. On needles this means you are picking up the stitch you worked on the row before. This is much easier on the loom because rather than knit the stitch on the previous row and put it back on the peg when we get to the P1below we can purl both loops together and have the exact same result. I love it!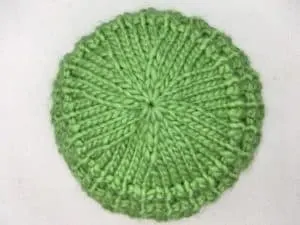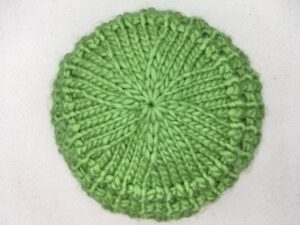 To top it all off…
Lastly, work a decreased crown using evenly spaced K2tog stitches to give you a perfect fit. I love the way this crown came out. This method will work on any hat you make on this loom. That's it! Just weave in a few ends and it's ready to wear.
I know many of you have asked for more of the gorgeous needle knit patterns we've seen this year from Yarnspirations be converted to the loom and I do hear you. Let's work together and show the world everything we can do on a loom!