Give back. Pay it forward. Love on someone. Spread joy. We all have our own way of saying it's important to help those in need. As a crafter I like to use what I know to help others. If you've been following me for a while you know that I'm always looking for donations to good causes. I've collected baby blankets and hats for Embrace Grace, scarves, shawls and, last year, friendship bracelets to give to women rescued from human trafficking.
Through #PINKMissions those friendship bracelets went halfway around the world to India and were given to women that are recovering from unimaginable abuse. The bracelets were chosen because they are small and easy to transport inside luggage. But those small bits of yarn had a huge impact!
I want to give a huge THANK YOU to all of you who made bracelets last fall. Each bracelet showed the woman who received it that she was loved, that she was cared for and that she was not alone. YOU had a part in bringing strength and encouragement to a woman who desperately needed it.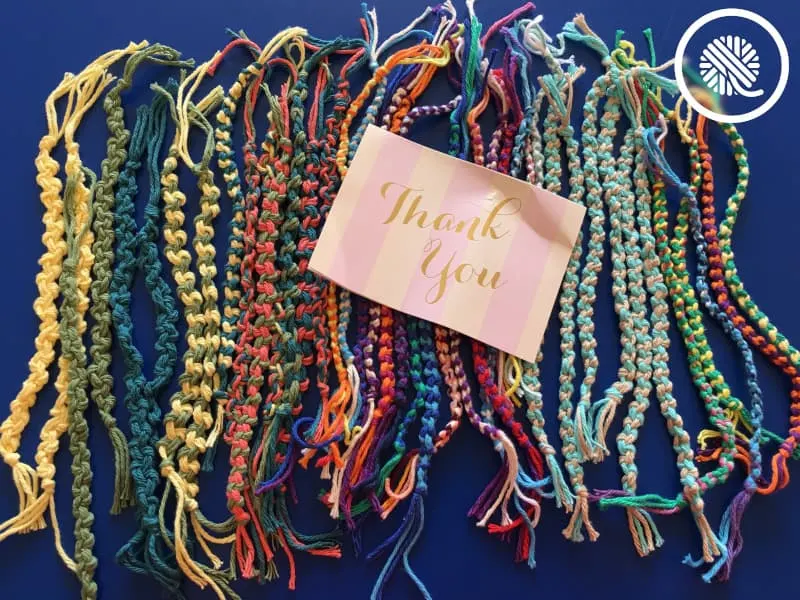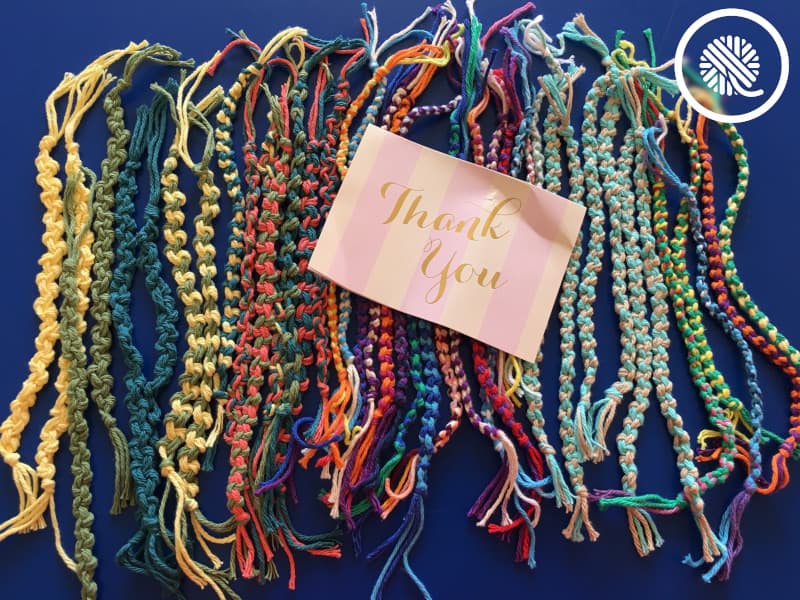 #PinkMissions is planning a another trip this fall. I know you've already given so much, but I need your help again. This year the group is traveling to Lebanon to aid Syrian refugees. I want to go above and beyond what we did last year. My friend, Brandy, was able to go to India last year and will be joining the group this year as well. I interviewed her on Facebook so she could share her experience with you.
If you want to help make friendship bracelets, I'd be so appreciative! I linked a tutorial video at the bottom of this post if you need a pattern. But if you have pattern of your own that you like to follow that's great too! We want the bracelets to be about 12-13 inches in total length so they'll fit most everyone. Even if you can only send one, that's one life you can touch. Send bracelets in a mailing envelope (this will save on postage) to:
GoodKnit Kisses
#PinkMissions
PO Box 90
Keller, TX 76244
My kids will be stalking the PO Box. They were so excited to see so many packages come in last year!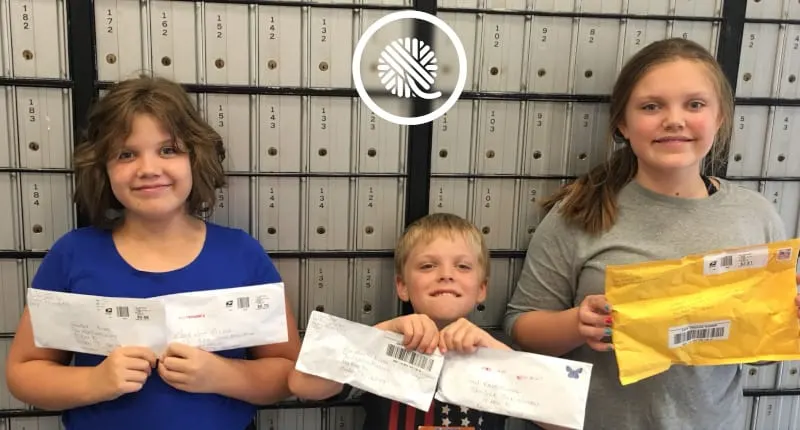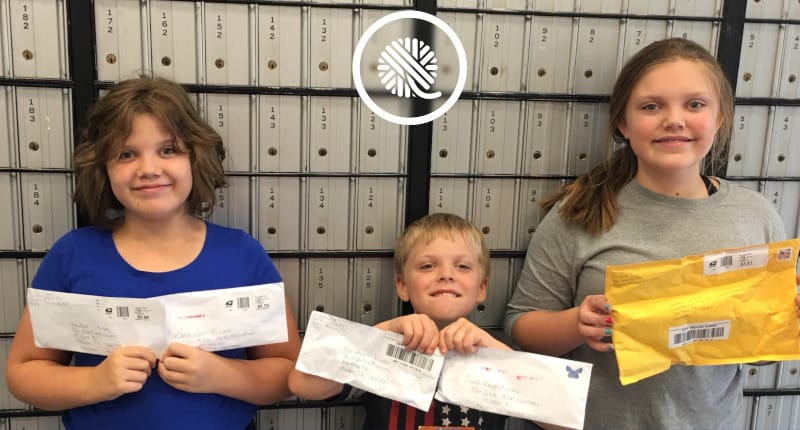 ---
Learn to make a simple 2-color friendship bracelet in this tutorial. It's so fast and easy!
Again, I thank you. I'm touched to be part of a community of crafters that are willing to give their time and talents to an unnamed stranger across the globe. You guys are the best!
Blessings,
Kristen