F/W Fashion Lookbook | Yarnspirations
Cool winds are starting to blow and we all know what that means. It's time to break out the yarn and add some new wearable knits to your wardrobe. The F/W Fashion Lookbook from Yarnspirations is filled with gorgeous knit and crochet patterns. From cozy cowls to textured sweaters you'll find your style represented here.
Sweater Weather!
As we head into fall we know the temps are going to drop and the sweaters are coming out. What's your sweater style? Cardigan, cable, or vest? Baggy or fitted? Whatever your taste I guarantee one of these beauties will catch your eye. Actually, your toughest decision will be which one to make first.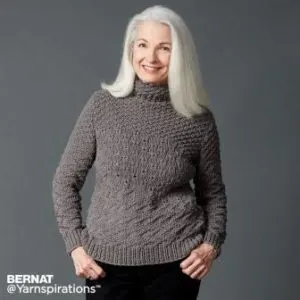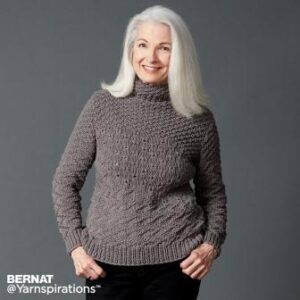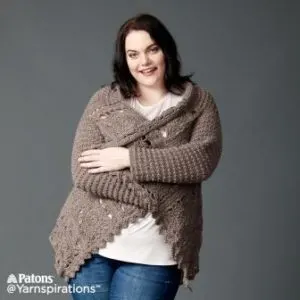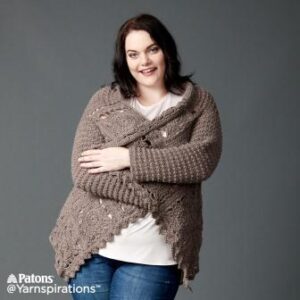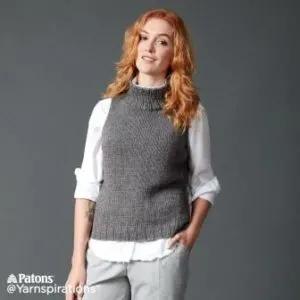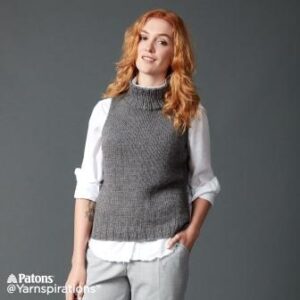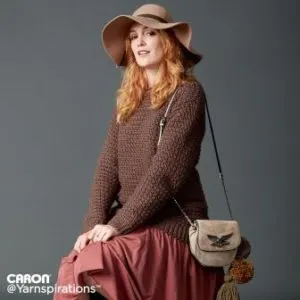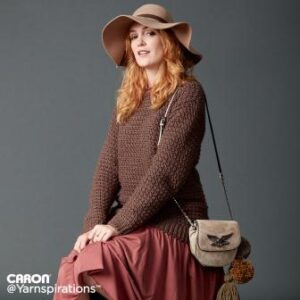 Ponchos Galore!
Sometimes I just need a hug, don't you? If no one is around a poncho is like a a hug from your yarn. We all love yarn now it's time to let it love you back. The Great Curves Knit Poncho is part poncho, part baggy sweater, and all comfort. The only thing better than a yarn hug is an ALPACA yarn hug! Seriously, everyone needs a Crochet Blanket Ruana in your life.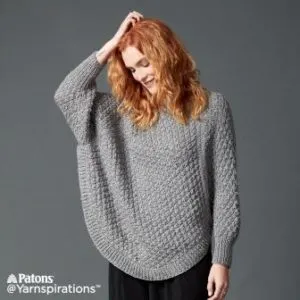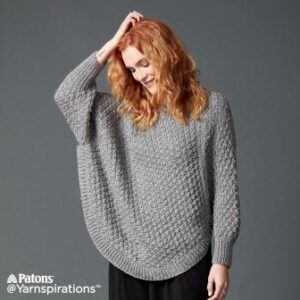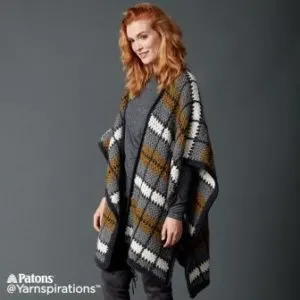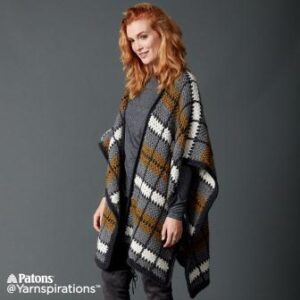 Around the Neck!
This is not the year to hide your scarf inside your coat! The Check Yourself Crochet Scarf and Brioche Accent Knit Cowl bring big, bold designs that demand to be noticed. Keep an eye out for a video on the brioche cowl later this month. It's an amazing technique, and you'll love working with the Bernat Softee Chunky!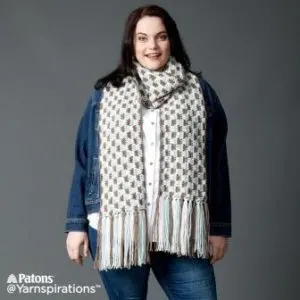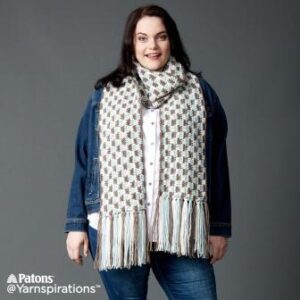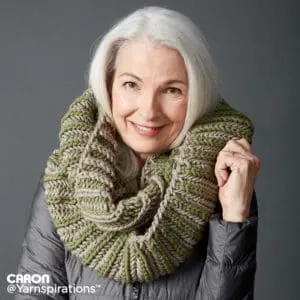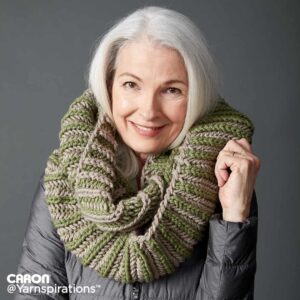 To Top It All Off…
It it's a hat you're looking for they've got you covered… literally. The Box Stitch Knit Hat combines wide stripes with textured stitches to create a unique pattern. And you all know how much I love the pom pom on top, right? If you're not sure, check out the Pom Pom Party going on. The Cozy Crochet Hat lives up to its name with a great yarn choice in the Bernat Roving. The little pops of accent color bring that touch of style you want.