Gray matters. Is that a euphemism for dull? Because rollover lump of clay…these gray shoes got style coming out of their stitches!
Gray Matters Yarnspirations Lookbook
When you think of the color gray what do you think of? Perhaps it brings to mind the soft calming shades of twilight. Maybe it is the looming cloudy sky of a coming storm.
Whichever shades of gray you prefer Yarnspirations' latest Lookbook – Gray Matters has you covered.
Gray is a wonderful neutral that can have both warm and cool tones. It can be used softly with other neutrals or boldly interspersed with pops of bright colors to make that special accent piece for your home. It is the ultimate blank canvas to create your own unique piece of art.
Picture yourself in your favorite chair with a warm cup of hot chocolate, watching the snow fall while snuggled under The Essential Stripes Knit Blanket. The contrast of light and dark is both striking and subtle.
"This is one of my favorites!!", says Kristen; yep I quote myself Ha-ha!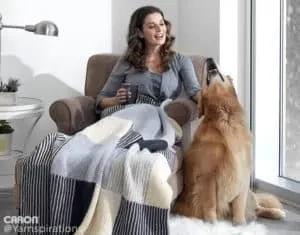 The Double Good Crochet Basket is a great place to store your skeins of Yarnspirations yarn or your favorite blanket from the Gray Matters Lookbook.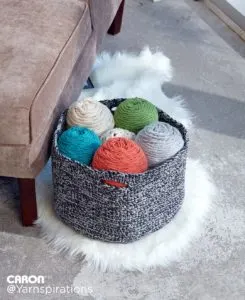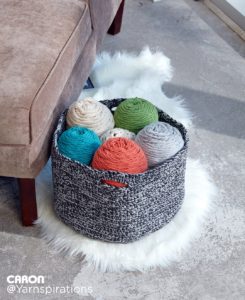 Add a pop of color and dimension with the Mighty Mitered Knit Pillow. The bold geometry on this throw pillow is both eye catching and dramatic.
"I adore this one, too! ?", I said. And yes. My eyes did make big hearts & go big! -Kristen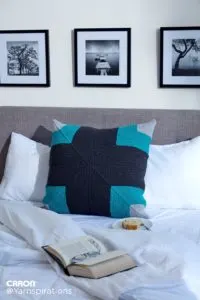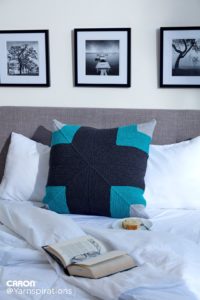 You have to love the Pin Point Crochet Blanket. This beautiful granny square blanket with bold circles of color is the perfect accent throw.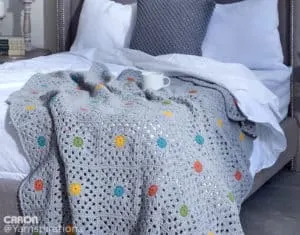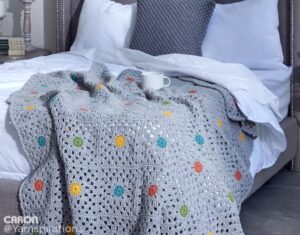 The above free patterns and many more are included in the 2017 Gray Matters Lookbook.
Tell us us your favorite down in the comments below! Love what you see? Smash that HEART BUTTON!
Make one and tag or hashtag Yarnspirations and GoodKnitKisses on social media. I'd LOVE to see YOURS! -Kristen