Head in the Clouds Knit Pillow
What's more iconic that a baby sleeping on a cloud? The Head in the Clouds Knit Pillow is beyond soft and cuddly. Imagine this as a photo prop with a chubby newborn gently cradled for her first welcome-to-the-world pictures. Now picture her as a toddler lounging back on it and flipping
through her favorite board book.
My 3 little ones are all under 11 and came home today claiming this pillow for their own bedroom. They each want their own Head in the Clouds Knit Pillow!

"Mom it's like an emoji pillow and SUPER SOFT!!"

Pattern
Click here to get the Head in the Clouds Knit Pillow pattern from Yarnspirations.
Yarn
2 balls of Bernat Pipsqueak color Whitey White
1 ball (10 yds max) of Bernat Super Value color Black
(WILL MAKE 3 Cloud Pillows)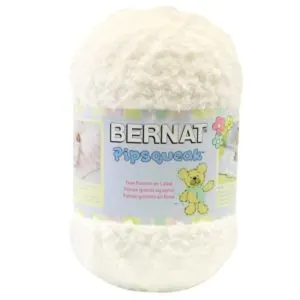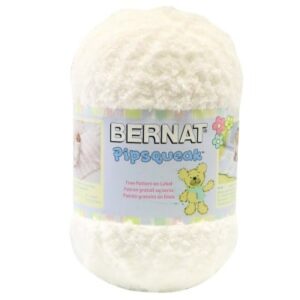 Needles & Supplies
US 9 (5.5mm) needles
stitch marker (optional)
scissors
blunt tapestry needle
stuffing (fiberfill)
10 yds. Bernat Super Value yarn in Black for embroidery
Skill Level
Easy
Size
Approx 19¼ x 14¼" [49 x 36 cm].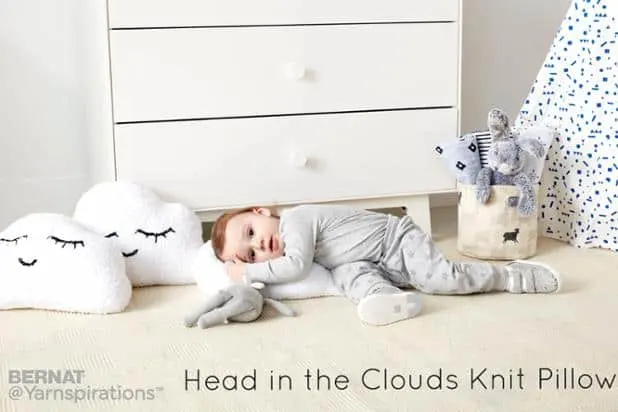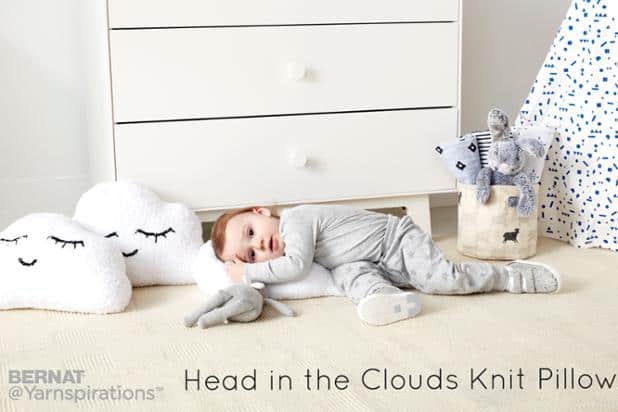 Head in the Clouds Knit Pillow –
Skills Demonstrated in Tutorial
Reading & Interpreting and pattern with chart
Backwards Loop (Thumb) Cast-on
Knit Stitch
Knit 2 together (K2tog)
Slip, slip, knit (SSK)
Make 1 stitch
Purl Stitch
Cast off (Bind-off)
Weave in tails
Overlap Stitch (sewing)
Chain stitch embroidery
NOTES FOR LOOM KNITTERS to convert

The Techniques.
The stitch pattern is a simple stockinette stitch worked in a flat panel. A stockinette stitch is simply working Right Side stitches as knit and all Wrong Side stitches as purl. The part that makes it sing is the pattern shaping as you go. You will learn how to increase and decrease stitches to create curved edges. You will work two panels and put together to form a pillow as well as stitch on a face and learn the overlap stitch to sew it together.
Because there are so many parts to the pattern I really talk about what we will go over in the beginning of the video. Then I walk you through the first 23 rows of the Front fabric to get you comfortable with all the increases and decreases. In the Heads in the Clouds Knit Pillow video I start slow on the first few knit and purl stitches then speed up a little afterward. Then as we come to the make 1 (M1), slip slip knit (ssk) and knit 2 together (k2tog) stitches I slow down again and explain which way the stitches lay. I'm assuming for an Easy pattern you may or may not have experience with so much shaping yet and I wanted to cover all of them for your benefit.
If you are a loom knitter I talk about the best loom for you. There are videos on the techniques needed but for loomers with experience increasing and decreasing, you mainly need to know that all even rows will be knit and to use a approximately a 1/2″ RG (Regular gauge) loom with at least 53 pegs. Use a loose U-Knit stitch. You can use an EWK (e-wrap knit) stitch but it will be more stretchy and could be too open for the polyfill stuffing to come through.
If you need a slower video on the main stitches or techniques, please check out my slower tutorials on GoodKnit Kisses YouTube playlist.
What helped me most in the Head in the Clouds Knit Pillow pattern is to remember that Pipsqueak is pretty hairy with multiple strands so you might want to practice on a smooth yarn first if you need to learn increases. Most of the pattern is made of knit and purl stitches so it's pretty simple with a few turns here and there (that I walk you through of course!). The best part is this yarn is pretty forgiving if you work an extra stitch here or there and it hides well, just have fun with it!
What I enjoy the most is the super fluffy nature of the Bernat Pipsqueak yarn and how the gentle curves really do make a sweet cloud pillow. You head will really be in the clouds with the Heads in the Clouds Knit Pillow.
My kids have already started begging for me to make more for the rest of them. I can tell this baby pattern is going to last for quite a while at our home!