Inside: Learn how to seam stripes (or solids) that are knit in garter stitch. Loads of tips and tricks in the tutorial video!
You finished the knitting (or loom knitting). The tails are woven in. And now you need to tackle the seaming.
Whether you're sewing blocks for an afghan or pieces your first sweater how you seam them together often makes the difference between a project you brag about and one you hide in the back of the closet.
Seaming can bring a feeling of dread to even the most experienced knitters. There are many methods for seaming and each one fits a specific situation. I recently taught how to seam a side edge to cast on edge when seaming mitered squares together.
Now I want to focus on sewing the side edges when your pieces are knit in garter stitch.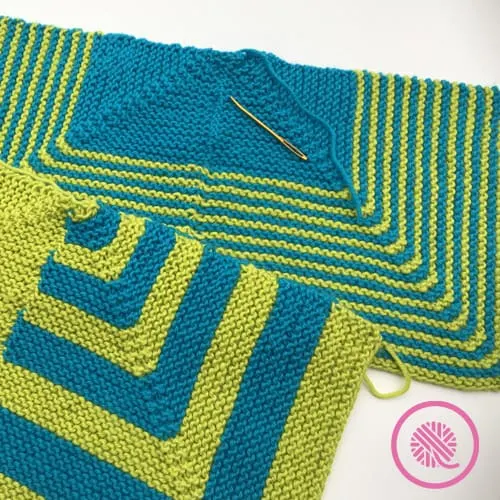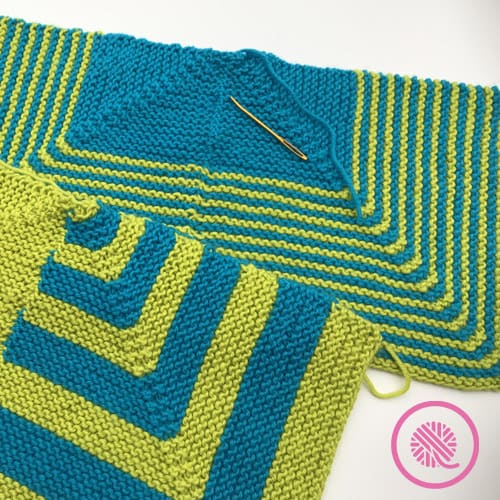 So what's so special about garter stitch?
When you knit a panel in garter stitch your side edges have a series of bumps along the edges. Some of those bumps curve upward and other curve downward. I'll refer to them as upper bumps and lower bumps. (You may also hear them referred to as smiles and frowns.)
The upper and lower bumps nest together to create the garter ridge. So, what does this have to do with seaming?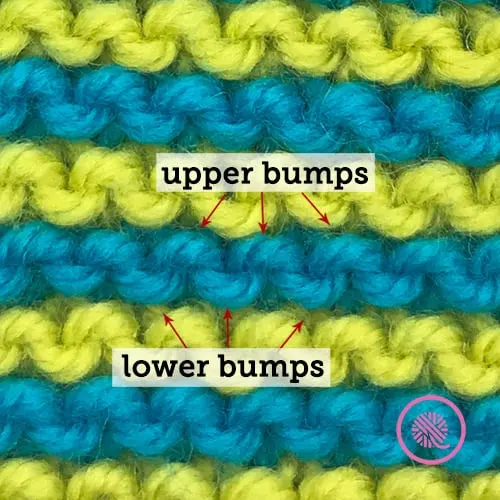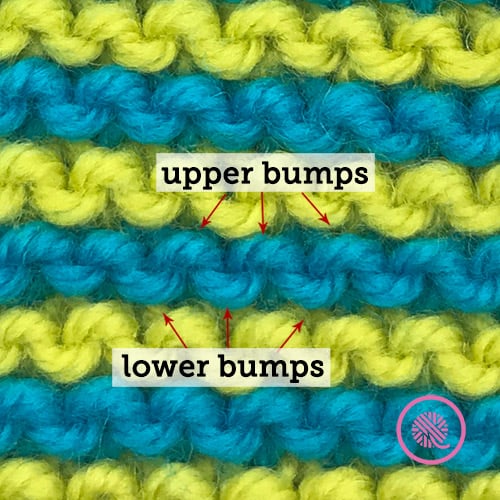 In order to seam garter stitch smoothly you want to keep that row of upper and lower bumps lined up.
It's easy when you have an odd number of stitches on the panels you're seaming. You'll always end up with an upper bump on one panel and a lower bump on the other. This is ideal for seaming! You can pick up those bumps and they will automatically nest together making a smooth seam.
However, when you have an even number of stitches in your panels the bumps don't match up and you need to use a different method to achieve a perfect join.
When you're working in a solid color it's not noticeable if your garter ridges aren't lined up exactly, but if you've got stripes… look out!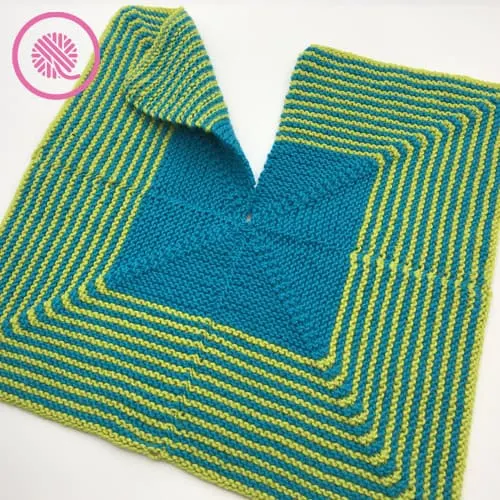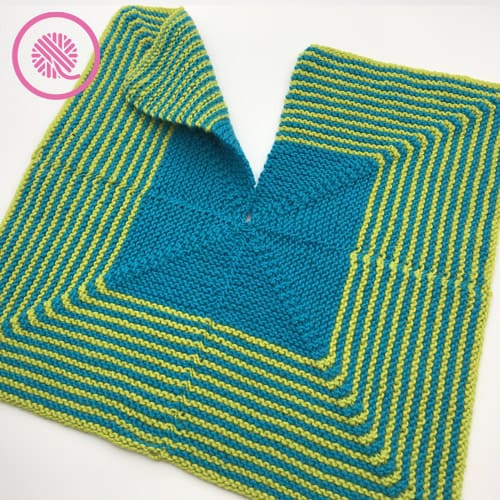 Get the free pattern for the Mitered Stripes Baby Lovey & Blanket.
Seaming stripes….
Mismatched stripes stand out like a flamingo among pigeons.
But using these few tips you can get a smooth seam even when your rows switch colors.
First, you'll be picking up the purl bump from the edge of only one of your pieces. On the other side it is important that you pick up the edge of the matching color from just below the purl bump.
This will ensure that you have correct sequence of upper and lower bumps that continue across the garter ridge at the seam.
You need to pay close attention whenever you switch colors to make sure that you are picking up the correct purl bump or edge stitch to keep the pattern going.
You'll see exactly what I mean in the tutorial video below. I am showing you the method using a contrasting yarn so you can clearly see where to pick up the stitches. However you will want to use a yarn that matches your knit panel.
---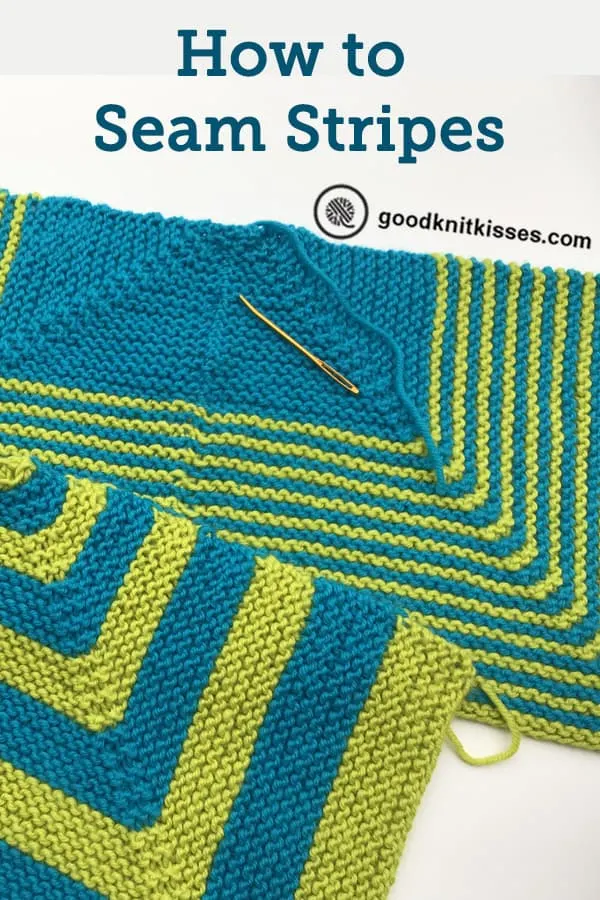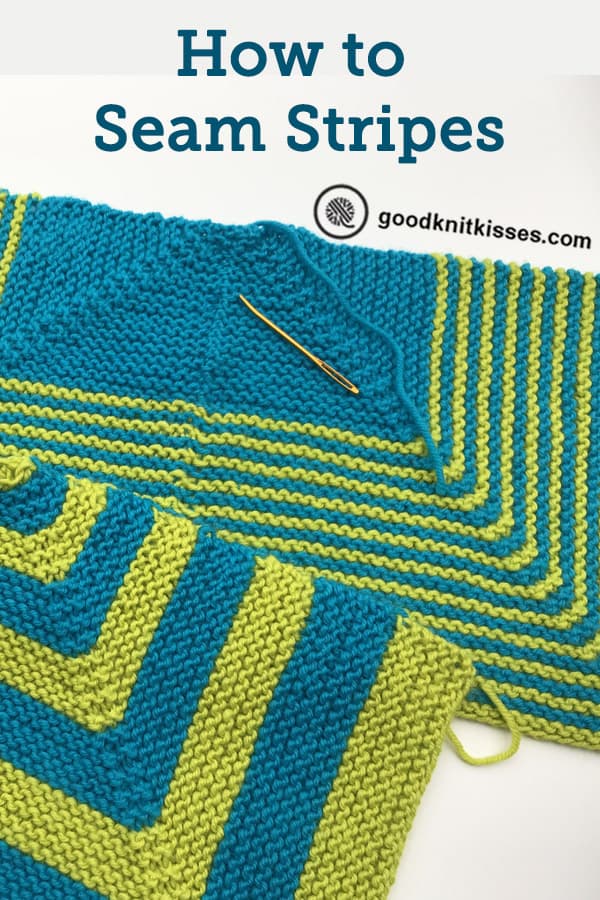 ---
How to Seam Stripes in Garter Stitch
Select videos are available to GoodKnit Kisses YouTube members only. To get exclusive access to GKK VIP-only content, free PDF patterns, weekly Zoom meetup and more, sign in to YouTube and join as a VIP Member today! Find out more about GKK Membership HERE!