Inside: Knit Mitered Square pattern with tutorial video.
Which way does it go?
Mitered squares looks unique because the row changes direction in the middle. This eye-catching design is most noticeable when you use stripes, but a solid mitered square has it's place in the knitter's toolbox too.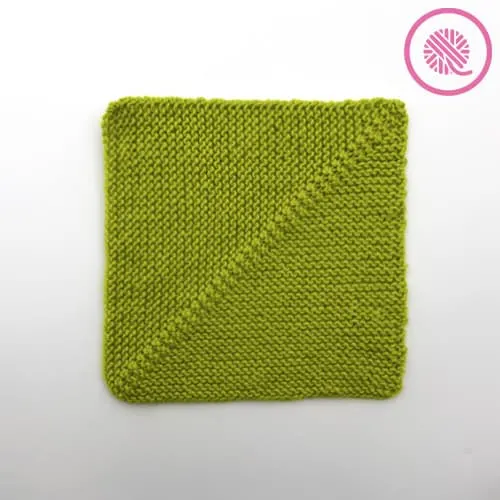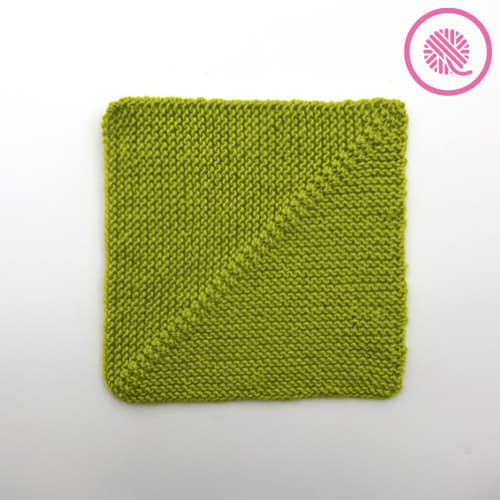 This classic knit mitered square pattern creates a perfect square without having to calculate stitch or row gauge. Why knit a swatch if you don't have to?
You can use the same pattern for any yarn or needle size and always create a perfect square.
The best part of the knit mitered square pattern? It's easy enough for a beginner knitter to master.
Knit a mitered square by casting on two sides of the square then working a series of decreases in the middle of the row. Those central decreases cause the stitches on either to lean toward the center. This creates the visual turn each row takes from horizontal to vertical.
Mitered squares make great washcloths or baby lovies on their own. I love combining them into a larger project. Dozens of small squares make a beautiful colorblock blanket or poncho.
After you knit your first square you're going to have hard time stopping!
Traditional Knit Mitered Square Pattern
By Kristen Mangus
MATERIALS
Links below are affiliate links to products I used to create this pattern/video. Clicking the links costs you nothing, but helps support GoodKnit Kisses.
Yarn
Medium weight (#4) Red Heart Chic Sheep (100g / 3.5oz, 170 m / 186 yards)
Color Green Tea used in sample.
Needles
US 8 – 5mm
Knitters Pride Dreamz Interchangeable used in sample.
Stitch marker(s)
Tapestry needle
ABBREVIATIONS
Approx. = Approximately
K = Knit
K2tog = Knit 2 together
Pm = Place marker
Rem = Remain(ing)
Rep = Repeat
RS = Right side
Ssk = Slip, slip, knit
St(s) = Stitch(es)
WS = Wrong side
New to knitting? I've got a How to Knit Beginner Video Series to teach you ALL the basics.
GAUGE
19 sts x 40 rows in 4" in garter stitch
SKILL LEVEL Easy
MEASUREMENTS
8" x 8" (20.3 x 20.3 cm)
NOTES
This pattern is adjustable to any size square using any weight yarn. Be sure to cast on an even number.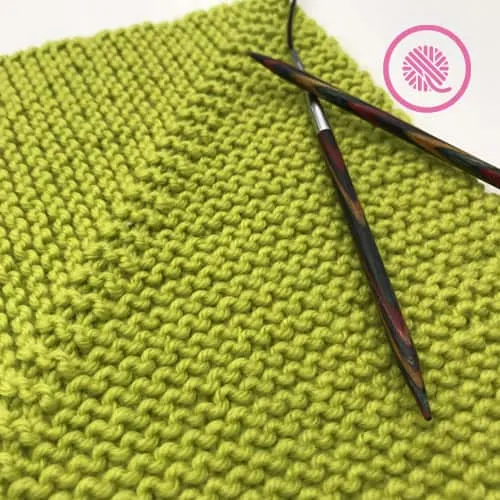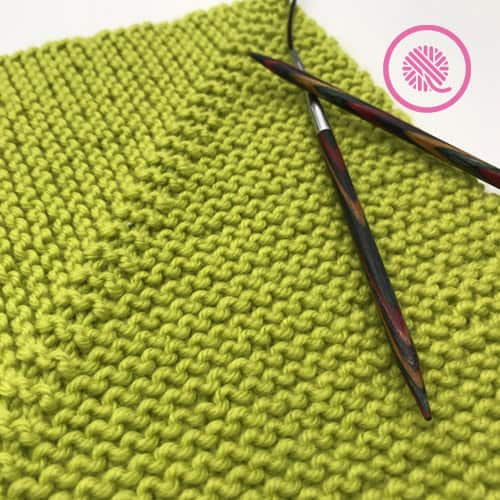 INSTRUCTIONS
Cast on 76 sts.
Row 1 (WS): K 38, pm, k38.
Row 2: (RS): K to 2 sts before marker, k2tog, slip marker, ssk, k to end of row.
Row 3: K all.
Rep Rows 2-3 until 4 sts rem.
Row 4: K2tog, ssk.
Break yarn and pull tail through last 2 sts. Weave in ends.
---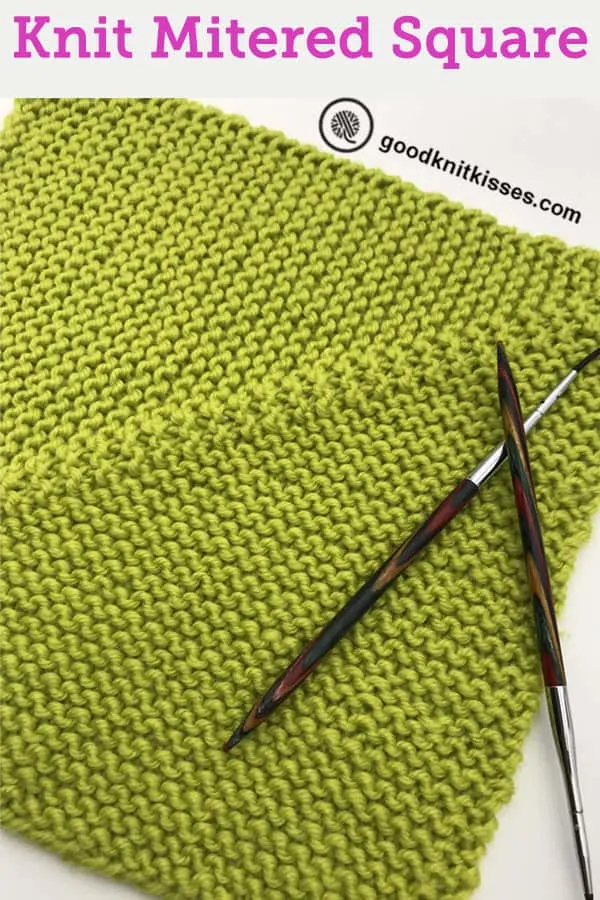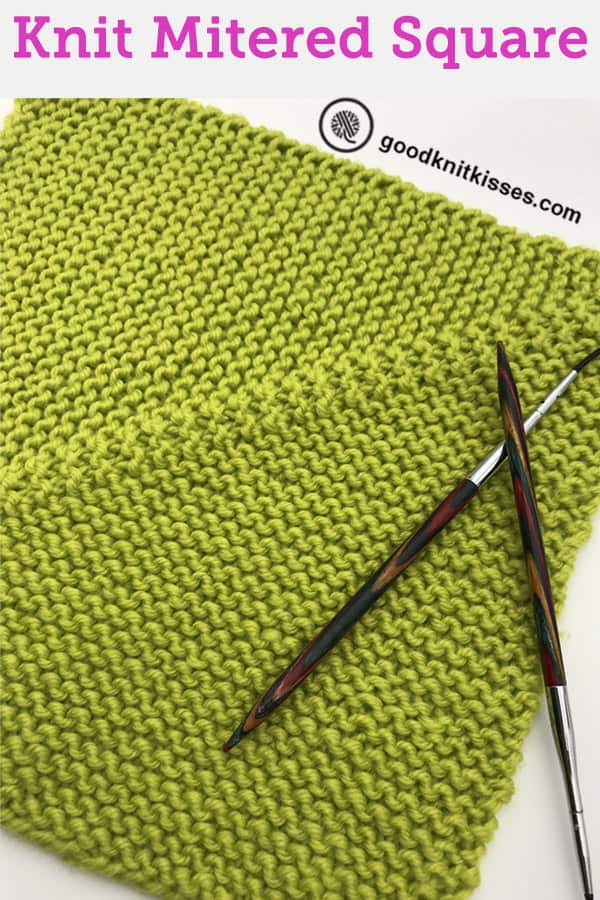 ---
Knit Mitered Square Tutorial Video
Select videos are available to GoodKnit Kisses YouTube members only. To get exclusive access to GKK VIP-only content, free PDF patterns, weekly Zoom meetup and more, sign in to YouTube and join as a VIP Member today! Find out more about GKK Membership HERE!
Right handed


Left handed
Grab your needles and yarn and knit a perfect mitered square today!