Last Minute Fleece Shawl
It's in the name. Seriously, the Last Minute Fleece Shawl. Need a last minute gift? Make this super quick shawl!
How long does it take to make? Less time than shopping for the fabric! For most of what I do I enjoy slow fashion. Making things that are quality take time knitting or crocheting stitch by stitch. But we do love those quick projects from time to time! Especially when you use fleece or a sherpa looking fleece on suede (don't worry, the fiber is man-made).
It's great to have a pattern on hand that you could whip up in a flash. It functions as an elongated triangle shawl that wraps around and connects to style more like an infinity scarf. There is plenty of texture and angles to give this simple pattern a trendy look.
This pattern by Kristen Mangus (myself) was inspired by the "Pfeilraupe" pattern, also known as Arrow Caterpillar knit shawl, by Alpi Alpenrose. This knit design can be found from alpis-farbenrausch.blogspot.ch (Alpi's personal blog). I saw this a few years ago and bought the fabric but hadn't made it until now. I wish I'd done it sooner, I LOVE the fleece one.
Seriously, you'll be done so quickly you might even one of your own. It's pretty hard to resist once you've made one. I have 3!
Last Minute Fleece Shawl Pattern: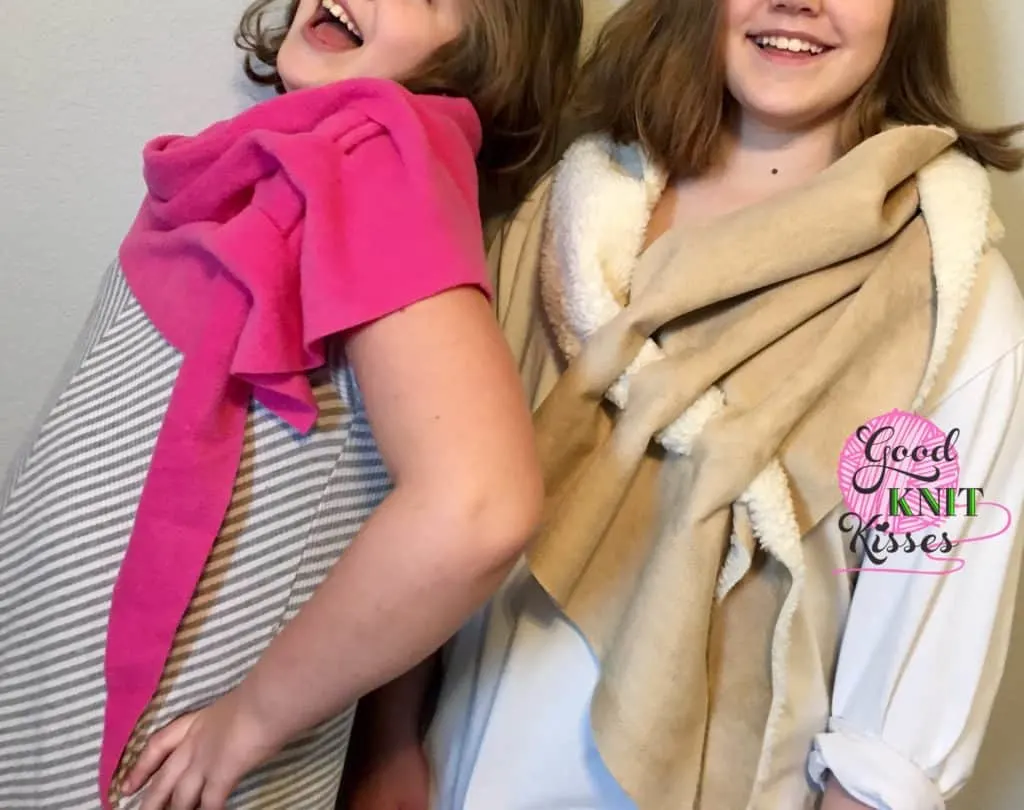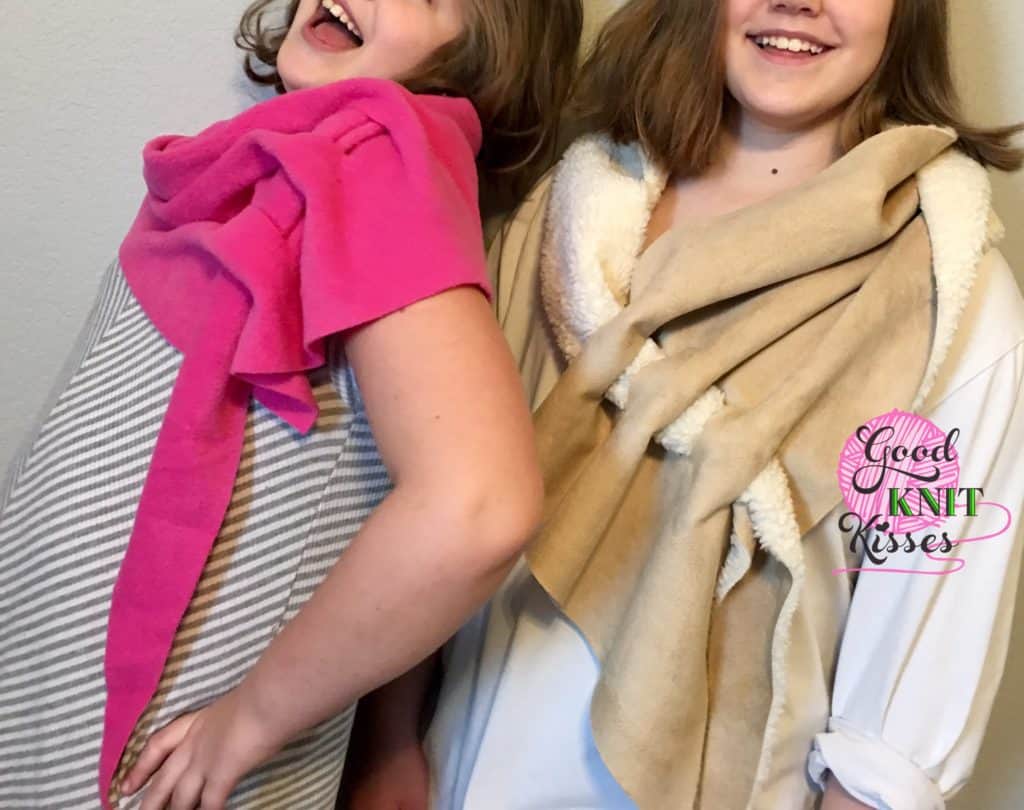 Fleece:
Approx. 2 yards – width at least 24″ wide. 60″ width will yield approx. 2-3 shawls. 60″ width used in pink Medium & Large size samples; 32″ width used in suede/fleece Large sample.
Samples used:
Pink Fleece
Suede/ Fleece (Khaki Sherpa Suede Fabric) alt color (Khaki Sherpa Suede Fabric)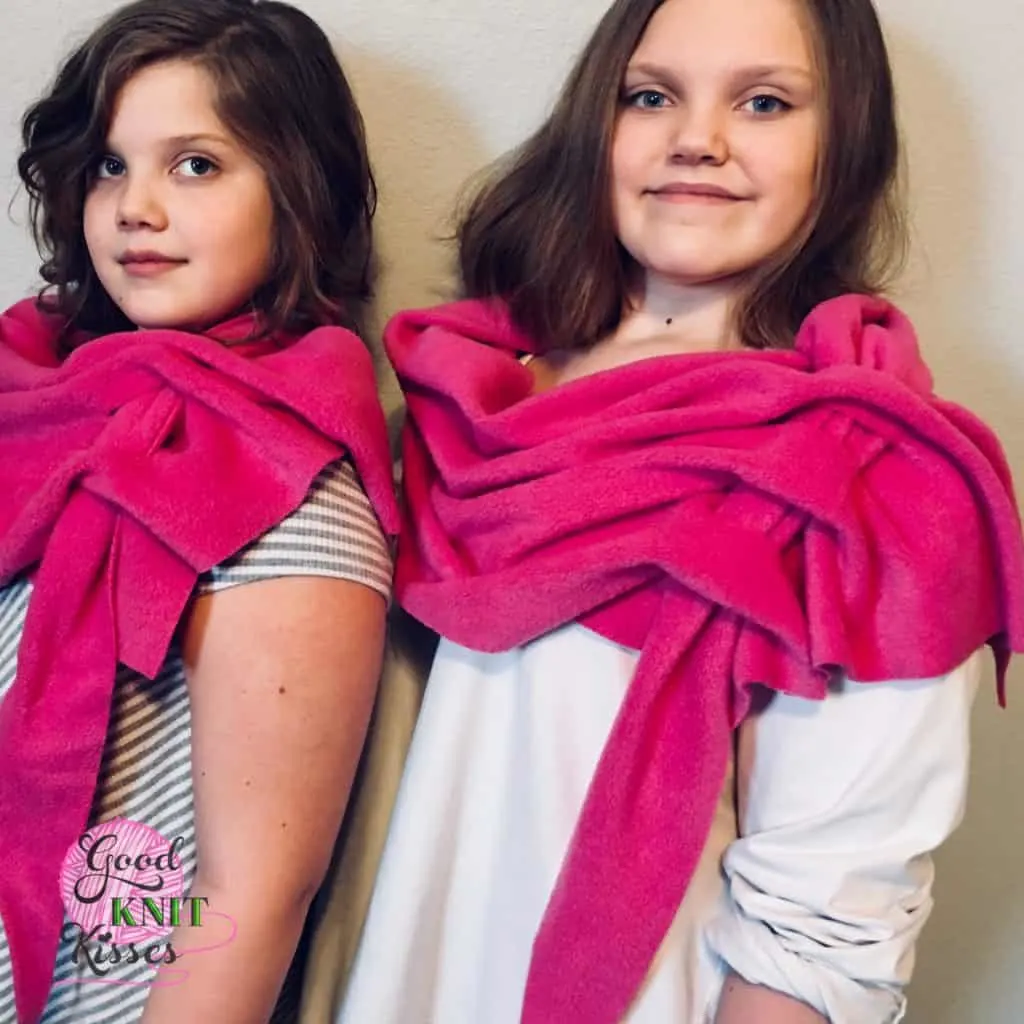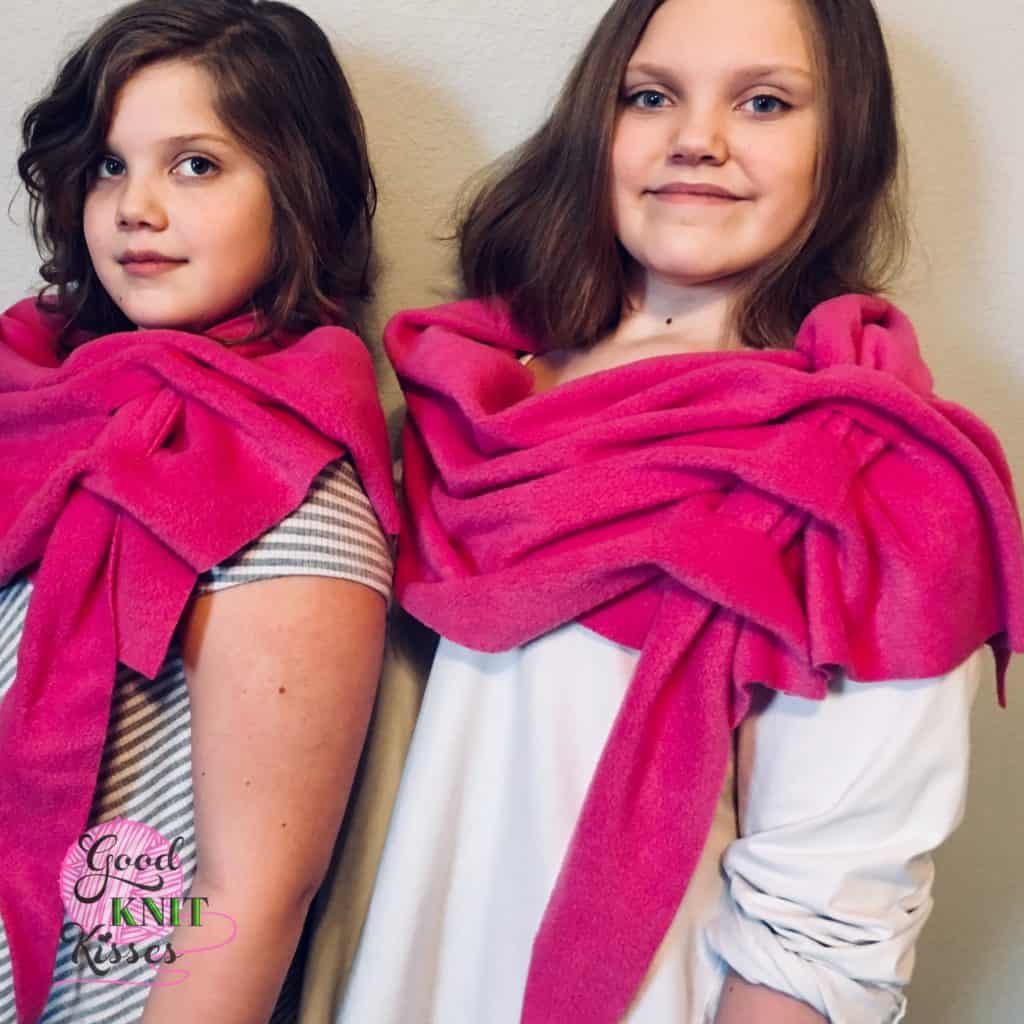 Tools and supplies:
Cutting mat
Straight edge
Rotary cutter blade (or scissors)
Measuring tape
Marking Chalk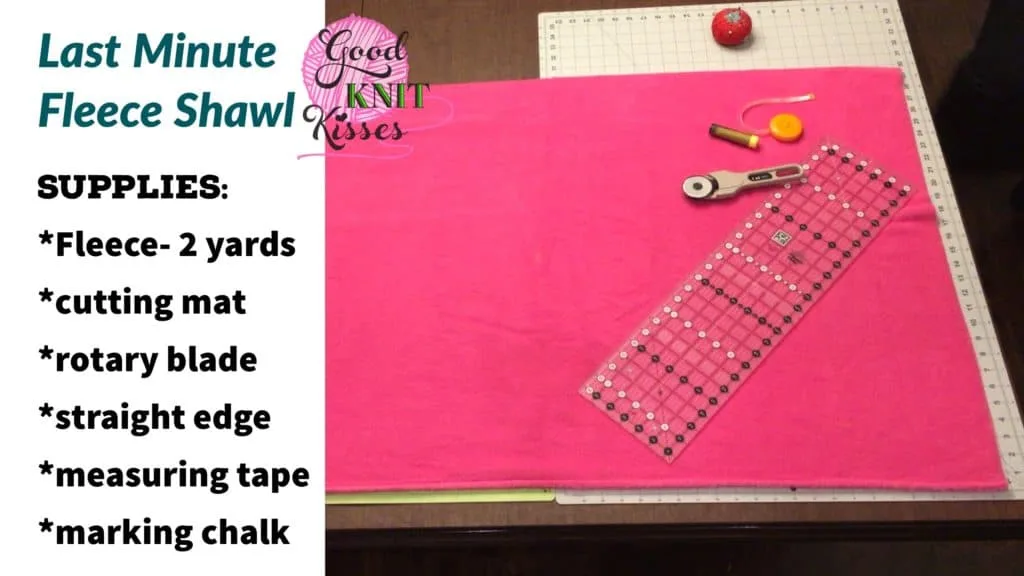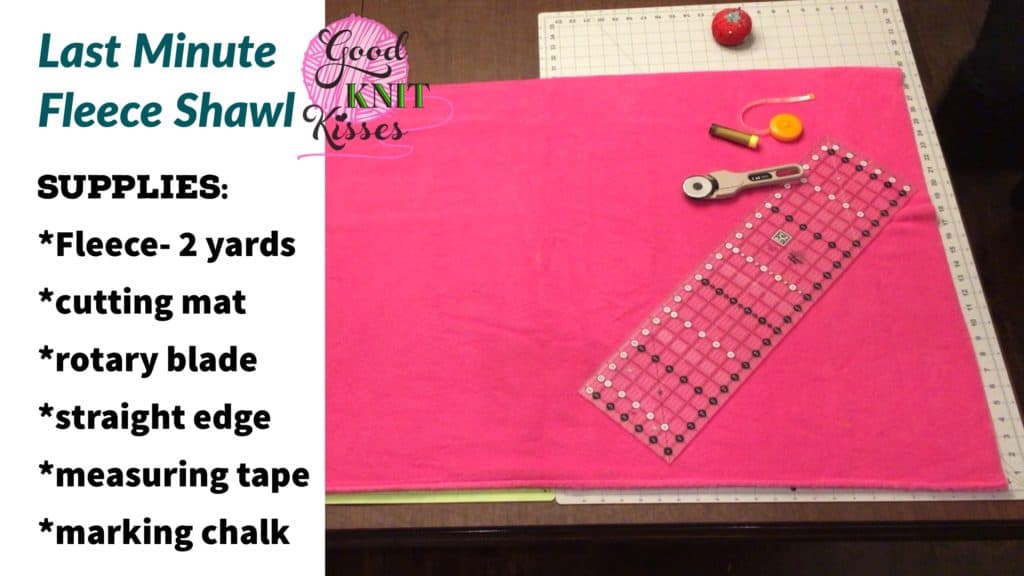 Skill Level:
Beginner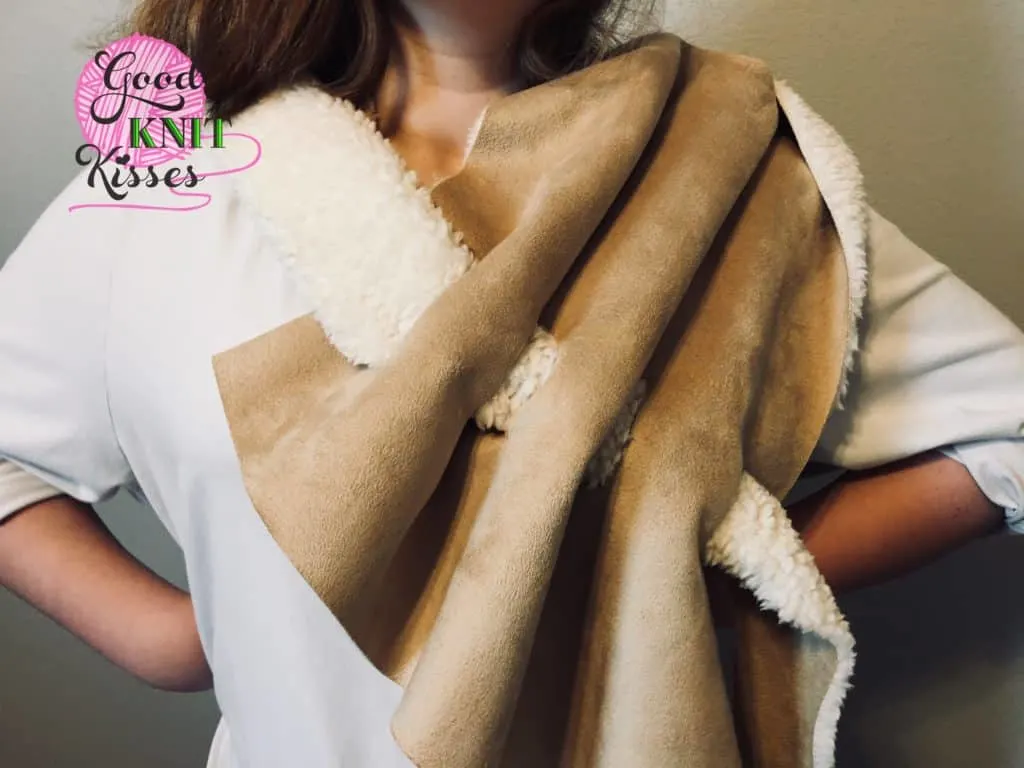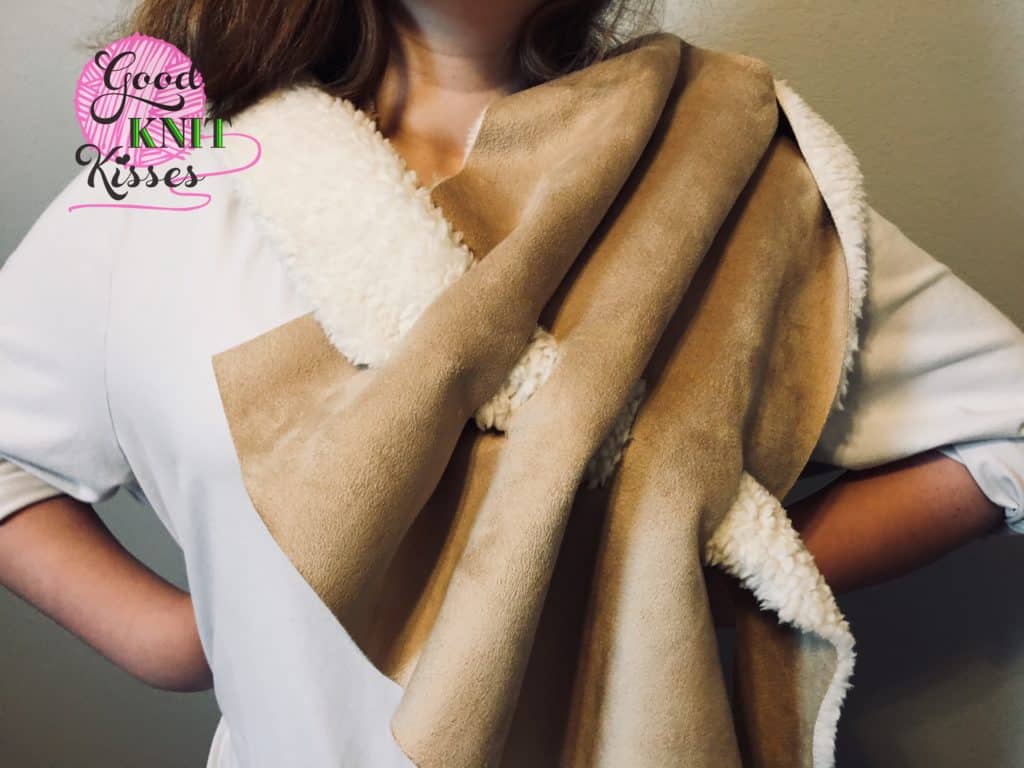 Size:
Medium 20″ x 64″ [51 x 162 cm]
Large 23″ x 72″ [58 x 183 cm]
Let's get this shawl done last minute! ha-ha!
Check out the VIDEO tutorial below and drawing.
---
See the diagram drawing for measurements [numbers in brackets for Large].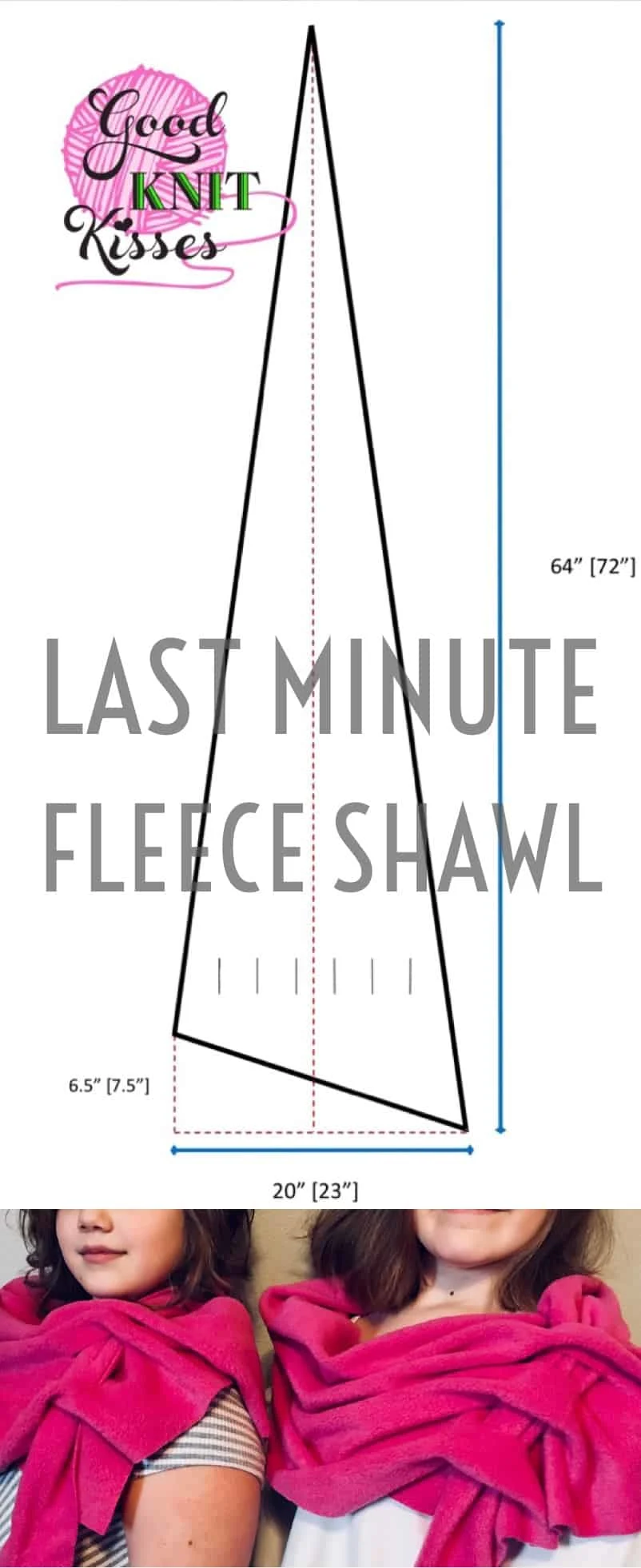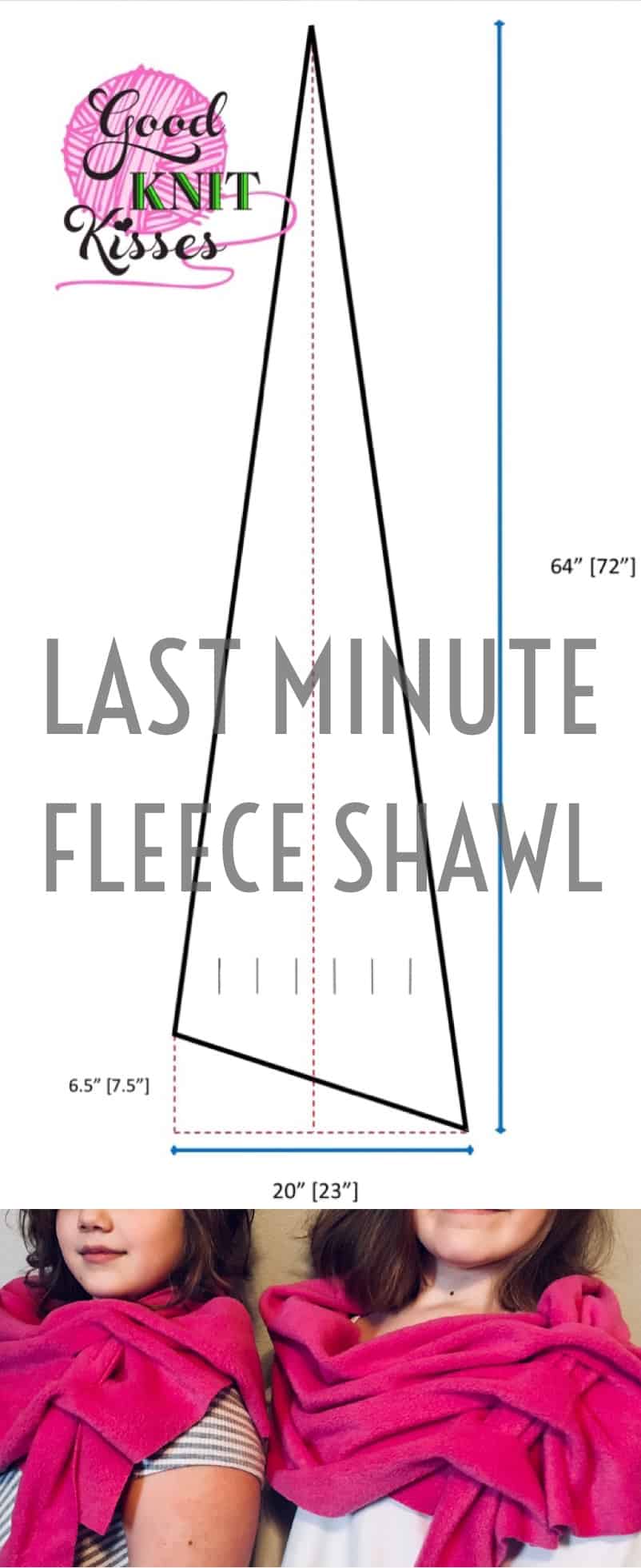 Watch the full tutorial below for the Last Minute Fleece Shawl!
I hope you enjoyed this tutorial! Please share your project on social media and tag me with #goodknitkisses!