Have you been wanting to make a simple baby cocoon but not sure how without a video? After far to long of putting it off I have recorded and posted a YouTube video of how to make a baby cocoon! I've been asked for a while and finally did it. Below you'll find the loom along video. Grab some super bulky yarn or 3 strands of worsted and lets make a cocoon!
in the video I make a more finished looking bind off than the regular drawstring. If you want to make it more simple you can just put a string of yarn through all the loops on the pegs and bind it up that way. I show how to do a gradual decrease to remove the normal bulkiness of the drawstring method. Use this same technique for the crown of a hat made on this same loom as well!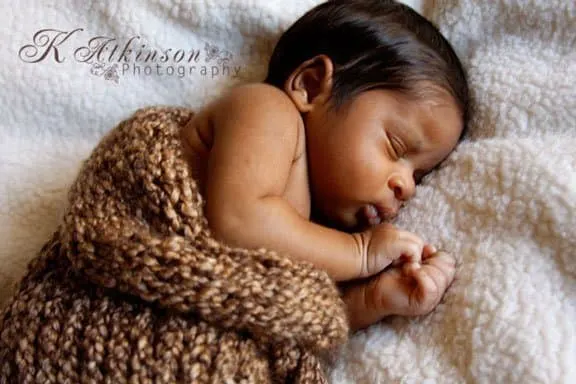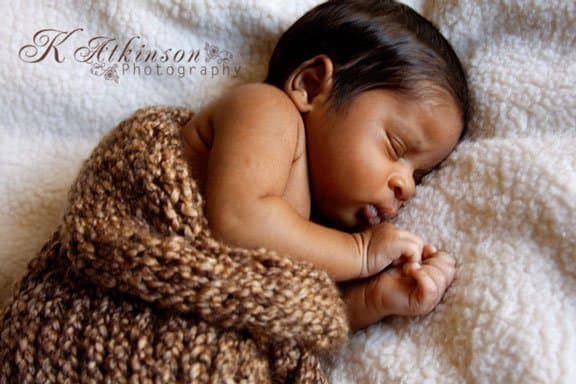 Tools:
41 peg Knifty Knitter or 40 peg Boye Loom (Yellow 41 peg KK loom used in video)
Knitting pick
scissors
tape measure
crochet hook
Yarn:
Super Bulky #6 yarn (Lion Brand Homespun Thick & Quick used in video. Pictures above is standard LB Homespun in the brown)
or use 3 strands of worsted weight yarn (video coming soon on pulling 3 strands at the same time from 1 ball of yarn!)
Directions:
Cast on in Ewrap
Row 1: Ewrap
Repeat Row 1 till desired length achieve. Recommend 18-20″ or even 22″
Bind off:
Decreased crown bind off shown in video or standard drawstring bind off.