By Kristen Mangus

The texture of sisal with the softness of yarn makes the loom knit Sisal Cowl a favorite for loom knitters. This quick knit pattern works up in no time in a stitch that resembles sisal.

What's sisal you ask? It's a plant fiber used to make ropes, woven floor mats or rugs. Typically, it is rough textured, but here it is soft and squishy. The stitch mimics the corded look of a woven sisal mat.

I designed the Sisal stitch pattern back in April, 2013 and I fully intended to make a video and patterns to showcase this beautiful stitch. But then life happened…. So I think this qualifies as a "better late than never" project, right?
I've had this pattern on my mind lately and am thrilled to see it come together. This pattern is perfect for beginner loom knitters. All you need to know is how to yarnover and bind off to make this stitch pattern.
Yes, you heard that right. This pattern uses just a basic bind off and a yarnover to create this richly textured stitch. I know, right? It's so much easier than it looks.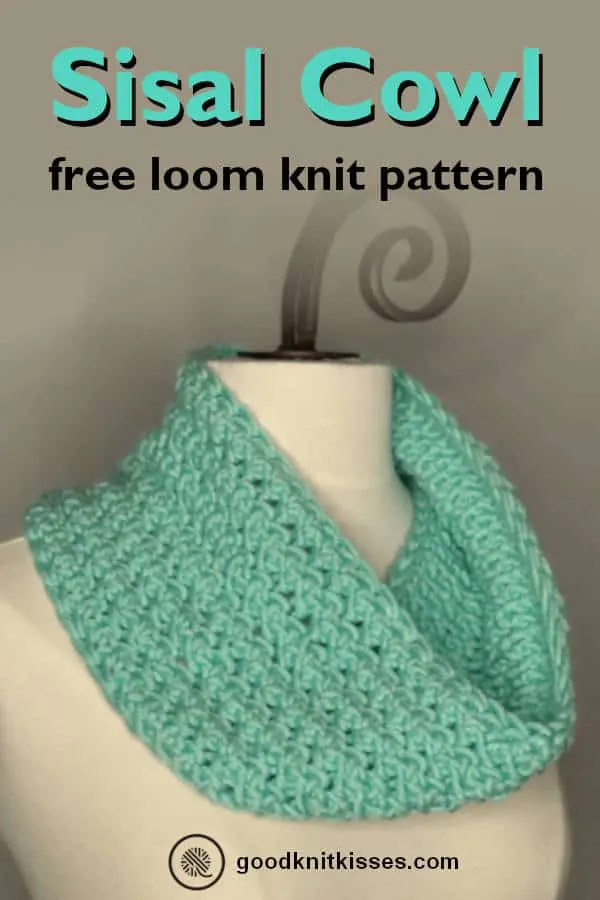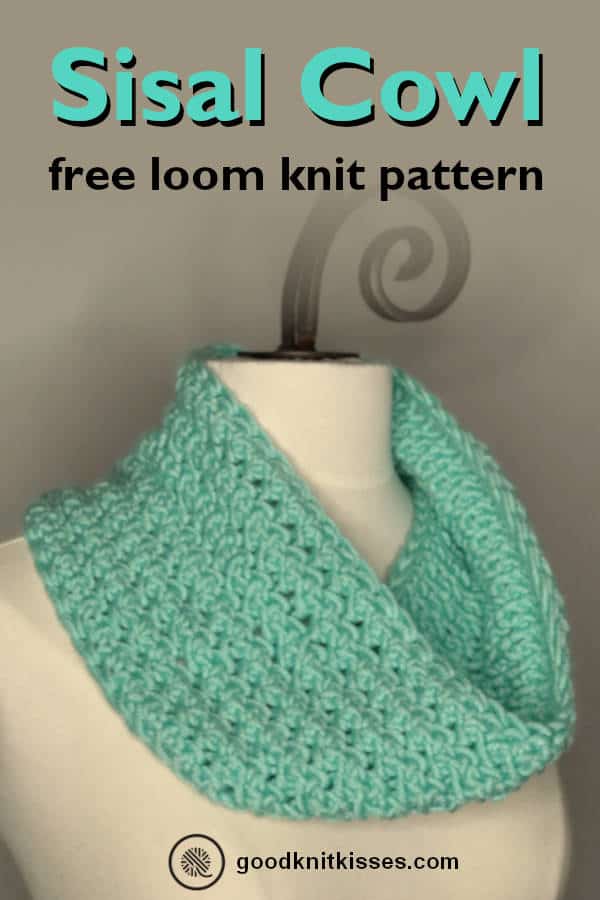 Loom Knit Sisal Cowl Pattern
A downloadable PDF of this pattern is available on Ravelry.

MATERIALS
Materials list may contain affiliate links to products I use.

Yarn
Premier Everyday Bulky (100g / 3.5oz, 80 m / 87 yards) 1 ball.
Color Aqua used in sample.

Loom
5/8" Large gauge (LG) loom with at least 16 pegs.
Suggested looms:
Knitting Board 'Premium' Chunky Round Knitting Loom (36 pegs); sample loom.
Kiss Looms Small Gauge Short 2-Way Adjustable Loom (30 pegs) [NOTE: This loom has an adjustable gauge so you can insert 3 washers to increase the gauge to 5/8".]
CinDWood 5/8″ gauge Adult Hat Loom (48 pegs)

Notions
Tapestry needle
2 Stitch markers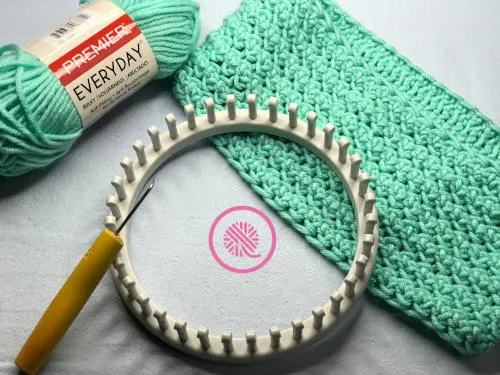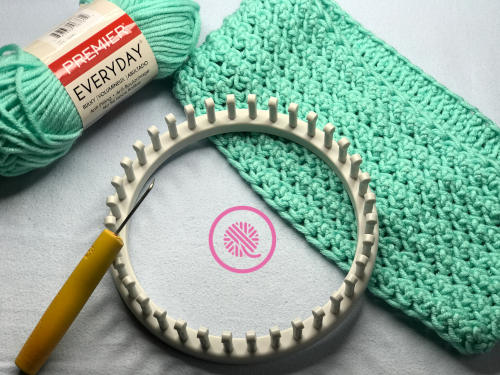 ABBREVIATIONS
BO = Bind off – Knit Peg 1, knit Peg 2, move 2 onto 1 and knit off (bottom loop over top).
EWYO = EWrap Yarnover – Ewrap the empty peg. [NOTE: Peg must be Ewrapped to set up the stitch correctly. Do not use a yarnover that wraps only the front of the peg.]
K = Uwrap knit
Rem = Remaining
Rep = Repeat
Sl = Slip Stitch – Skip the peg.
St(s) = Stitch(es)

GAUGE
5 sts x 6 rows in 2" (5 cm) in sisal stitch pattern

SKILL LEVEL
Beginner+

MEASUREMENTS
5.75" x 30.5" (14.5 cm x 77.5 cm)

NOTES
Cowl is worked as a flat panel and seamed after bind off.

I recommend the Longtail cast on in the video, but you may use another cast on method if you prefer. The cast on edge will be hidden in the seam.

For a wider cowl cast on additional stitches. Make sure you cast on an even number of stitches.

Seam the cast on and bind off edges using the mattress stitch.

The following tutorial videos will teach all the skills to loom knit the Sisal Cowl: Cast On, Sisal Stitch, Bind off and Seaming tutorials. (Shown below)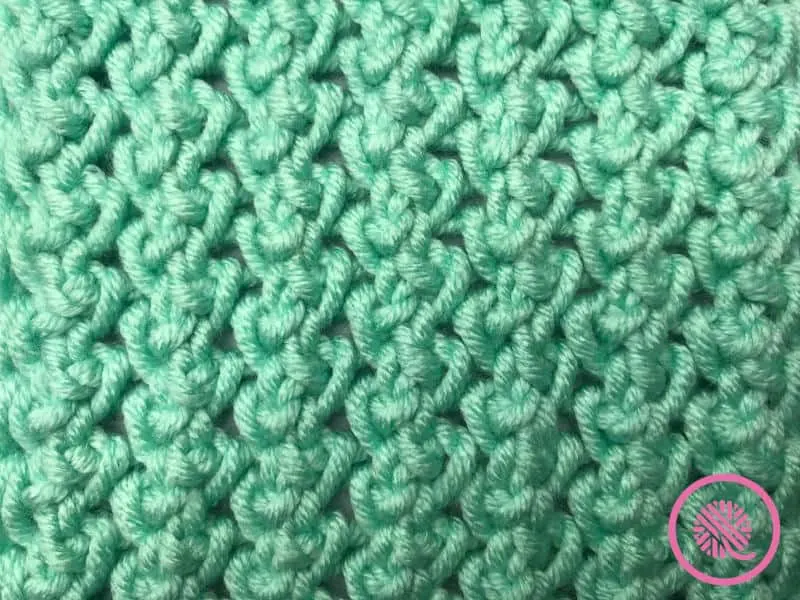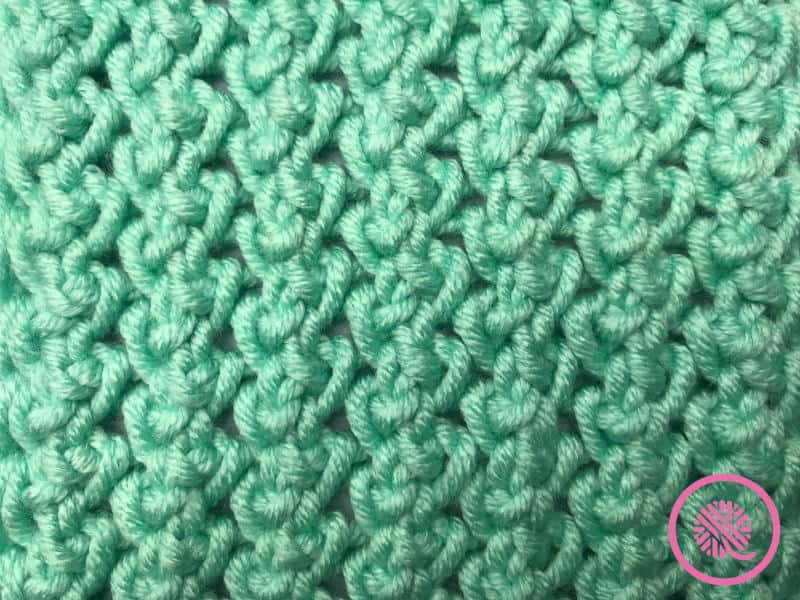 INSTRUCTIONS

Cast on 16 sts.

Foundation row: K all 16 sts this row only.

Row 1: Sl 1, *BO 1, EWYO rep from * to last stitch. K1.
Row 2: Rep Row 1
Rep Rows 1-2 until knitting measures 30" (76 cm); end after completing a Row 2. You should have 36-42 inches (92-106 cm) of yarn remaining.
Row 3: Sl 1, K rem sts
Bind off leaving a long tail (about 2-3 times the width of your cowl). Thread yarn tail onto tapestry needle and seam cast on and bind off edges together using the mattress stitch. Weave in ends.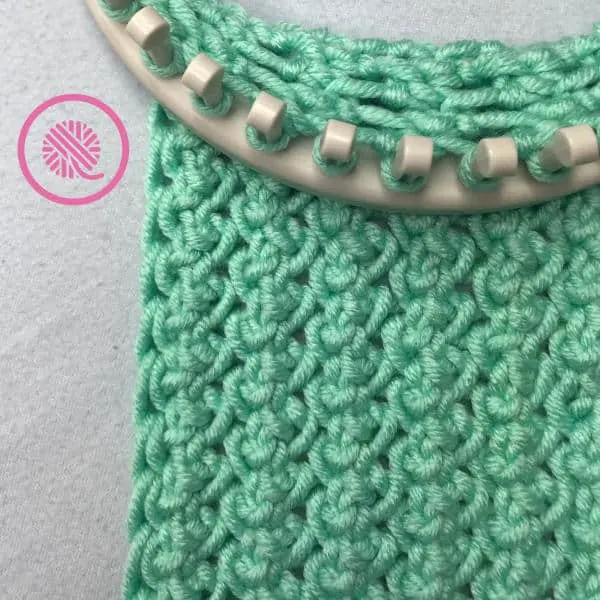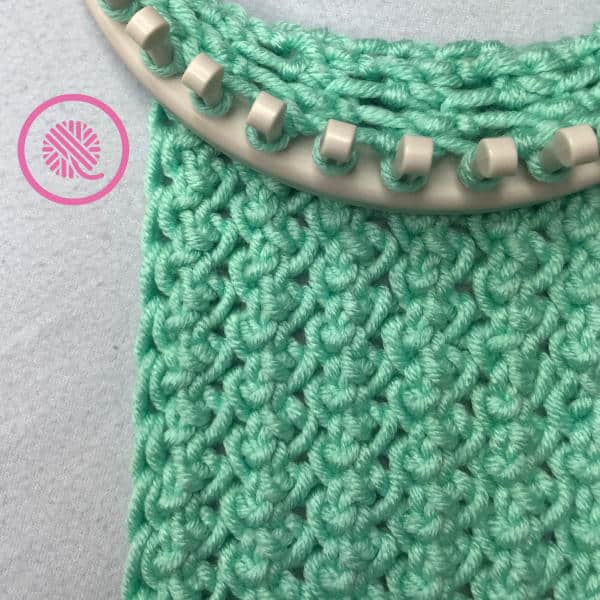 ---
Loom Knit Sisal Stitch Video:
---
Skills used to make the Loom Knit Sisal Cowl:
Long Tail Cast On
Basic Bind Off (video set to begin at bind off)
Seam using the Mattress Stitch (video set to begin at seaming)