By Kristen Mangus

I love taking a stitch pattern and creating new designs from it. I created the Sisal Stitch several years ago. Using that beautiful stitch I made the Loom Knit Sisal Coal and, today, I have the Loom Knit Sisal Scarf for you.
The Sisal Scarf is a soft, richly textured scarf that knits up in no time with super bulky yarn. The stitch mimics the corded look of a woven sisal mat. This pattern is perfect for beginner loom knitters. All you need to know is how to yarnover and bind off to make this stitch pattern.
This is a perfect example of how to take a stitch pattern and turn it into a full pattern. The basic textured stitch instructions can be paired with a border or with other stitch patterns to create a unique cowl, scarf or blanket. This is what makes designing so much fun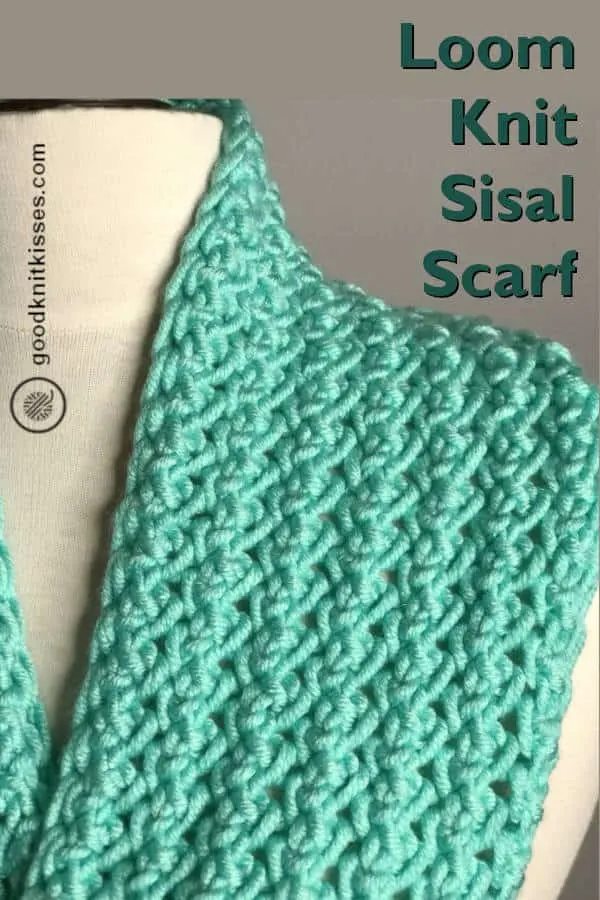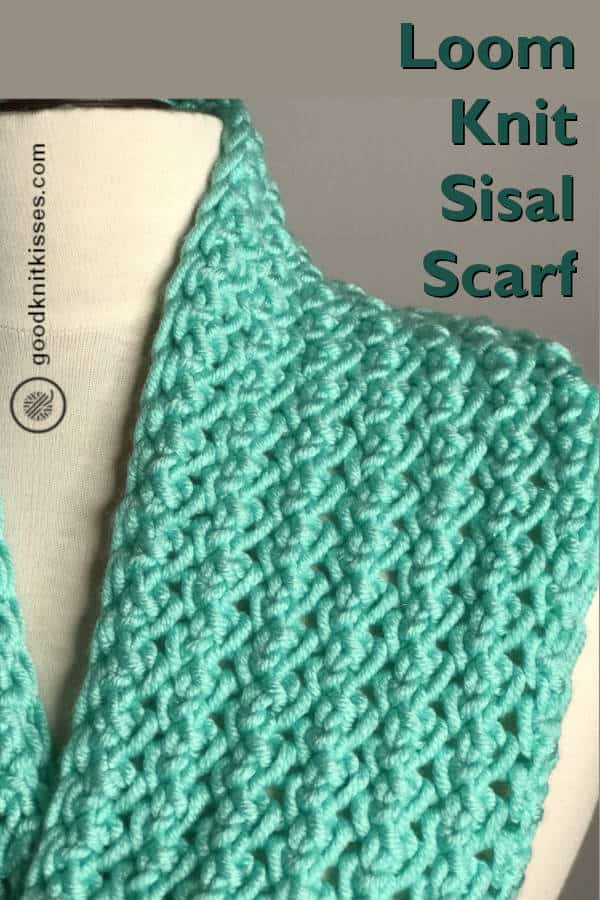 ---
Loom Knit Sisal Scarf Pattern
MATERIALS
Materials list may contain affiliate links to products I use.

Yarn
Premier Everyday Bulky (100g / 3.5oz, 80 m / 87 yards each) 2 balls.
Color Aqua used in sample.

Loom
5/8" Large gauge (LG) loom with at least 16 pegs.
Suggested looms:
Knitting Board 'Premium' Chunky Round Knitting Loom (36 pegs); sample loom.
Kiss Looms Small Gauge Short 2-Way Adjustable Loom (30 pegs) [NOTE: This loom has an adjustable gauge so you can insert 3 washers to increase the gauge to 5/8".]
CinDWood 5/8″ gauge Adult Hat Loom (48 pegs)

Notions
Tapestry needle
2 Stitch markers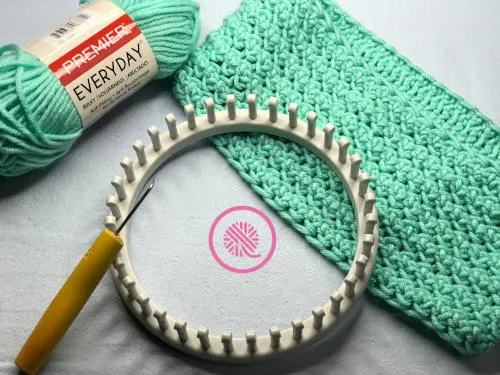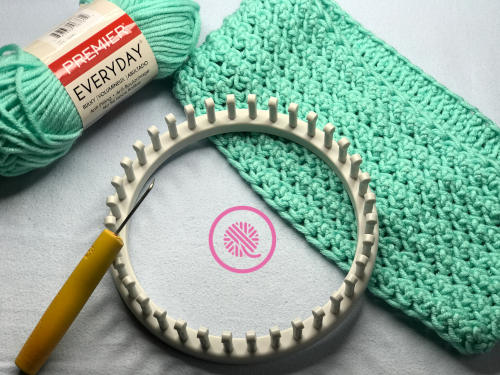 ABBREVIATIONS
BO = Bind off – Knit Peg 1, knit Peg 2, move 2 onto 1 and knit off (bottom loop over top).
EWYO = EWrap Yarnover – Ewrap the empty peg. [NOTE: Peg must be Ewrapped to set up the stitch correctly. Do not use a yarnover that wraps only the front of the peg.]
K = Uwrap knit
Rem = Remaining
Rep = Repeat
Sl = Slip Stitch – Skip the peg.
St(s) = Stitch(es)

GAUGE
5 sts x 6 rows in 2" (5 cm) in sisal stitch pattern

SKILL LEVEL
Beginner+

MEASUREMENTS
5.75" x 60.5" (14.5 cm x 155 cm)

NOTES
Scarf is worked as a flat panel.

I recommend the long tail cast on, but you may use another cast on method if you prefer. In this bulky yarn you may need to clean up a loopy edge or add fringe to finish off.

For a wider scarf cast on additional stitches. Make sure you cast on an even number of stitches.

When adding the second ball of yarn attach after the EWYO. I recommend leaving a long tail and begin working with the new ball of yarn without tying a knot. After working several rows you can weave in the ends so the join is smooth and invisible.

The following tutorial videos will teach all the skills to loom knit the Sisal Scarf:
Cast On, Sisal Stitch, and Bind off tutorials.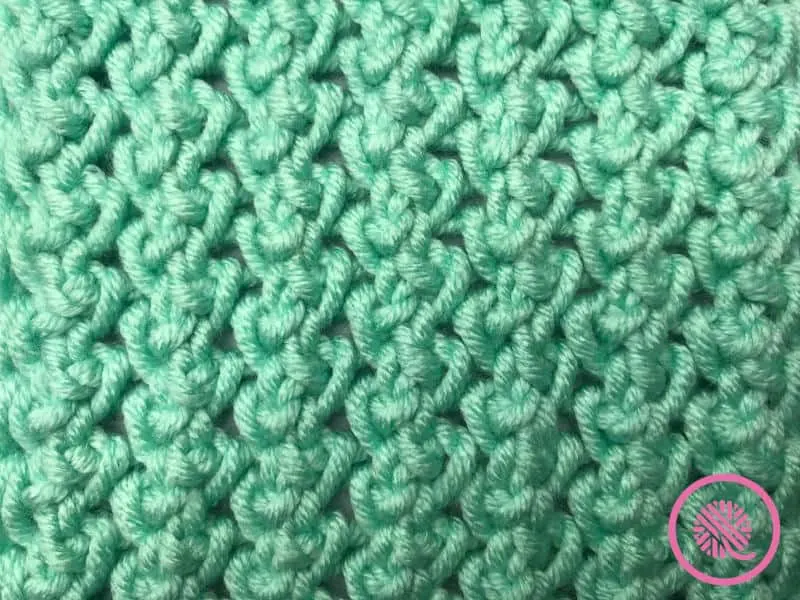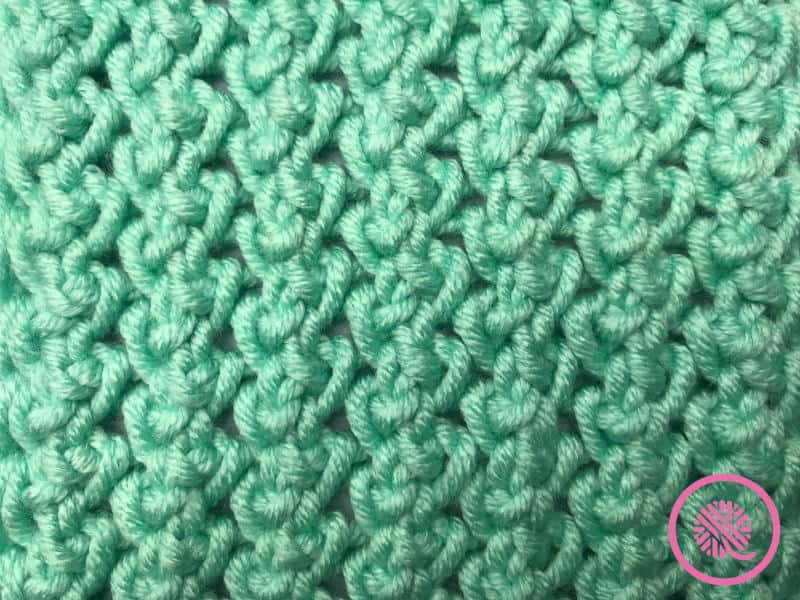 INSTRUCTIONS

Cast on 16 sts.

Foundation row: K all 16 sts this row only.

Row 1: Sl 1, *BO 1, EWYO rep from * to last stitch. K1.
Row 2: Rep Row 1
Rep Rows 1-2 until knitting measures approximately 60" (76 cm); end after completing a Row 2.
Row 3: Sl 1, K rem sts
Use Basic Bind off. Weave in all remaining ends.

Optional Fringe Edge:
Use one more ball of same yarn or another color to add fringe on both ends.

Optional Infinity Scarf:
After Basic Bind off leave a long tail (about 2-3 times the width of your scarf). Thread yarn tail onto tapestry needle and seam cast on and bind off edges together using the mattress stitch. Weave in all remaining ends.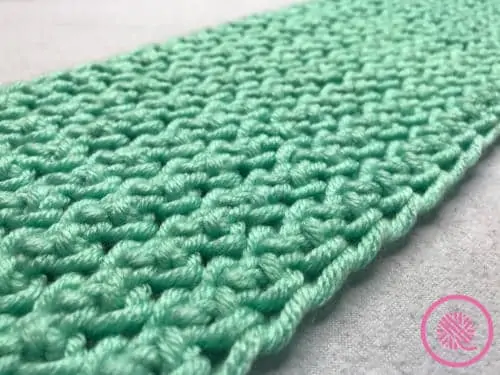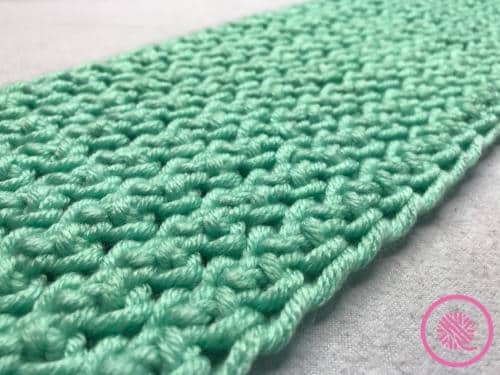 ---
Loom Knit Sisal Stitch Tutorial:
Skills used to make the Loom Knit Sisal Scarf:
Long Tail Cast On
Basic Bind Off (video set to begin at bind off)