The loom knit triple rib stitch is a versatile rib stitch pattern that creates a 3×3 ribbing; no purl! Stitches are twisted so its a nice stretchy fabric.
Since adapting the double rib stitch pattern in 2011, I have created some patterns using the loom knit trip rib stitch. It's a go to stitch that is the easiest way to make a rib for beginners with a wow factor! …Just the way I like it! ha-ha
Here are a few patterns published over the years. Early on I made a video blog for a baby blanket on the AllnOne. I've had requests ever since for a pattern or video on it. Recently, November 2014, Authentic Knitting Board published by pattern called the Triple Rib Afghan on the blog. You'll find the link following my own personal photos taken of it in 2012. They really showcase the stitch well and I just love how the Knit Picks City Tweed Aran yarn adds the richness and character (yarn color is Blue Blood). The drape is amazing and is a cuddly blanket for cool nights.
Other designs include the Triple Flip Infinity Scarf, designed in late 2012 & published in my blog in 2013. It is a super long scarf connected on the ends and wrapped around your neck up to 3-4 times! Next is the Simple Scarflet Neck Warmer. This scarflet is a much shorter version of the triple flip with buttonholes added and buttons placed addle for an asymmetrical fashion look.
I hope you enjoy these patterns. Some may be new to you or friends. I invite you to comment on the blogs, add the projects to Ravelry and post photos our Facebook pages! Triple the LOVE! -Kristen
Loom Knit Triple Rib Stitch in patterns: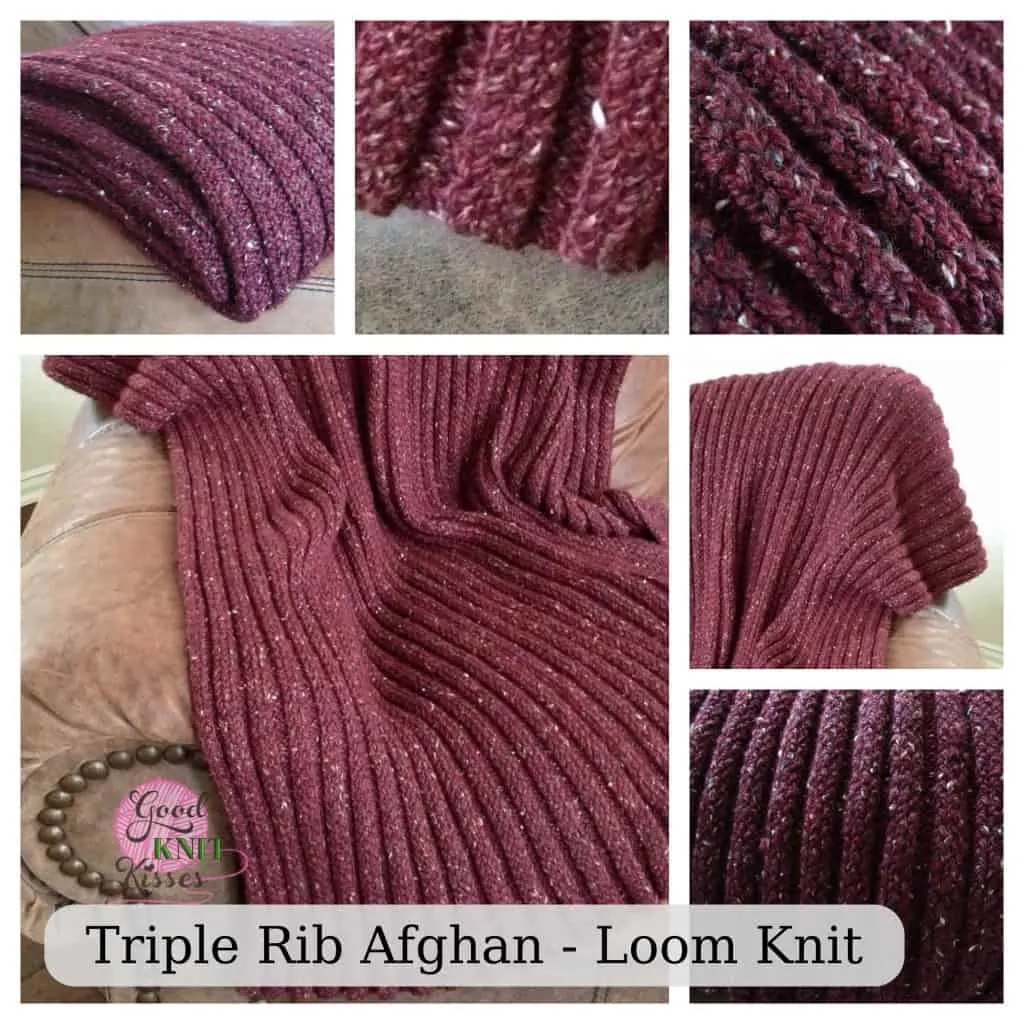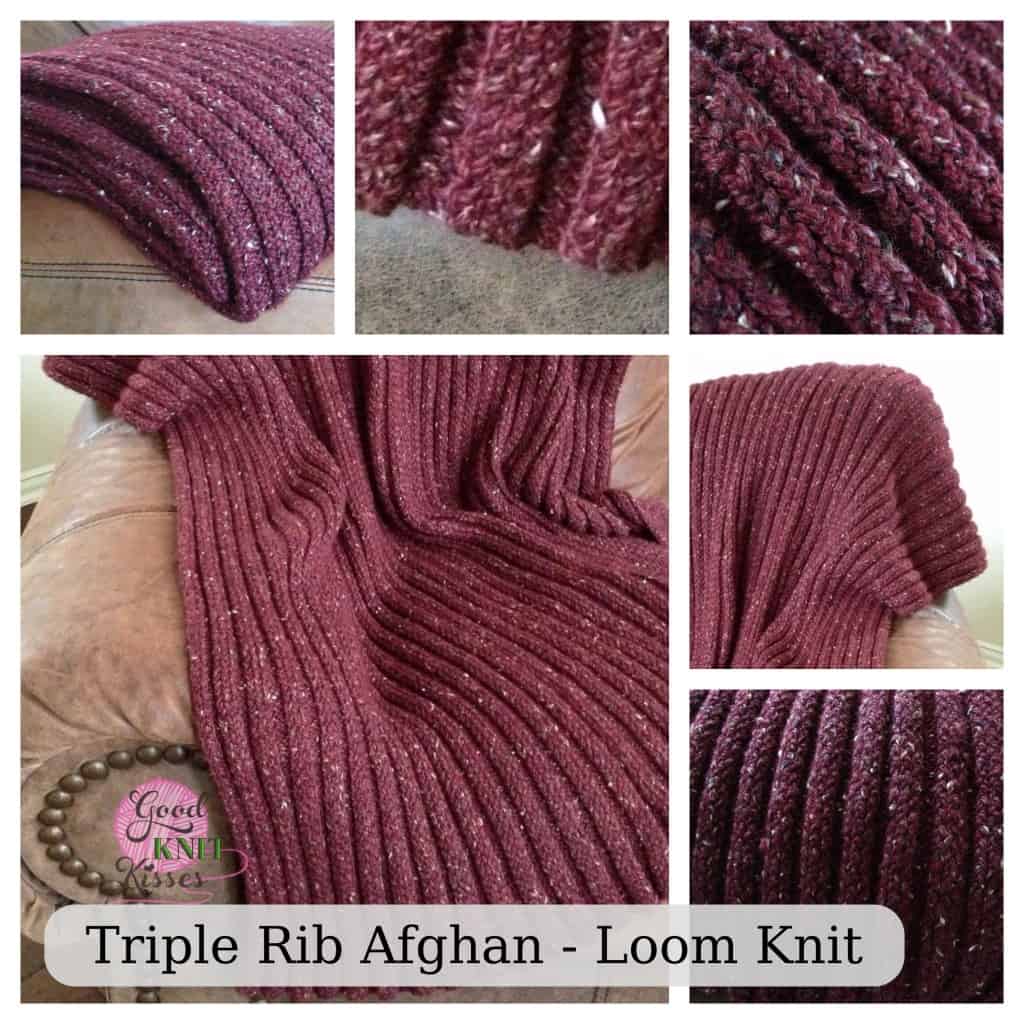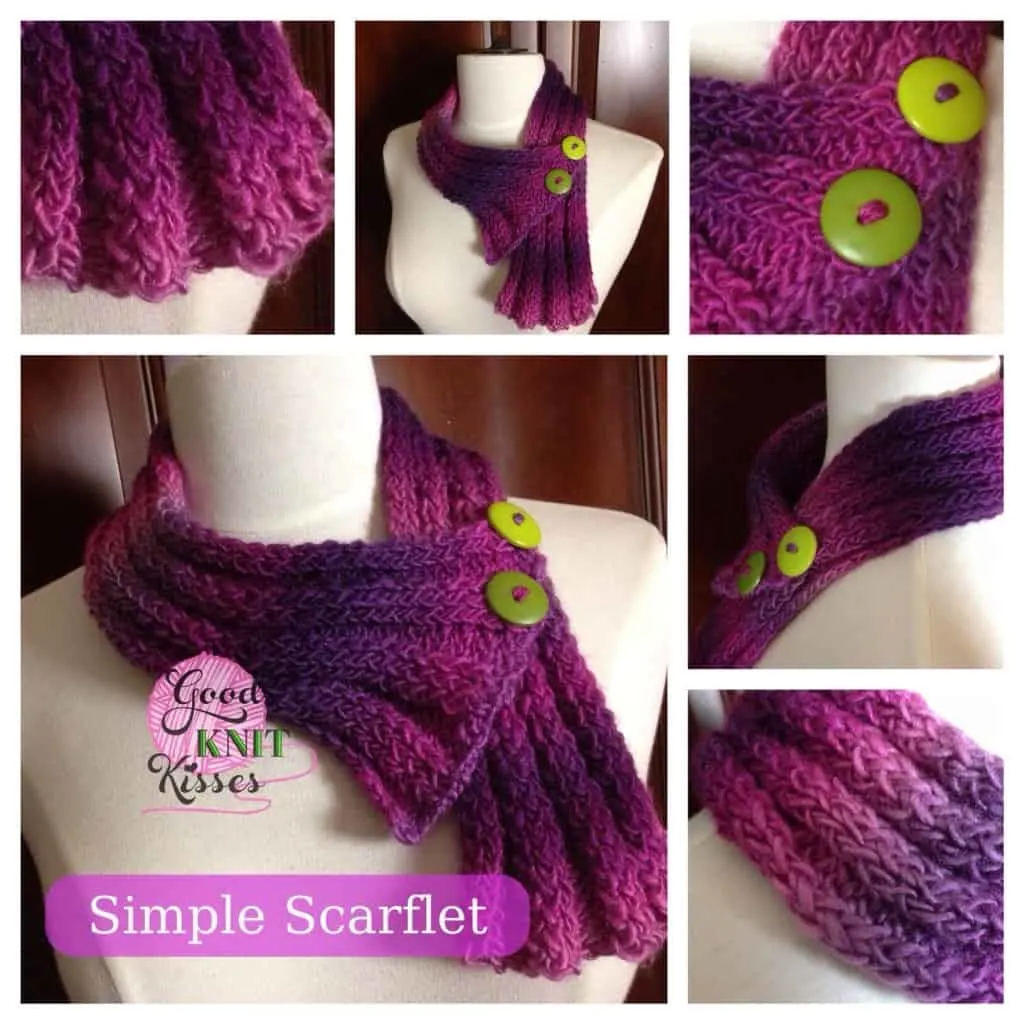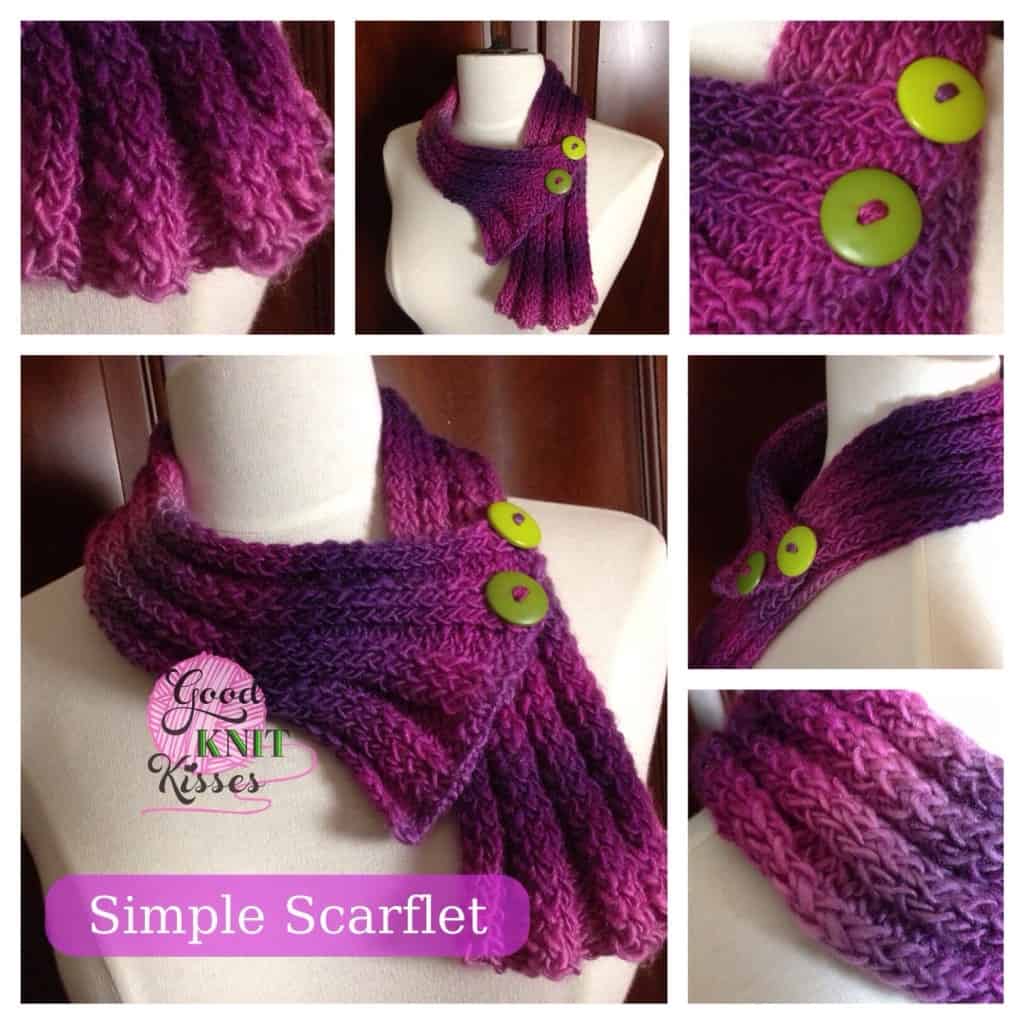 Vlog that started the Loom Knit Triple Rib craze!
Video on how to make the Loom Knit Triple Rib Stitch
Video How to Bind Off the Triple Rib Stitch
Video How to Seam Panels together in the Triple Rib Stitch