This is not just any old fudge. This is classic fudge just like Mom used to make. Rich, chocolaty and full of love. One bite and you'll be transported back in time to your childhood complete with sticky fingers from cleaning out the bowl. Instead of just making the fudge for you I invited my own Mom to share her recipe and our family tradition of making Million Dollar Fudge with all of you.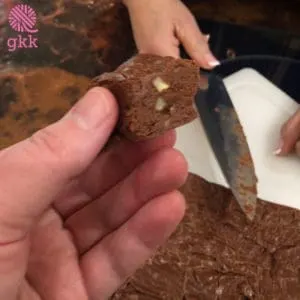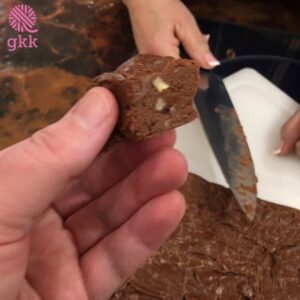 The recipe has been passed down from my grandmother (Mamaw) to her daughter-in-law, my mother. It's a classic, well-loved recipe used by many people and passed on from generation to generation.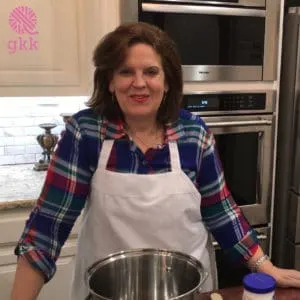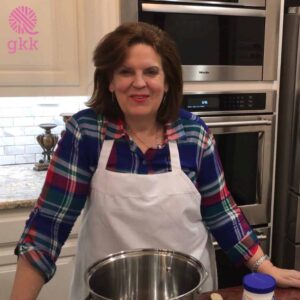 My mom is going to share her own special version I hope you enjoy all of her sweet personality. She usually isn't big on talking or presenting but has lots of useful tips while she cooks that you're going to love. She learned cooking and fashion in college where she majored in homemaking. My kids call her Mimi.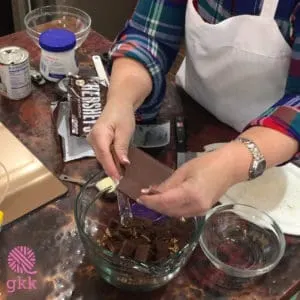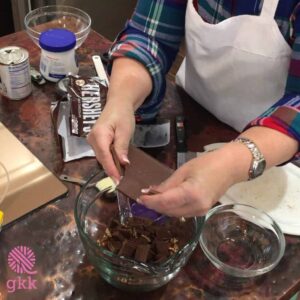 Welcome to Mimi's Kitchen in the country, aka the Ranch! Pull up a chair and learn how to make her Million Dollar Fudge.
PIN IT!




I hope you enjoy this recipe and that your family enjoy making it together as much as mine does. Be sure to comment below or share your pics on social media and tag me with #goodknitkisses.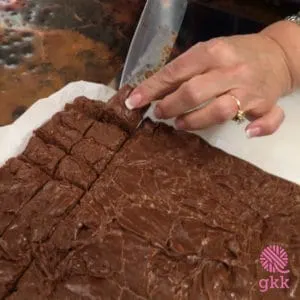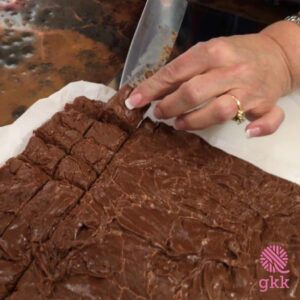 Million Dollar Fudge
Serves 50
3 4-1/2 oz. Hershey bars
12 oz. pkg. semisweet chocolate chips
1 pint (2 cups) marshmallow cream
1 tablespoon butter
1 pound pecans, chopped
1 teaspoon vanilla
4-1/2 cups granulated sugar
1 tall (12 oz.) can evaporated milk
Break up Hershey bars into a large mixing bowl and add the chocolate chips, butter, and pecans. Mix sugar and evaporated milk together in a 6-8 quart saucepan over medium-low heat until it comes to a boil. Boil for 6 minutes. Add marshmallow cream, vanilla and the bowl of chocolate and nuts. Stir thoroughly to combine. Pour into a parchment-lined or buttered 9 x 12 sheet pan. (9 x 13 baking dish can be substituted.) Spread into one even layer and let cool for at least 2-4 hours to set up.