Modern Nursery Lookbook
Little people and BIG style are the focus of the Modern Nursery Lookbook from Yarnspirations.
No basic pink and blue here! These 8 new patterns combine classic baby styles with an updated twist. Soft neutrals and bold contrasts are the colors of the day. I want to try them all!
The pastel cardigan and bonnet have been replaced with this trendy, striped pullover and garter brim hat that comes to point at the top. The narrow tan and white stripes make this baby sweater look like a mini version of your favorite cozy sweater.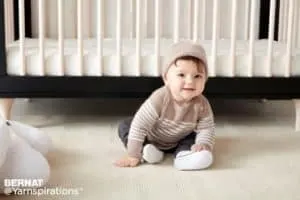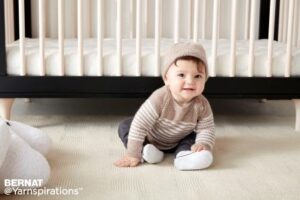 What's more iconic that a baby sleeping on a cloud? The Head in the Clouds Knit Pillow is beyond soft and cuddly. Imagine this as a photo prop with a chubby newborn gently cradled for her first welcome-to-the-world pictures. Now picture her as a toddler lounging back on it and flipping through her favorite board book.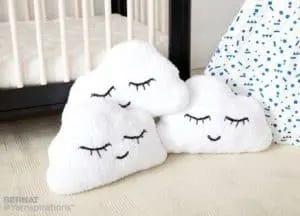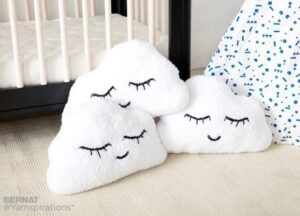 #NAPS is the perfect crochet pattern for your up-to-date nursery. The bold black and white contrast is eye-catching and the #NAPS is an ideal backdrop for baby photos to share on social media. #adorable #modernbaby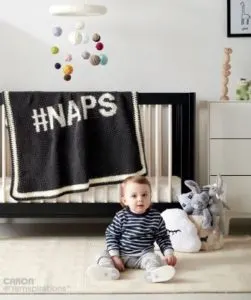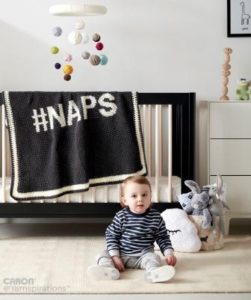 Get back to basics with these plush crochet letters and numbers. Bold colors and the large size ensure they will be a favorite your little one will enjoy for years.