Inside: Needle knit Sea Foam stitch pattern instructions, tutorial video and easy-to-read chart.
Just drop it already!
I know, I know. Dropped stitches are a nightmare when you're knitting. You've either got to frog it or painstakingly, row by row, work that stitch back up to your needles and try to slip it on without dropping the stitches on the other needle. Like I said, it's a nightmare.
Until it becomes your dream come true.
Dropped stitches, when used creatively, add a fun eye-catching design to your knitting.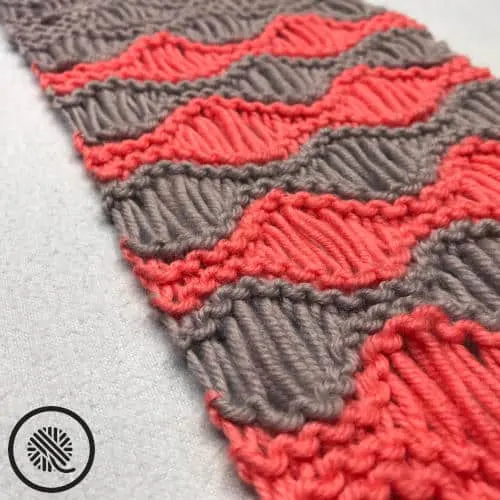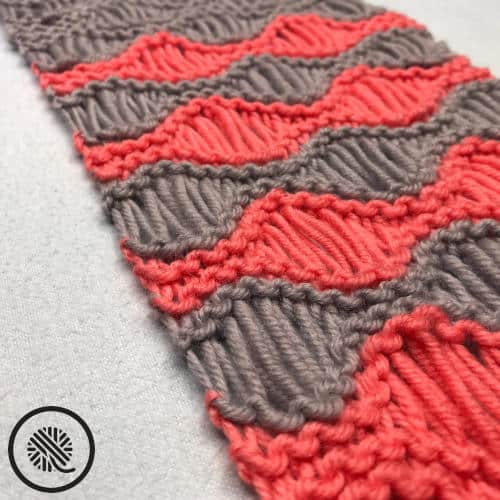 The Sea Foam Stitch pattern shows one of my favorite ways to use dropped stitches. It looks difficult, but did you know without the dropped stitches this is just plain old garter stitch?
Yup, this striking design of rolling waves of color is basically the same garter stitch you use for dishcloths. It's just dressed up with dropped stitches.
By adding dropped stitches of various heights to a few of the rows you break up the garter ridges with bubbles.
Needle Knit Sea Foam Stitch Instructions:
Multiple of 10 +6.
Color changes can be carried along side of edge, but cutting yarn and weaving tail is recommended for best results.
Block scarf before connecting ends. Unblocked dropped sts create uneven ripples.
INSTRUCTIONS
Cast on 26 sts using longtail cast on.
Setup:
Foundation Row (WS): Knit.
Sea Foam:
Follow the row instructions below and/or use the sea foam stitch chart on the next page.
Row 1 (RS): Knit.
Row 2 (WS): Knit.
Row 3 (RS): K6, *yo2xk, yo3xk, yo4xk, yo3xk, yo2xk, k5, rep from * to end.
Row 4: Knit; drop all yo's off needle.
Row 5: Knit.
Row 6: Knit.
Row 7 (RS): K1, *yo2xk, yo3xk, yo4xk, yo3xk, yo2xk, k5, rep from *; rep from *, end last rep with yo2xk.
Row 8: Knit; drop all yo's off needle.
Rep Rows 1-8 for Sea Foam Stitch Pattern.
SEA FOAM STITCH CHART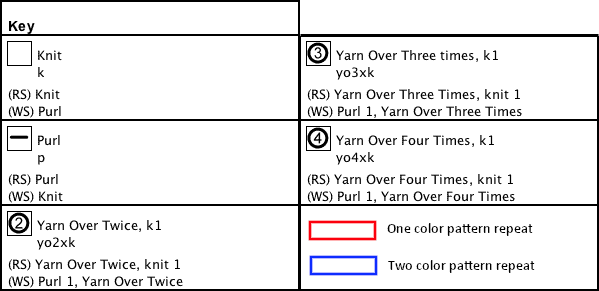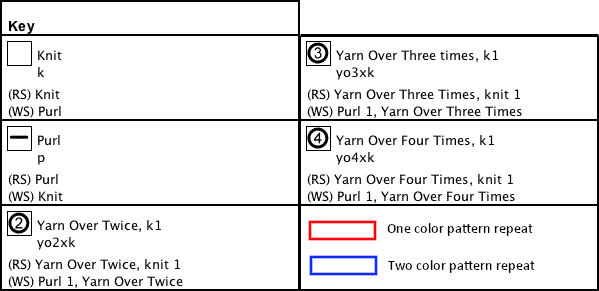 To make the Coral Breezes Infinity Scarf shown in the photos see my blog post with the full pattern HERE!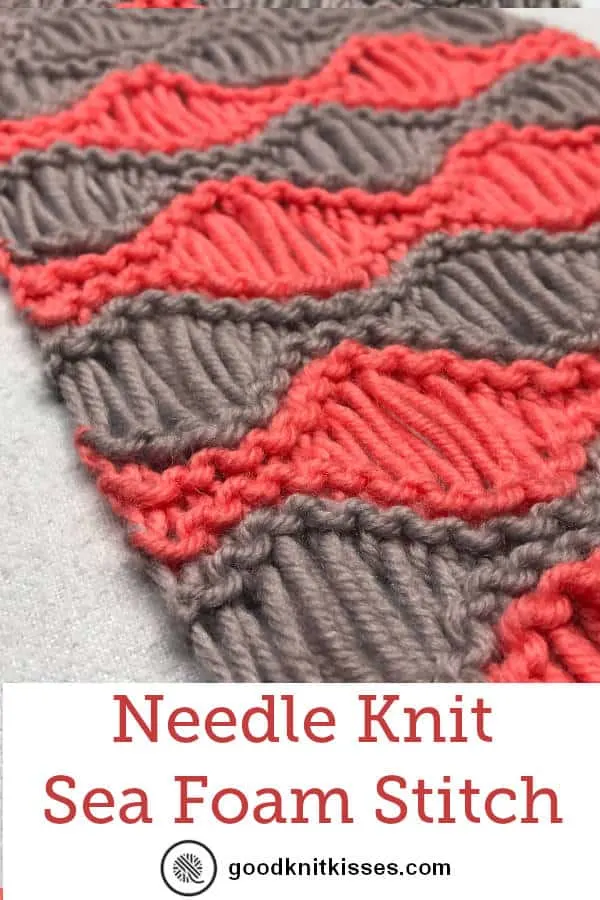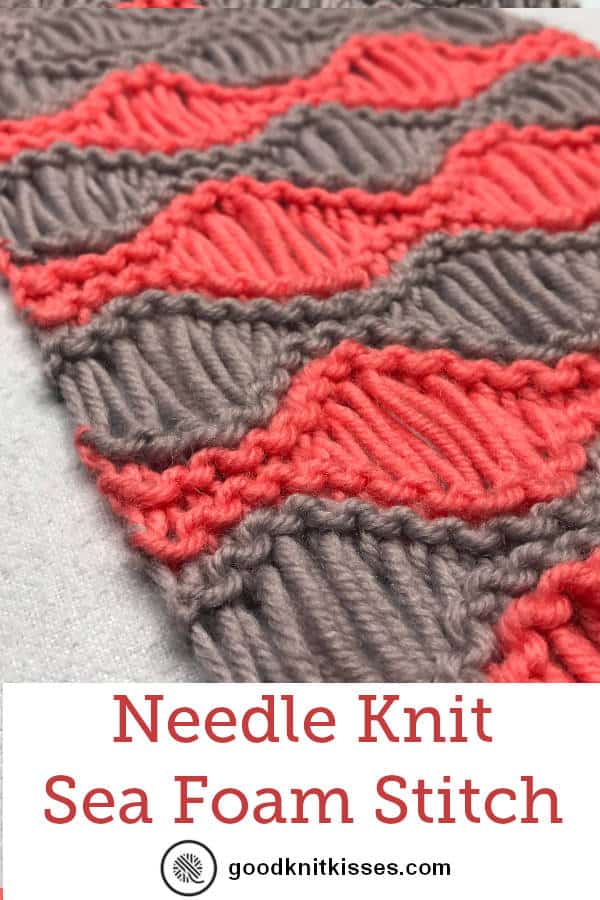 ---
Needle Knit Sea Foam Stitch pattern Video Tutorials:
Sea Foam Stitch for Right Handers
Sea Foam Stitch for Left Handers