Patons Alpaca Blend Giveaway!
It's the busiest time of year for crafters. We've got lists of projects to knit and crochet, skeins of yarn in every color (except the one we need, of course!), and more patterns pinned that we could make in the next decade let alone by the end of year. And we LOVE it that way!
Yarnspirations and I are here to help. How does more yarn sound to you? Yeah, I thought that might get your attention. It's time for another giveaway and to sweeten the deal they're not just giving away any yarn. This one is for Patons Alpaca Blend!
If you haven't tried it yet you are in for a treat. Patons Alpaca Blend is a bulky (#5 weight) yarn that incorporates acrylic, wool, nylon and alpaca fibers. Each of these fibers add to the richness, softness and beauty of this yarn. I loved working with it when I knit the Polka Dot Knit Hat. You can read more about that project and watch the tutorial HERE.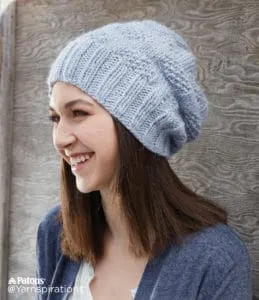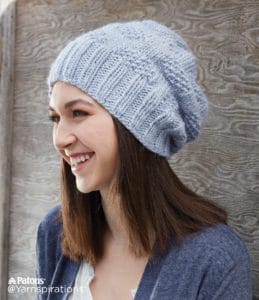 Patons Alpaca Blend Giveaway FAQ!
What can I win? Six (6 ) skeins of Patons Alpaca Blend yarn.
How many winners will you choose? We will be choosing TWO (2) winners. (Yes, each winner will receive 6 skeins.)
Who may enter? Anyone 18 years of age or older living in North America.
When is the giveaway? The giveaway starts on October 30th and runs through November 13, 12:00 AM.
How will I know if I win? Watch Kristen's live broadcast on Monday, November 13th at 9 am (central) to see the winners announced. Winners will also be notified by email and their names posted on this page following the broadcast.
Enough already, how do I enter? Use the raffle entry widget below and follow the directions.
All entrants and subject to the full terms and conditions of the giveaway found HERE.