Pebble Pop Knit Pillow (needle AND loom!)
Let's go berry picking with the Pebble Pop Knit pillow! The raspberry stitch pops in this pillow design from my sponsor, Yarnspirations. The texture is so easy to do, also catches your eye, doesn't it?
I decided to change it up on this pattern and instead of a square pillow I went for a rectangle shape and I LOVE it for a super big pop of color in Sunflower! The design is quite flexible since it is a flat panel that you make in the width of your pillow. Just double the length and stitch the sides. Add a pillow and seam the rest. It is a breeze to assemble and I'll take you through it in the video.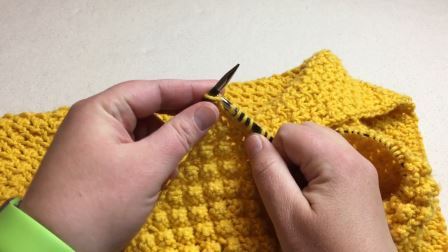 I've got great news for you loom knitters out there! You can loom knit this pattern. Scroll all the way to the bottom of this post for the supplies, notes and loom knitting tutorial video.
Pin IT!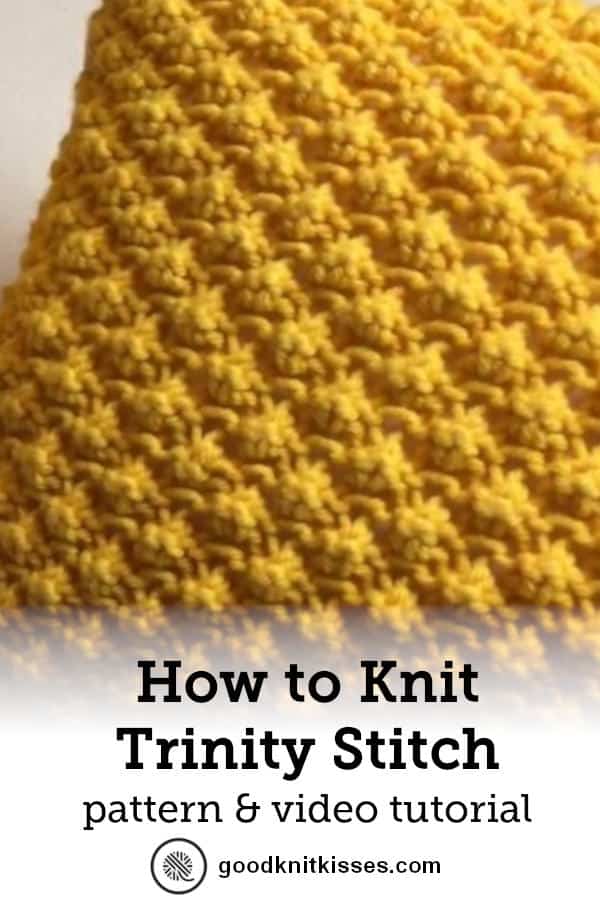 Pattern
Click here to get the Pebble Pop Knit Pillow pattern from Yarnspirations.
Yarn
1 ball of Caron One Pound color Sunflower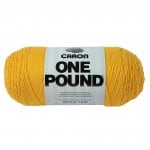 Needles & Supplies
US 9 (5.5mm) needles
Stitch Marker
Scissors
Tape Measure
Blunt Wide Eyed Yarn or Tapestry Needle
20×20 Pillow insert (Mine was 12×24 – http://go.magik.ly/ml/3kd2/)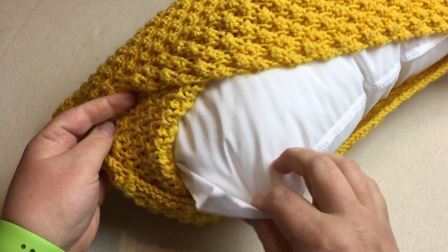 Skill Level
Intermediate
Size
Approx 20″ [51 cm] square. (or change to fit your pillow insert).
Pebble Pop Knit Pillow –
Skills Demonstrated in Tutorial
Cast on – Backwards Loop (Thumb cast on)
Knit stitch
Purl Stitch
K1. P1. K1. in same stitch (Also called KPK or Inc1to3)
P3tog
Bind off (Cast off)
Weave tails
Sew seams on knit pillow
If you need a slower video on the main stitches or techniques, please check out my slower tutorials on GoodKnit Kisses YouTube playlist.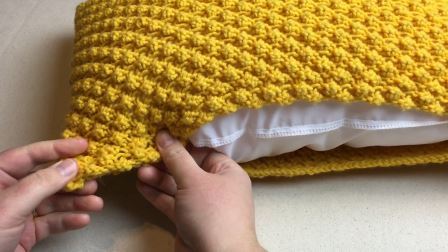 ---
NOTES FOR LOOM KNITTERS
Supplies:
3/8″ Small Gauge (SG) loom with at least 82 pegs
Skills and techniques covered:
U-Knit stitch
True/ Traditional Knit
Purl Stitch
P1. K1. P1. in same stitch (Also called an Inc 1 to 3)
K3tog
Reading a needle pattern to convert to the loom