Steep Diagonal Men's Scarf
Learn how to knit the Steep Diagonal Scarf from the Men's Interchangeable Scarf collection of patterns by Yarnspirations on needles OR loom! get the pattern here and also watch the tutorial. The Loom Knit Steep Diagonal Men's Scarf video shows and talks about converting the pattern from needles. Its a good one to help understand how to convert or tweak a pattern to be loom knit instead of needle. I hope this helps. Enjoy!

Steep Diagonal
This Men's Scarf collection is packed with 6 scarf patterns featured! I chose Version I, which is a Steep Diagonal stitch pattern. The diagonal created is a high angle, which is a striking feature versus a standard rib or banded design. It is flattering to the wearer, forcing your eye to make contact. *Dreamy results may ensue*!
This video features the pattern in a chunky version using Bernat Softee Chunky yarn. The original pattern set calls for Caron Simply Soft, which is a smaller gauge and lovely but today we are beef-ing it up for your man. (Pardon my expression but I do live in Texas, y'all).
The Softee Chunky yarn gives the diagonal stripes a bold and larger statement while the cuddle factor goes into overdrive. Make this scarf for yourself or your guy today!
We will cast on with only 12 stitches, which makes this a quicker knit. Links and supplies are below. (This is a multiple of 6 if you'd like to use a Zippy Loom for a Jumbo Knit)
Pattern
Men's Interchangeable Scarves – Version I

Yarn
2 balls of Bernat Softee Chunky color Emerald
http://www.yarnspirations.com/yarn/softee-chunky.html
Needles & Supplies
US 11 (8mm) needles. [I used 2 DPNs in this project, since it is about 4″ wide, but you can use a circular needle with a shorter cable or two straight needles.]
1 stitch marker
scissors
tapestry needle
Skil Level
Easy
Size
4″ x 60″ (Or knit to desired length.)
Skills demonstrated in tutorial
Longtail Cast-on
Knit Stitch
Purl Stitch
All 12 row repeats
Adding a ball of yarn
Cast off (Bind-off)
Weave in tails
The Stitch.
The stitch pattern is a 6-stitch repeat. That means you need a multiple of 6 to work this pattern. It is a series of knit and purl stitches. In the video I start slow on the first few purl and knit stitches then speed up a little afterward. The stitch pattern is achieved over 12 rows so I wanted to cover all of them for your benefit.
If you need a slower video on the main stitches or techniques, please check out my slower tutorials on GoodKnit Kisses YouTube playlist.
What helped me most in this pattern is a mantra sounding like a waltz of 1 2 3, 1 2 3. I love how working with yarn can feel like a dance! Please dance along with me in knitting up YOUR own scarf today!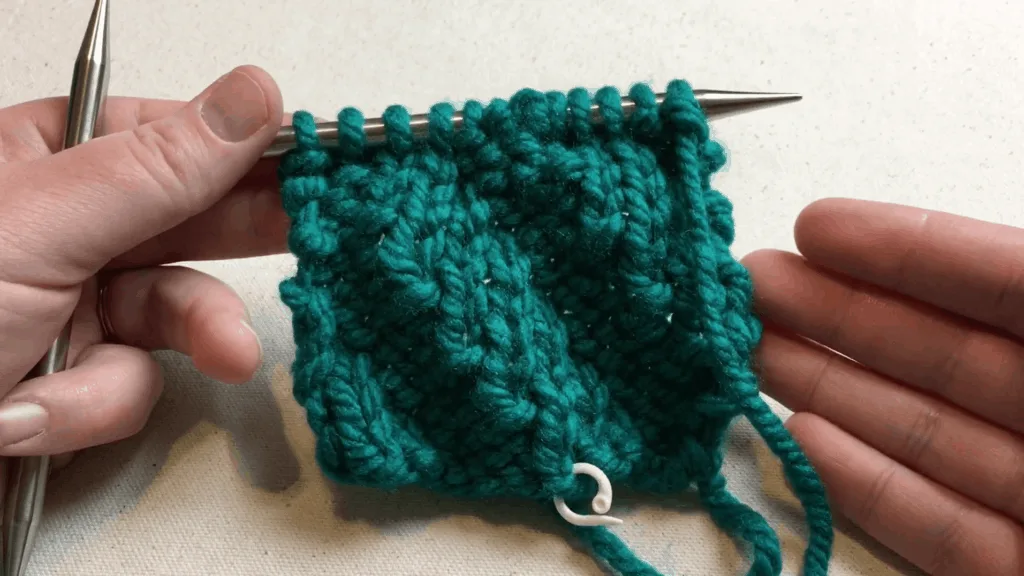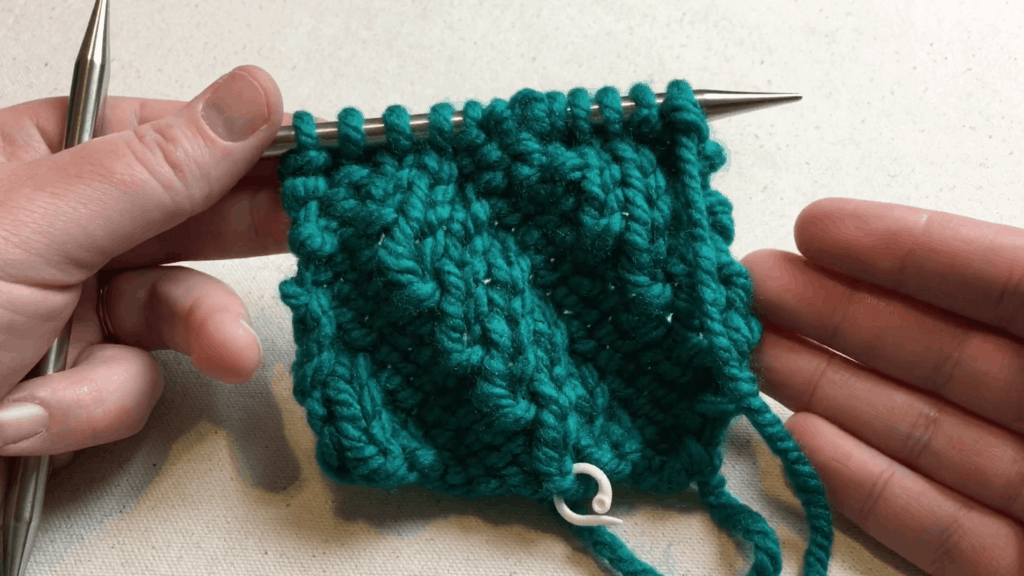 Happy Knitting!
Kristen Mangus @ GoodKnit Kisses
Knit the Steep Diagonal Men's Scarf on needles.
Loom Knit the Steep Diagonal Men's Scarf on a knitting loom.
---
Are you ready to create this project with Bernat Softee Chunky with me? We'd love to see your photos!
If you post on Facebook, Instagram, Twitter or Pinterest also use the hashtag #Yarnspirations and #GoodKnitKisses as much as you like.
P.S. If you are joining me for the first time, thank you! I am a YouTuber teaching how to loom knit, needle knit and crochet in addition to other fun crafts. Therefore, please join me on the GoodKnit Kisses FB Page for my daily broadcasts and more tutorials on YouTube. Happy Crafting!
---
This blog & Video is a Sponsored Post and may contain affiliate links.