Baby Shower Lookbook | Yarnspirations
Are you ready for cuteness overload? It's baby shower time! The new Baby Shower Lookbook from Yarnspirations is full of adorable knit and crochet patterns to get you ready for a new arrival.
You are going to love not only the variety of patterns from blankets to booties, but an old friend is back in a big way. Or should I say a tiny way? We've all been enjoying the supreme softness of Bernat Blanket yarn for years and now we can enjoy the same pillowy texture in a worsted weight yarn. Bernat Blanket Tiny is ideal for light weight projects like the lovey featured in the lookbook.
From Head…
You'll be able to create these fun hats that will bring a smile to any baby's face. The I'm a Hoot Knit Hat is knit with Bernat Softee Chunky and knits up quickly. I just love those owl ear tassels, don't you? You'll be seeing this one again soon as a video tutorial later this week. The Adorable Pompom Crochet Hat features two large pompoms that add a whimsical touch to a cozy warm hat.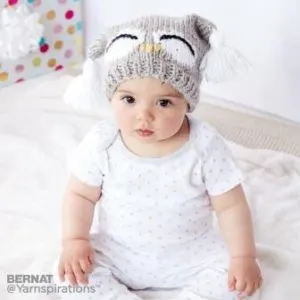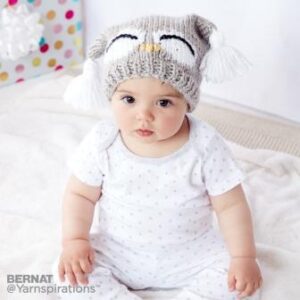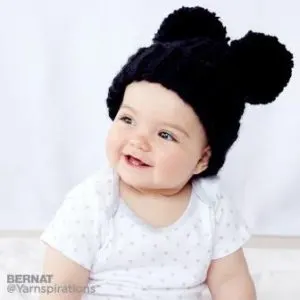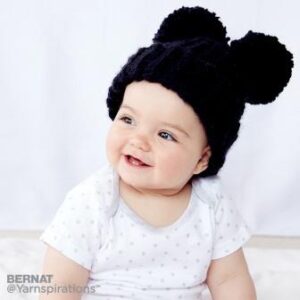 … to toe!
Keep those little feet covered with the Wee Crochet Moccasins. Can I just say that mini pompoms are unbelievably cute on these booties? Seriously, mini pompoms for the win! For longer, warm slipper socks the Knit Baby Circus Socks are the perfect choice. The colorful knit bobbles are so much fun.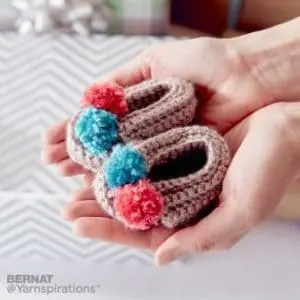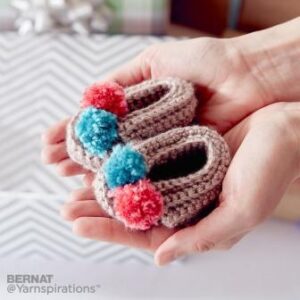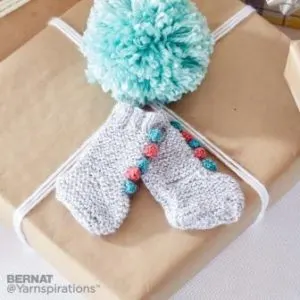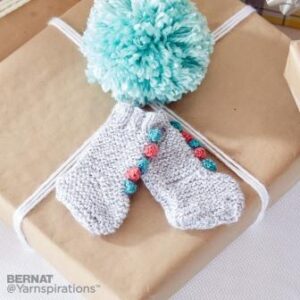 Decorations!
Since it's a Baby Shower Lookbook there's more than just wearables in here. The Cloudy Day Crochet Mobile will shower your baby with fluffy clouds and soft gentle raindrops. And the Fringe and Pompom Bunting would make a beautiful wall decoration for the shower or even in your nursery. Wait? Anyone else notice a theme in many of these patterns besides babies? Pompoms and tassels show up everywhere! It's not one of the patterns, but a pompom instead of a bow for a quick DIY gift wrap is brilliant!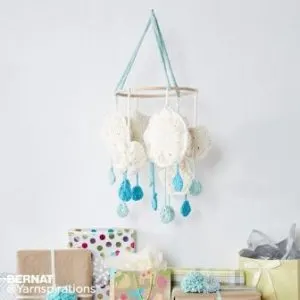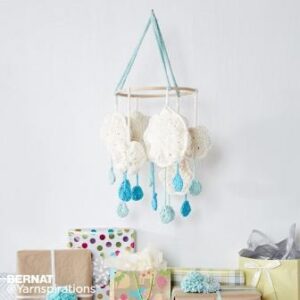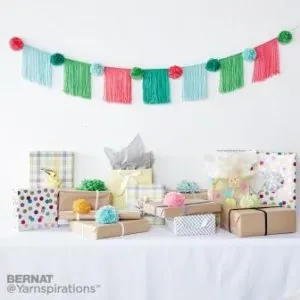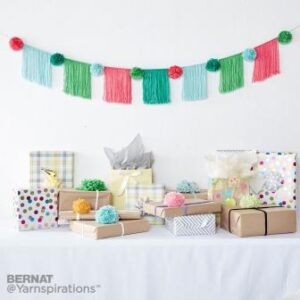 Toys!
Baby has clothes. The nursery looks great. What's left? Only the fun part! Knit and crochet toys make wonderful gifts. A hot summer afternoon suddenly turns cool with the Crochet Ice Cream Cone Rattle. Choose your favorite flavors! I honestly think the Knit Zebra is one of the most beautiful plushies I've seen in a long time. I don't know of any mom that wouldn't cherish a hand knit toy that is sure to become her baby's favorite friend.