We all had to start with the basics. The Beginner Loom Knitting Playlist was designed with the beginner loom knitter in mind. It's like your own personal loom knitting class. Let's start off seeing this like taking a loom knitting class.
We'll cover all the basics like cast on, knit and purl stitches and bind off. But you may not know that there's lots more helpful information to speed you along on your loom knitting journey. we'll also walk through a yarn class to go over lingo. Gauge? Fiber? Yardage? Chunky weight? Sport? Personally, I know the first time I went to a yarn store and heard these terms it was pretty foreign!
For a refresher on loom knitting basics see the blog posts below to get started:
13 Questions for Beginner Loom Knitters
How to Loom Knit Basics
How to Loom Knit Basic Stitch Patterns
How to Loom Knit in the Round
We start off with a hat loom along and then a baby cocoon in our Beginner Loom Knitting Playlist. Next up are overview videos of some basic store bought looms and yarn types commonly used when starting out on the loom. Most are these are called regular or large gauge looms.
Last, I've included videos for several stitches and stitch patterns in the playlist. I want you to be able to find just what you need to be the best loom knitter you can.
I suggest bookmarking and watching the Beginner Loom Knitting Playlist first before starting. Please pause and rewind as needed. Thanks for tuning in and please subscribe to GoodKnitKisses for new videos!
PIN IT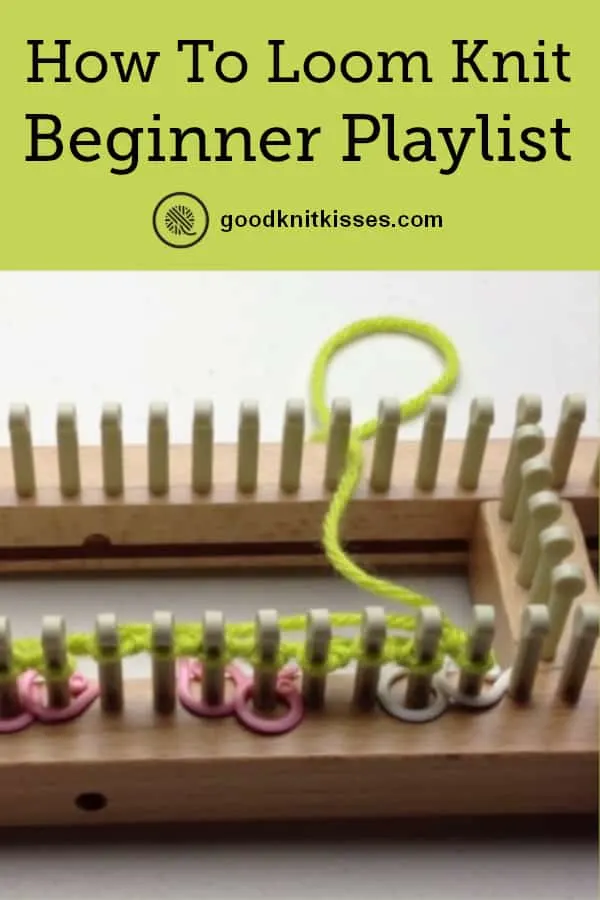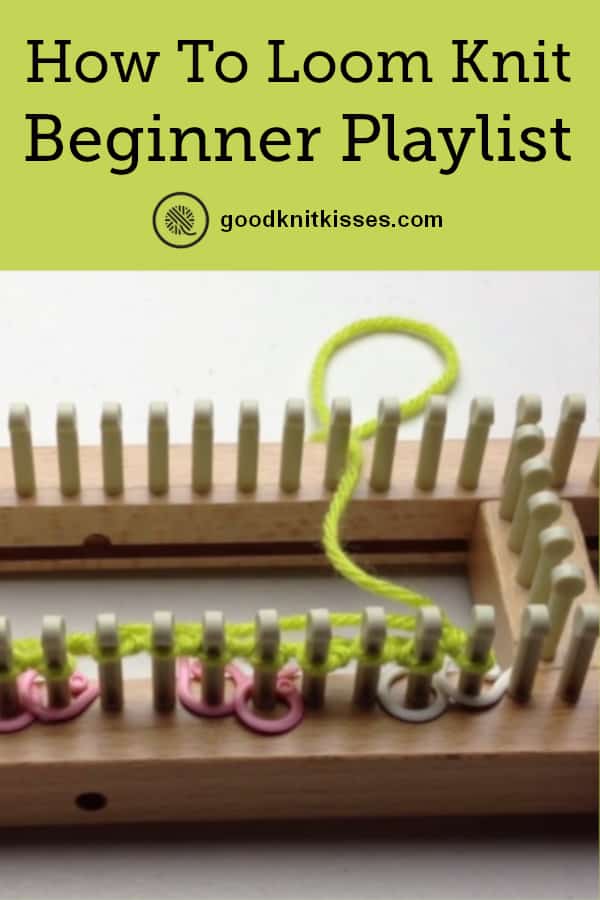 Beginner Loom Knitting Playlist

Subscribe to GoodKnit Kisses Channel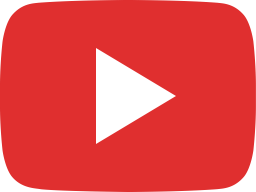 How to Loom Knit a Hat - Beginner (baby beanie) with Closed Captions CC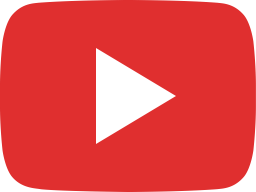 Loom Knit - Baby Cocoon loom along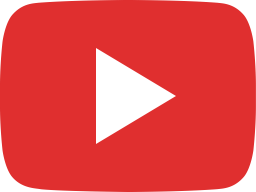 Loom Knit: Looms, Tools & Basic info Part 1 of 2 (Closed Captions CC)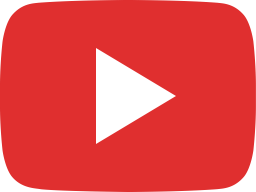 Loom Knit: Looms, Yarn & Basic info Part 2 of 2 with (Closed Captions CC)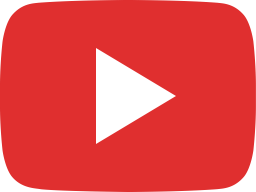 Yarn Class 101 Yarn Lingo & estimate yardage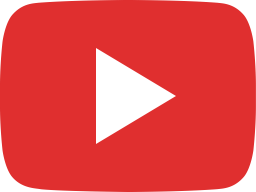 How to Loom Knit: Beginner E wrap (ew) Stitch now with CC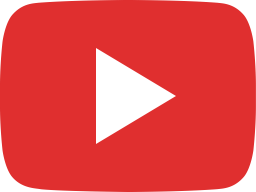 How to Loom Knit: Purl (p) Stitch (Closed Captions CC)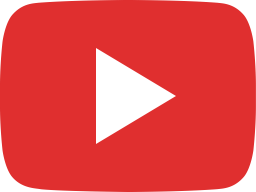 Loom Knit vs Needle Knit Talk (knit, u, flat, ewrap) REFERENCE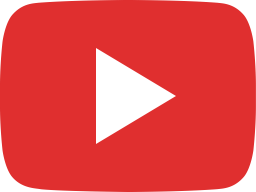 Loom Knitting: How to Basic Bind Off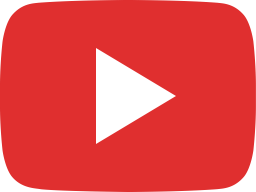 Loom Knit Stitch Patterns: Garter (k & p)