Inside: Learn to loom knit in the round in Lesson 7 of the How to Loom Knit video series from GoodKnit Kisses.
Lesson 7 – Learn to Loom Knit in the Round
You may have already loom knit in the round without even realizing it. If you got hooked on loom knitting by making a hat on a round plastic loom you sure have.
But you should still watch this lesson. I've prepared so much more than just the basics in here. This lesson is part project tutorial, part class and part me just doing what I love.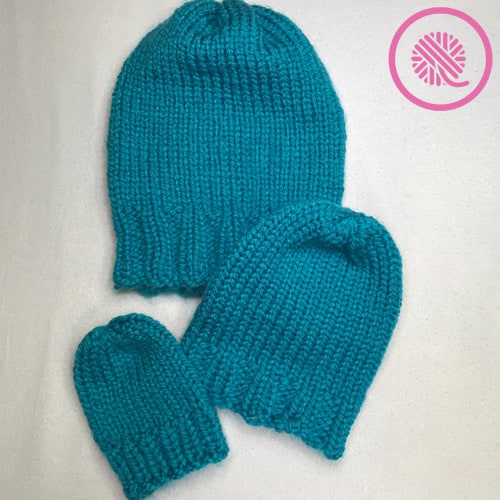 Project Tutorial
Since the hats and looms go hand in hand I created the Loom Knit Basic Beanie pattern to not only help you learn to loom knit in the round, but to show how all the individual lesson you've already learned are combined to create a project. (Click the link above to get the free pattern!)
Included in the video at the end of this post I teach you:
Longtail cast on
How to connect your first and last stitch in the round for a smooth edge
How to knit ribbing to create a hat brim and measure the correct length of your brim
Loom knit the stockinette stitch (all knit stitches) and measure the full length of your hat
2 bind off methods: Gathered Bind Off and Modified Gathered Bind Off
Draw the top of the hat closed and weave in tail
Connect the beginning tail in the round and weave into ribbing
Loom Knitting Class
After the full tutorial, I get into all the extras. But, honestly, they're not extras. In my world these are essential tips that help you succeed in every project you start.
How to use the Hat Sizes Chart to determine the size you should make
Yarn weight comparison to show that not all yarns within the same weight category are the same size. That can change the entire outcome of your project!
Comparison of U Knit/True Knit stitch with Ewrap Knit stitch in a finished project.
How to avoid the dreaded "ladder" at the end of each round
Basics of pattern reading
Me Just Doing What I Love
Well, that's the whole thing!
I love crafting and I love helping people learn. I hope this How to Loom Knit Series is a help to you as you learn to loom knit. If you need a refresher on any of the skills in the previous lessons see the links below.
13 Questions for Beginner Loom Knitters
How to Loom Knit Basics
How to Loom Knit Stitch Patterns
---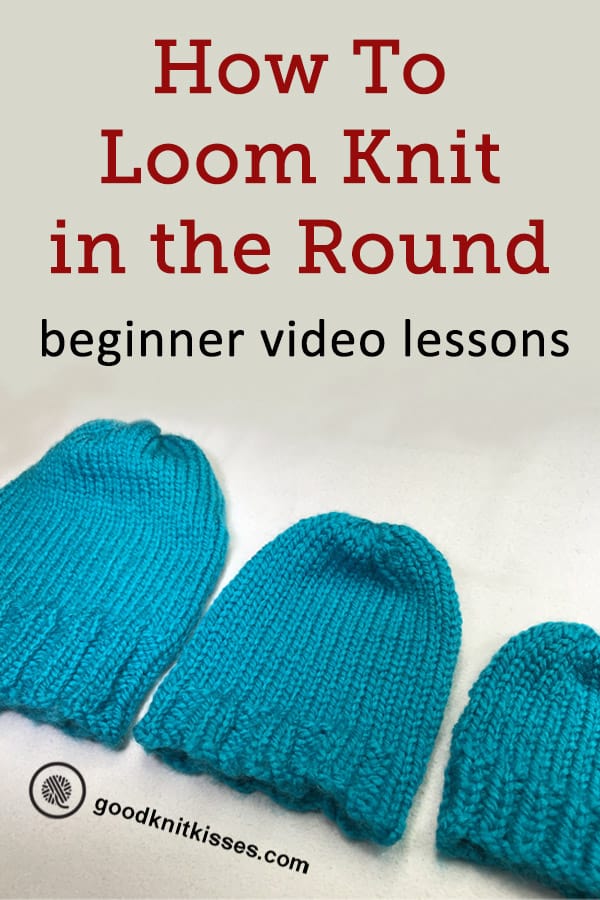 ---
Learn to Loom Knit in the Round
---
If you enjoyed this tutorial consider subscribing to GoodKnit Kisses YouTube channel and getting a channel membership. You'll get ALL the videos and content plus bonuses.
---