Don't you love those jumbo knit roving blankets? The over-sized stitches and fluffy softness invite you to snuggle up. All you need is a good book and a steaming cup of coffee. When Red Heart contacted me about creating a video tutorial for them I knew the Wonderful Big Stitch Throw would be a great pattern to convert for the loom.
You all know how much I love taking a needle knit pattern and figuring out how to work it on a knitting loom, right? We loom knitters have so many incredible patterns available to us with just a little extra work. To get the right gauge the Zippy Loom from KB Looms is the obvious choice for this giant throw using the jumbo Irresistible yarn. Irresistible is a #7 weight yarn that is mostly acrylic with 10% wool to make it extra squishy.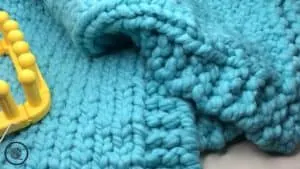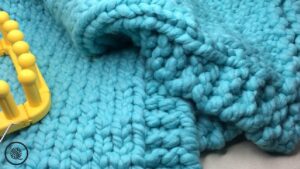 I've created videos for both right and left-handers so you can see the project from the correct perspective to make it easier. Be sure to scroll all the way to the end to see the videos and don't forget to Pin the project to your favorite loom knitting board so you can find it again.
Let's have some BIG fun with the Big Stitch Throw!
Pattern
NOTE: This is a needle knit pattern that was converted to the loom. Be sure to watch video for more details.
Yarn
Red Heart Irresistible – 9-10 balls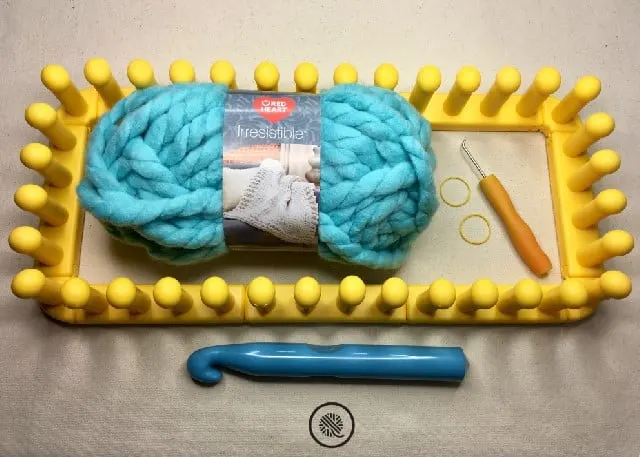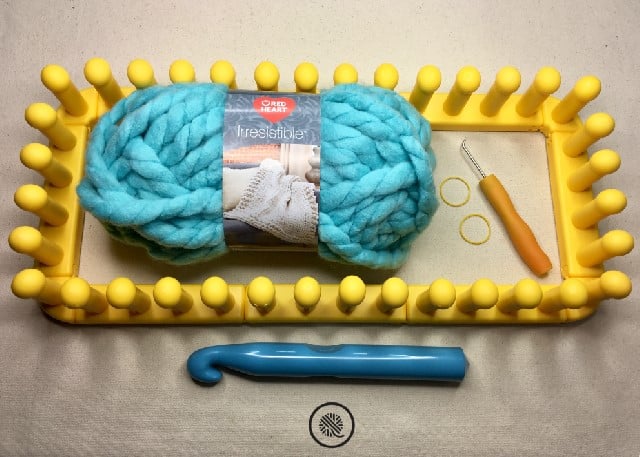 Loom
Zippy Loom: 8 straight Zippy looms, 4 Zippy corners (with peg) and 4 straight connectors (aff. links)
NOTE: You can also use 2 Zippy Loom Master Sets (aff. link)
Supplies
Loom tool
2 rubber bands (as stitch markers)
T (30 mm) crochet hook (optional)
Scissors
Size
Finished blanket is 40" [101 cm] wide x 50" [127 cm] long
Skills taught in this tutorial
Chain cast on
Ewrap knit stitch
U-knit stitch
Purl stitch
Attach a new ball of yarn
Chain bind off
Which Stitch?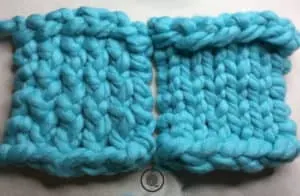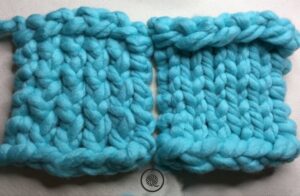 This pattern can be worked using either the u-knit stitch or ewrap stitch for all the knits. You can see in the picture above the ewrap on the left compared to the u-knit on the right. If you decide to use the uwrap your stitches will be a little tighter, but more uniform and look like the needle knit version of the pattern. Using the ewrap knit stitch will keep your stitches loose and will need fewer rows to complete your blanket. The choice is yours. It is important to choose only one of these stitches for the entire blanket.
---
Instructions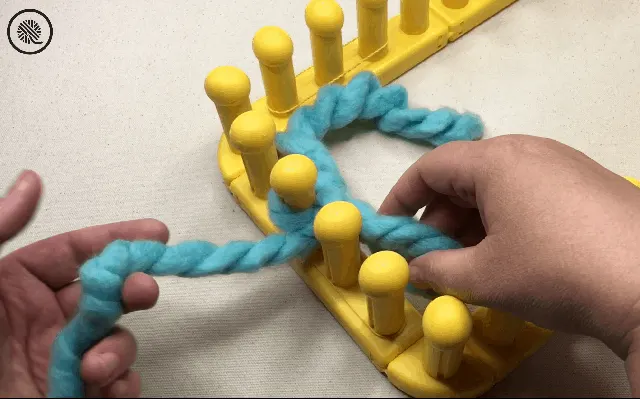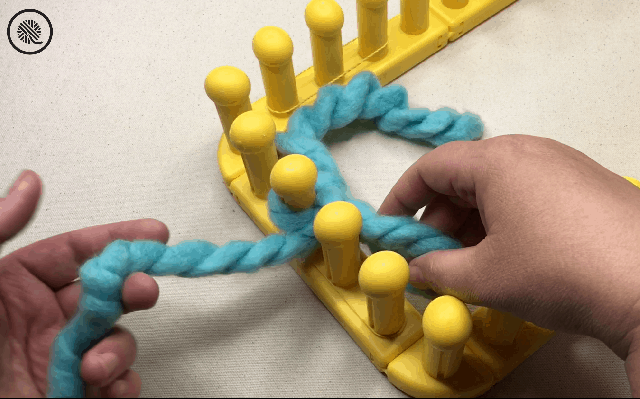 Cast on 34 stitches using the chain cast on.
Row 1: Purl all.
Row 2: Knit all. (Use either the u-knit or ewrap knit stitch.)
Row 3: Purl all.
Row 4: Knit all.
Use a rubber band to mark 3 pegs on either side of the row as border stitches.
Row 5: Purl 3, Knit 28, Purl 3
Row 6: Knit all.
Repeat Rows 5 and 6 until your blanket is 48″ (122 cm) long.
Repeat Rows 1-4 once more for the top border.
Chain bind off all stitches with a crochet hook or your fingers. Weave in ends.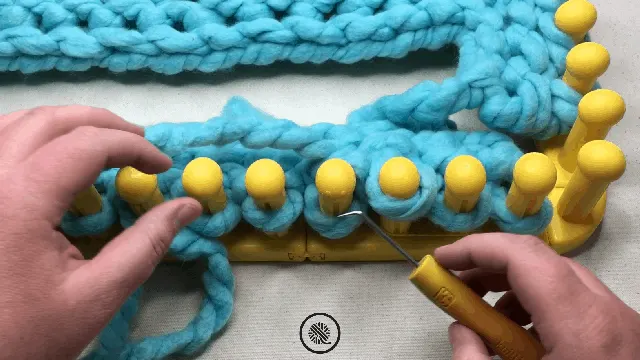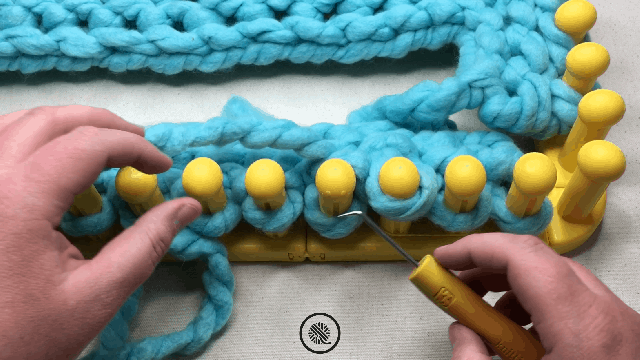 PIN IT!
Loom along with me as I make the Wonderful Big Stitch Throw!
And for you Lefties….
If you make this blanket be sure to tag me and my sponsor, Red Heart, with #goodknitkisses and #redheartyarn!