It's springtime and outdoors everything is coming alive. After the long, dreary winter a peek out the window shows bright sunshine and vibrant colors. That means one thing. The flowers are starting to bloom. Let's recreate the freshness and beauty of spring on our looms! Learn to make a variety of beautiful flowers on the Clover Hana-Ami Flower Loom (aff. link) with these easy flower loom techniques. Scroll all the way to the end to see the video!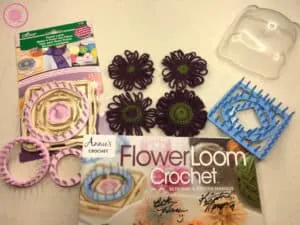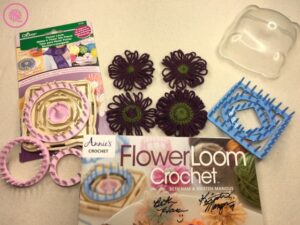 Flowers are perfect for embellishing your knit and crochet projects. From sporty hats to fun, whimsical wraps flowers are in style this spring. But don't think these little beauties are just for dressing up your other projects. You can create stunning projects where the flower is the star. Check out the book that Beth Ham and I wrote. Flower Loom Crochet (aff. link) showcases how to put loomed flowers together to make something spectacular.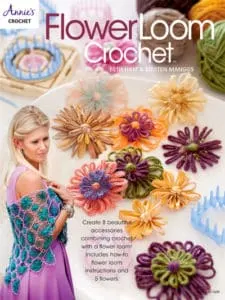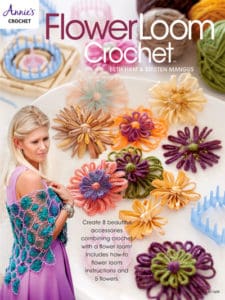 Creating beautiful flowers is fast and easy on a flower loom. Today I'll be showing you four different looks for the centers of your flowers. From a small circle in the center to a large, bold center with a border. These techniques will give more variety to your flowers.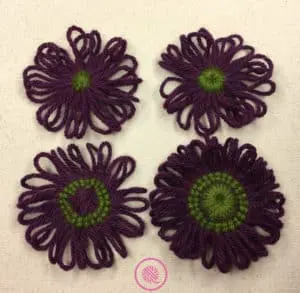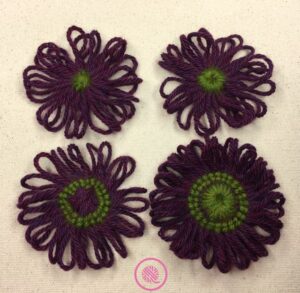 PIN IT!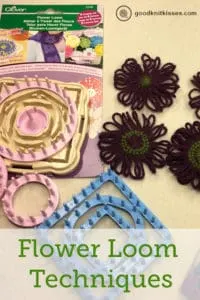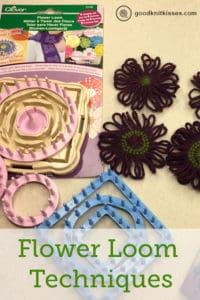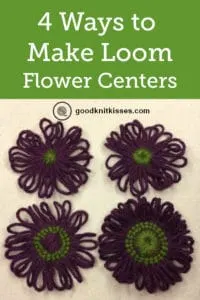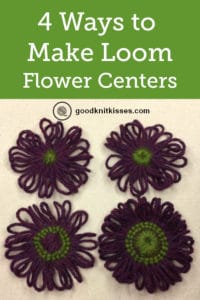 See the full video below for all the flower loom techniques!
For more flowery yarn projects see these links below:
Loom Knit Flower Earrings
Picot Petals Loom Knit Flower
Five Petal Loom Knit Flower
Quick Knit Flower
Quick Knit Flower Headband
Frilly Quick Knit Flower