As loom knitters we're used grabbing a skein of yarn at the craft store, flipping it over and looking at the symbols on the ball band. Is it a 4 or 5 weight?
Thanks to Craft Yarn Council we have a standard that all yarn manufacturers use to categorize yarn. It's visual and now we know to look for those symbols when we buy yarn. Ball bands also include icons for knitting needle and crochet hook sizes and gauges.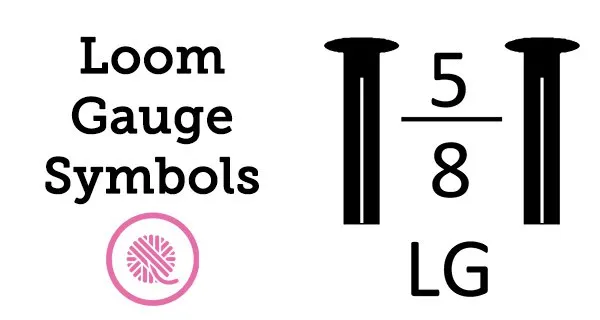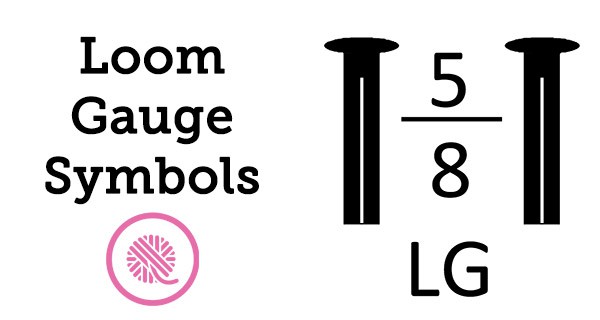 I've long wanted to include a symbol for loom knitters: a visual image that represents the recommended loom gauge for the yarn. As a first step toward that goal I'd love to see loom knitting designers start to include a loom gauge symbol on their published patterns and blogs.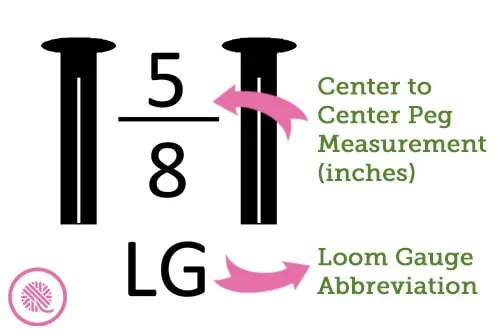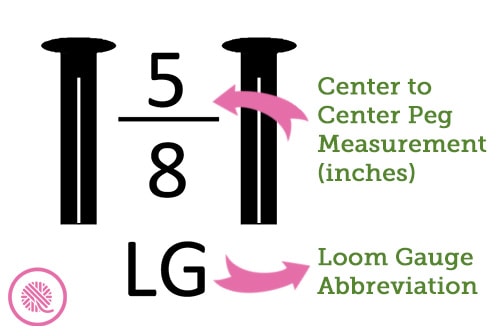 I put the symbol next to the recommended loom in my patterns. It makes it easier to see at a glance what gauge loom is needed for a specific design. I want to make loom knit patterns easy to follow and read for all loom knitters and adding some simple graphics is an easy way for us to do that.
To see the symbols in print check out my Loom Gauge Tool!
If you'd like to do the same download image pack by clicking the link below.
The pack contains a folder with 14 ready to use JPG images covering center to center peg measurements from 3/16″ to 1+".
Click the button below to download the free Loom Gauge Symbols pack: