Inside: Make your own loom knit Harry Styles sweater using my tips and the free patchwork cardigan pattern by JW Anderson.
Browsing through comments on my beginner knit and crochet videos this summer was eye-opening. I saw loads of viewers looking to make a cardigan sweater they saw Harry Styles wearing.
It was pretty exciting for me to have a viral sensation lead so many people to learn how to knit and crochet!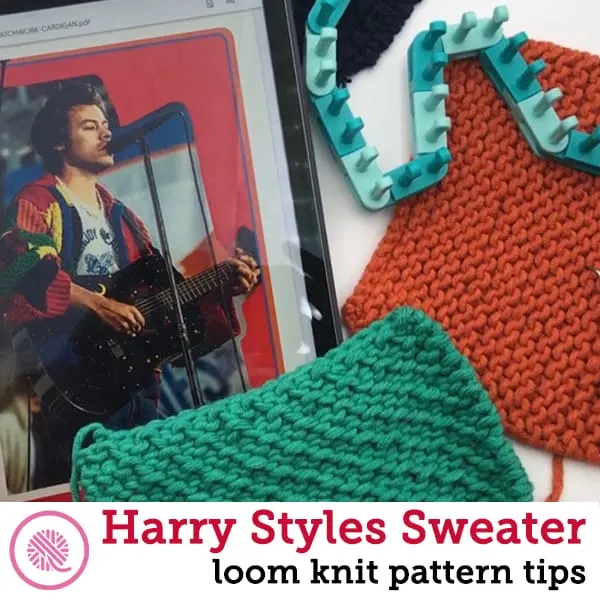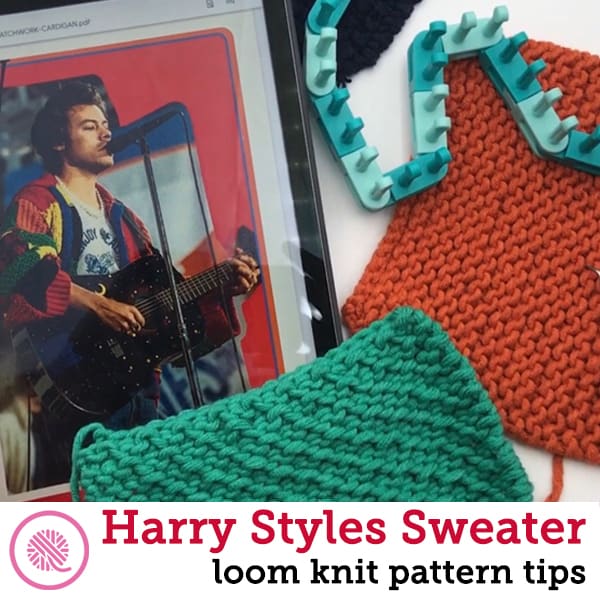 The colorful, patchwork sweater was designed by JW Anderson and he kindly shared the needle knit pattern for free. This oversized cardigan dazzles with bright blocks of color and texture.
Each block features a different knit stitch pattern and color scheme. Blocks are knit in long panels and seamed together before adding the collar and ribbing.
I just finished making videos for the houndstooth square for needle knitters, loom knitters and crocheters to help out the crafty community with their sweaters.
Check out the loom knit houndstooth square:
Loom Knit Houndstooth
I was inspired to create a video to help you navigate the needle knit pattern and give my advice for how to convert this pattern to the loom.
Below you'll find my pattern walkthrough plus loads of tips, tricks and advice to create your own masterpiece.
Get the FREE Harry Styles Sweater pattern from JW Anderson below to get started:
Loom Knit Harry Styles Pattern Tips
Materials
Yarn:
Super Chunky weight yarn
(quantities based on 90m length per 100g)
4 x 100g balls Red
4 x 100g balls Black
3 x 100g balls Burnt Orange
3 x 100g balls Yellow
3 x 100g balls Green
1 x 100g ball Blue
Aran weight yarn
3 x 100g balls Red
Needles:
5/8″ Large Gauge Loom

Notions:
6 – 2 cm () Black Buttons
Tapestry needle
Stitch markers
Stitch Patterns: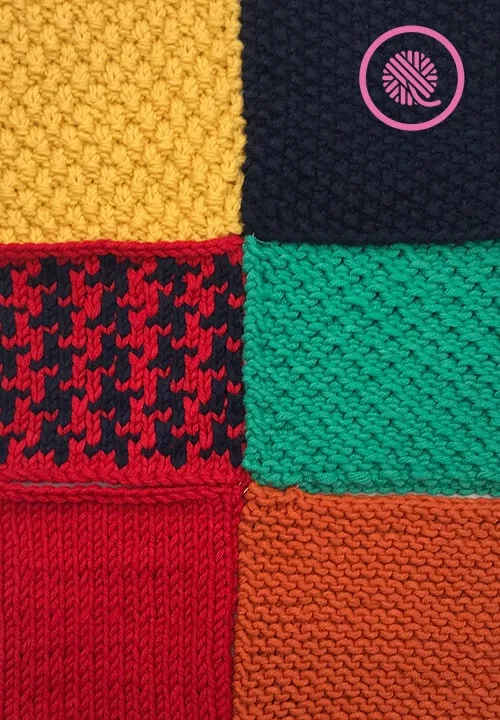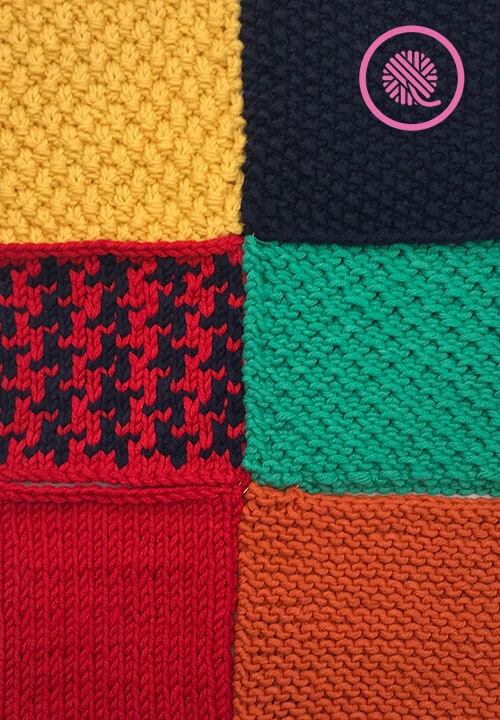 The pattern uses six unique stitch patterns for the patchwork panels. They all use basic stitches like knit, purl, k2tog, k1below and slip stitch.
I did make one substitute in the pattern. The original pattern uses a two color (red and black) jacquard stitch. I prefer the simpler houndstooth stitch pattern for several reasons. First, The jacquard stitch pattern uses a 7 stitch and 7 row repeat. That can be tricky to get the correct multiple if your gauge is not precise. Next, the chart for the jacquard pattern is more complex than the houndstooth. The houndstooth stitch chart is a simple 4 stitch and 4 row repeat. See this blog post for details: Easy Loom Knit Houndstooth.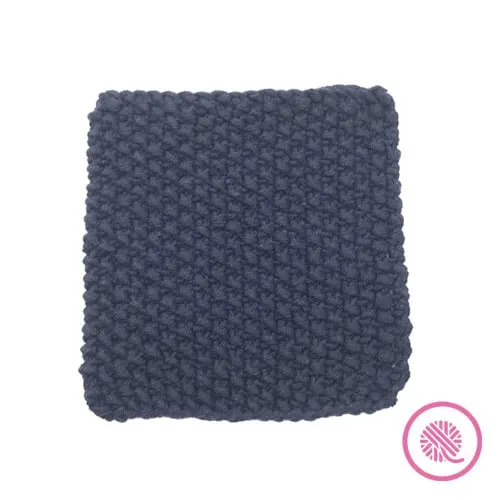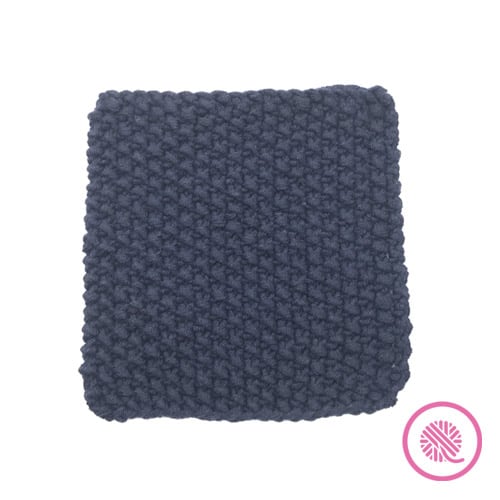 You'll want to follow the pattern diagram (schematic) for the order to knit the panels and the placement of each one.
See the pattern walkthrough video below for more information!
Select videos are available to GoodKnit Kisses YouTube members only. To get exclusive access to GKK VIP-only content, free PDF patterns, weekly Zoom meetup and more, sign in to YouTube and join as a VIP Member today! Find out more about GKK Membership HERE!