The Picot Layette set is a set of loom knit baby patterns that includes a bonnet, booties and lovey. The picot edging adds adds a decorative touch that makes this set special and treasured. This set knits up quickly and is perfect for a baby shower gift. I hope you enjoy it!
The picot edge gives the set a distinctly feminine look, but there are options with each pattern to omit the picots for a more gender-neutral appearance.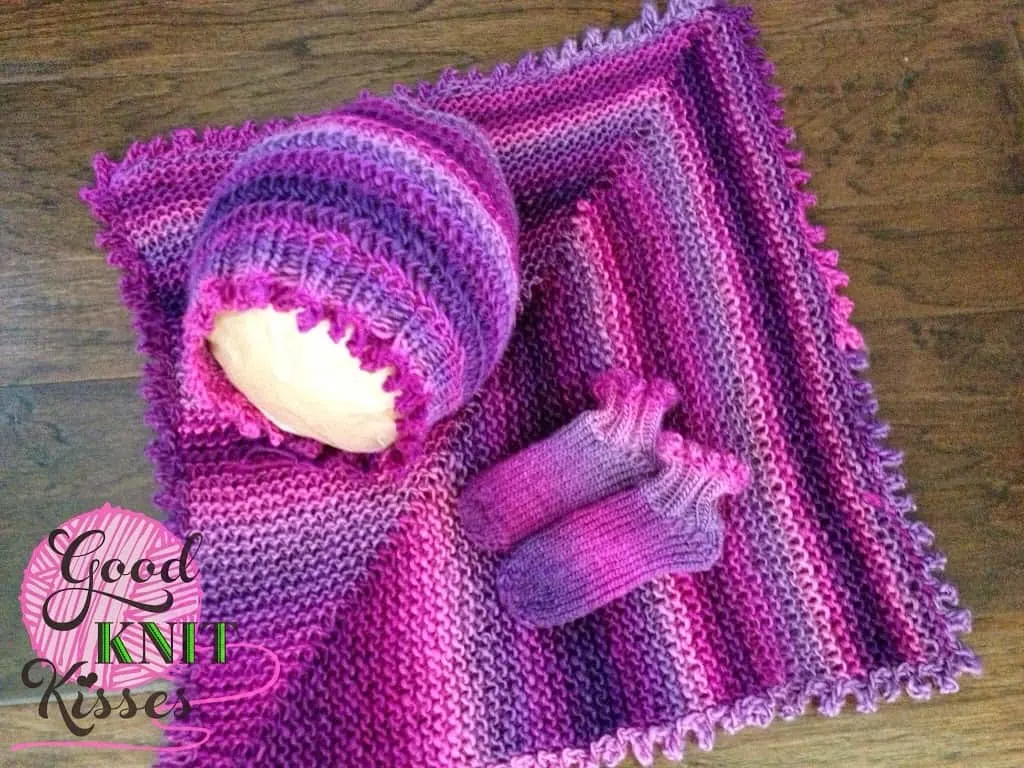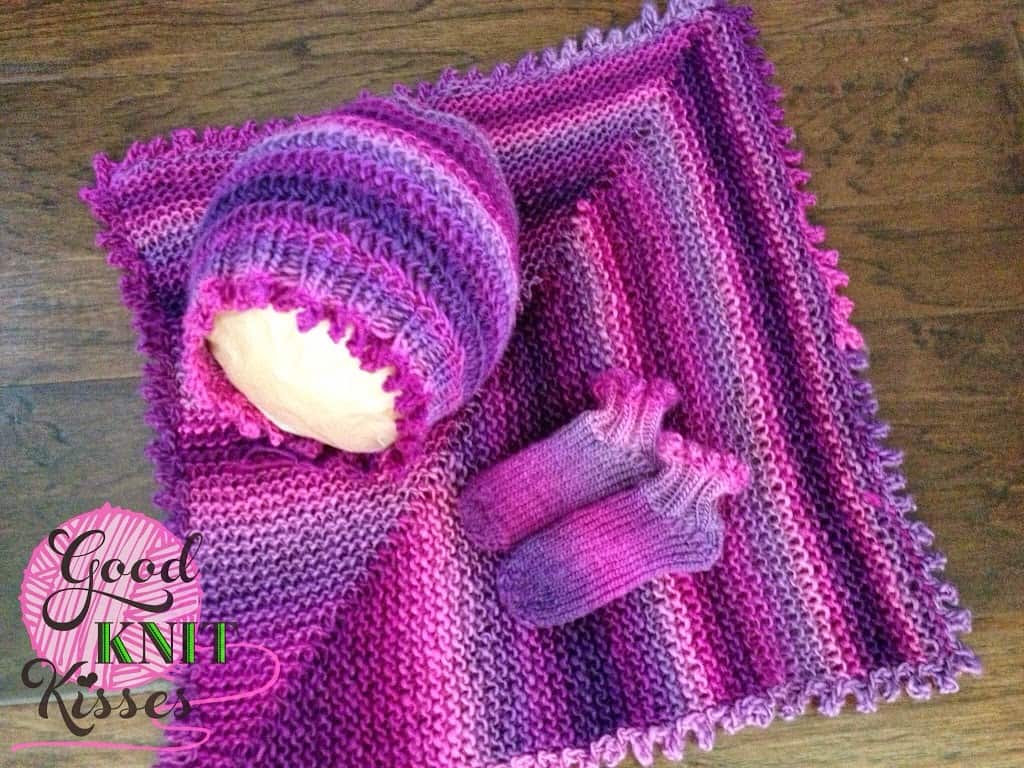 These patterns are written out in separate blog posts with technique videos to help you create each part of the set. There are no full video loom alongs at this point. However, I challenge you to stretch yourself if you find you rely on full loom along videos too much. The technique videos help demonstrate each skill listed in the patterns. This blog is a quick reference to all of the patterns in the layette set. Click on the links below to get the full pattern for each part of the Picot Layette Set.
The Picot Layette Set was designed especially for the new Sock Loom 2 from Authentic Knitting Board (KB Looms) I was privileged to get an advance preview of the loom from KB. I got so excited about it that I created these three new patterns before I knew it!
Pattern links are listed below for each part of the set. The set pictured was loom knit using Red Heart Boutique Unforgettable yarn in color Petunia. Enjoy!
---
This lovely baby bonnet is loom knit as a flat panel with a drawstring cast on to cinch the back of the bonnet closed. The picot edge is worked as part of the Picot Bind Off technique.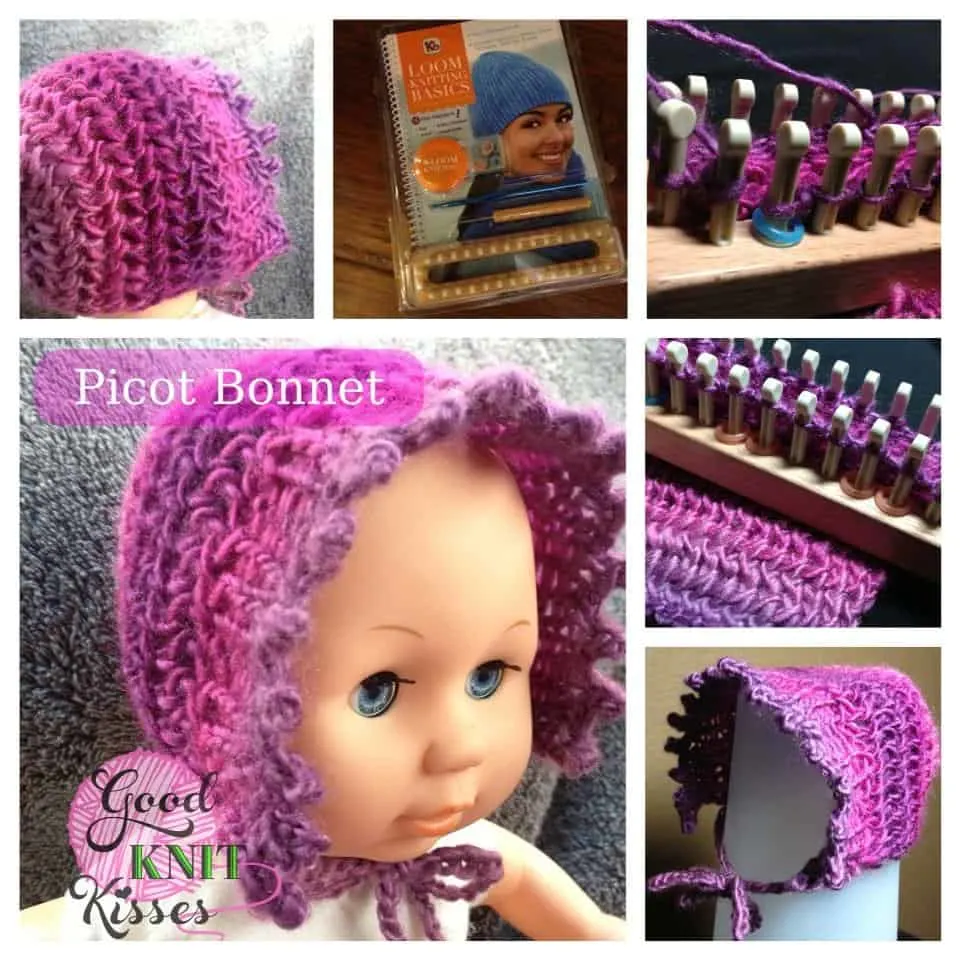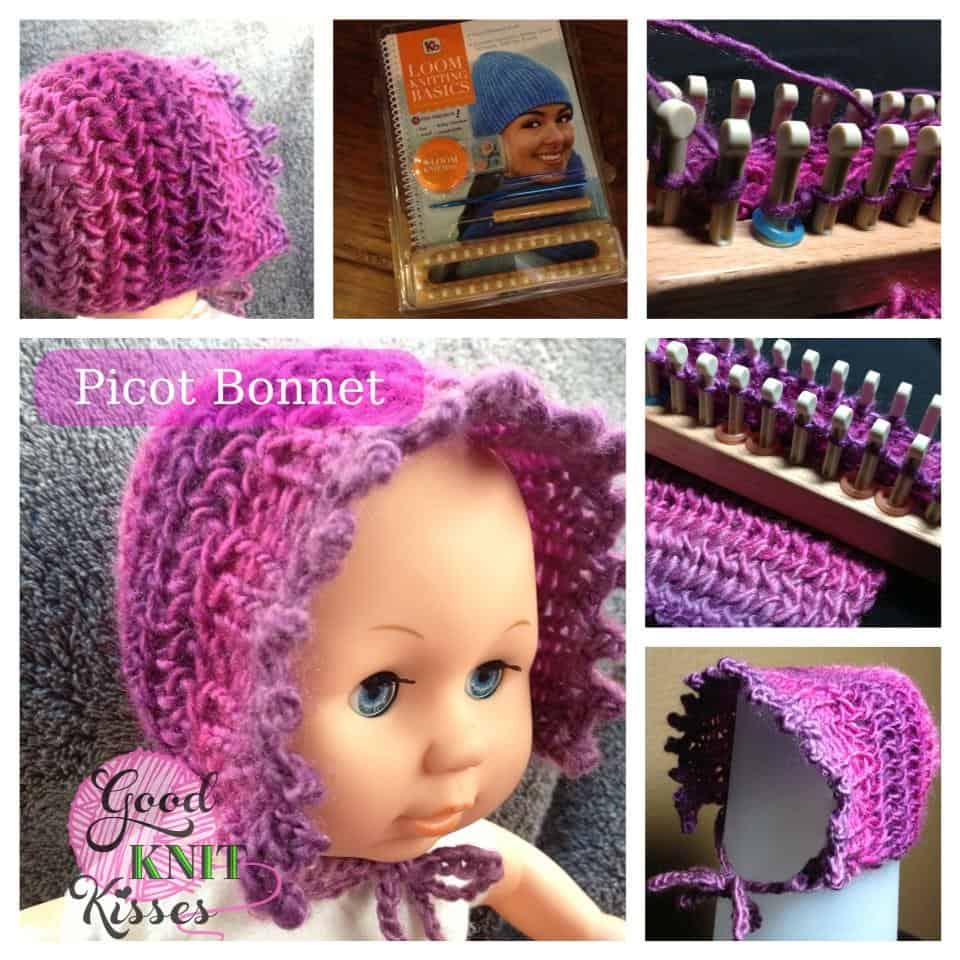 ---
These baby booties feature my Picot Cast On, ribbed cuff, short rowed heel and several options for the toe closure.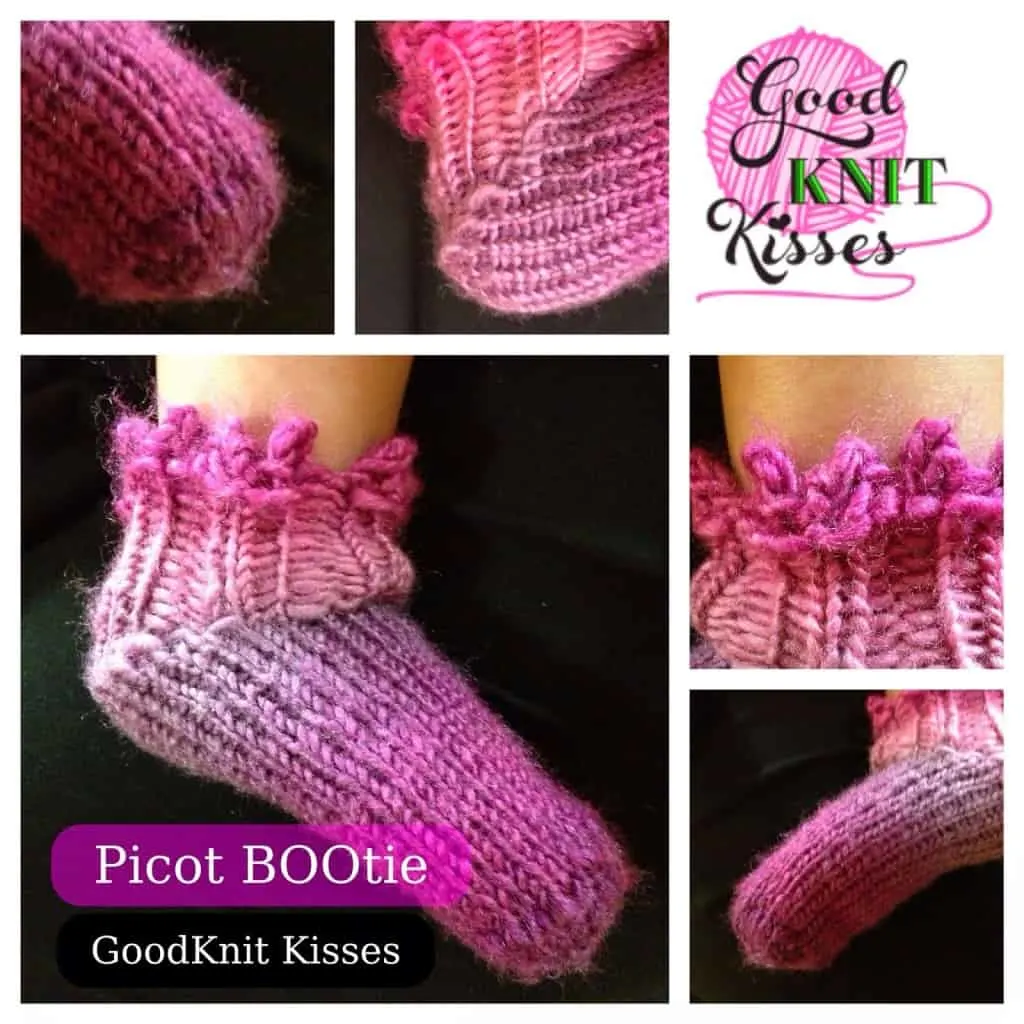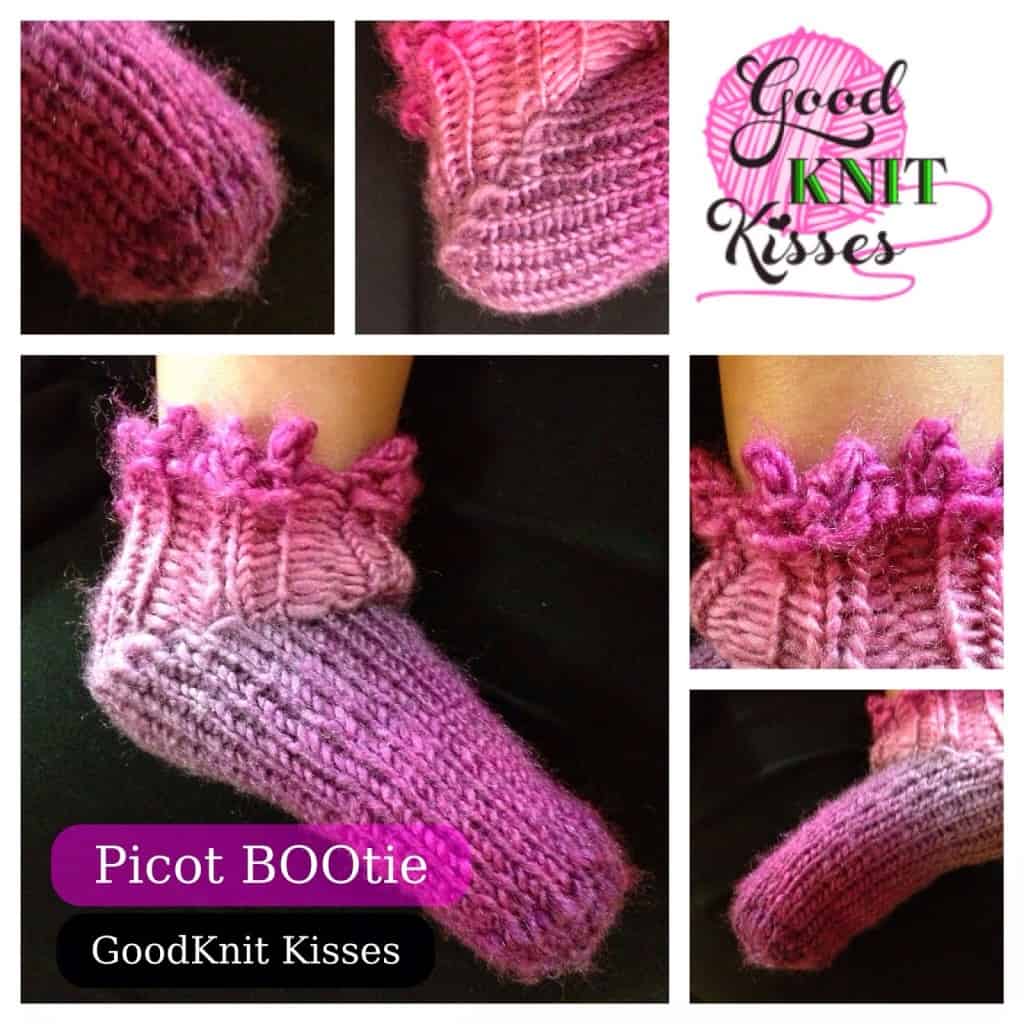 ---
This mitered square lovey was designed in partnership with Charity Windham. We wanted a square with instructions that will work well for you. If you are familiar with Charity's Hexagon baby blanket you will be able to make the mitered square in no time. The video for the Hexagon will help you understand the concept or process of steps.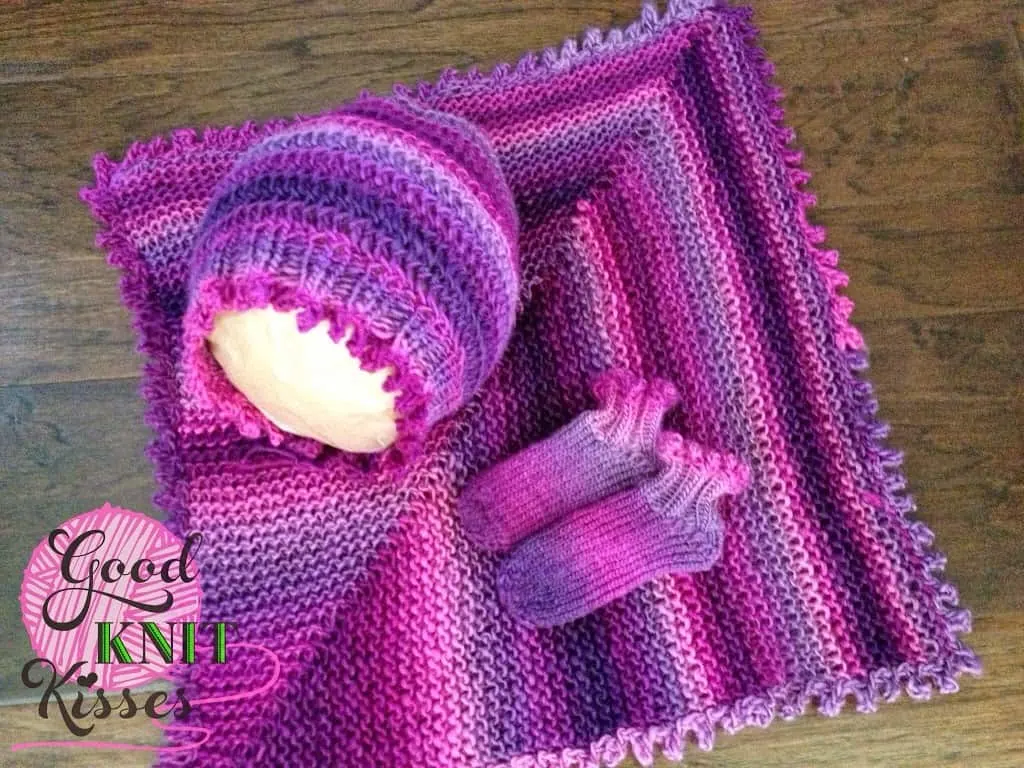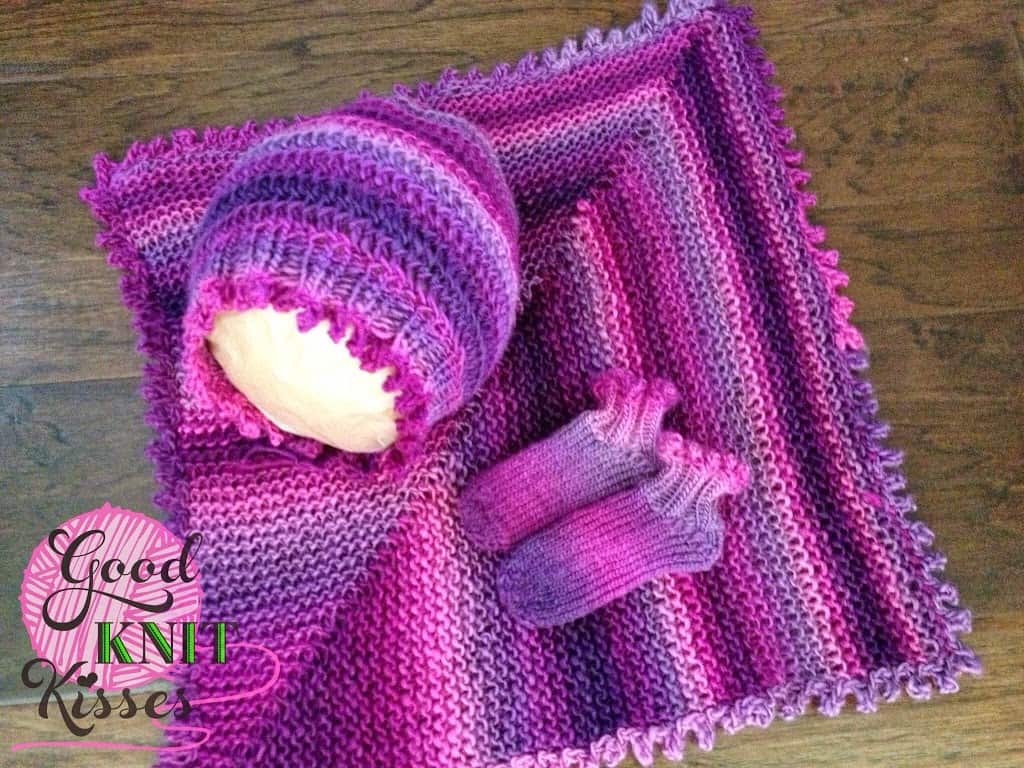 Happy Looming!
Kristen Mangus
(Originally written June 11th, 2013)