Thanks to Premier Yarn for sponsoring today's post and sharing their love of yarn with us!
Premier Everyday Plaid is here!
Premier Yarn's latest yarn to hit the shelves is a game-changer. If you've every tried to recreate those amazing plaid patterns you know it can be tricky. Everyday Plaid is a unique variegated yarn that takes the guesswork out of planned pooling by using consistent color changes. Join me for my exclusive Premier Everyday Plaid unboxing and see for yourself.
Aren't these beautiful? I mean, who doesn't want that poncho. In my interview with Rae Blackledge from Premier last week she talked about the Loch Ness Poncho. A poncho that looks great on everyone and drapes perfectly. We ALL need that!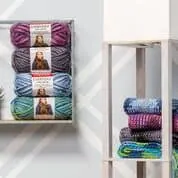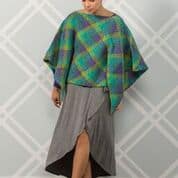 Say it with me… SWEATER WEATHER! This plaid sweater is not only cozy, but it's like wearing a piece of art. I can't image trying to crochet this without color pooling yarn. I think I'd like to meet the crocheter who was able to match these plaids.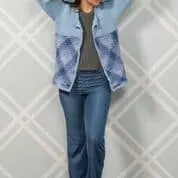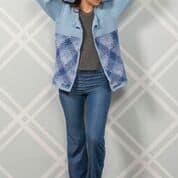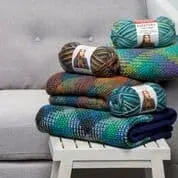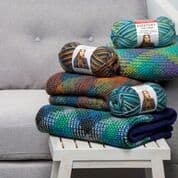 How about that cowl? Perfect plaid. Perfect neckwear. One skein. Yeah, that's my kind of project: quick and easy so I can go enjoy my Pumpkin Spice Latte.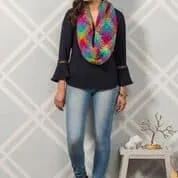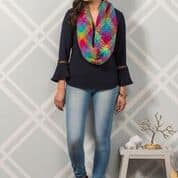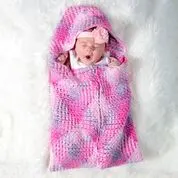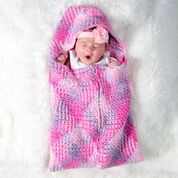 Best of all you can get Premier Everyday Plaid right now with a special discount exclusive to GoodKnit Kisses.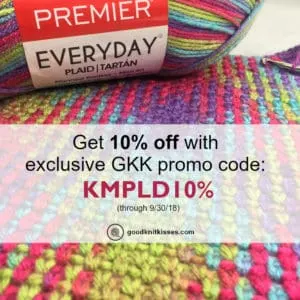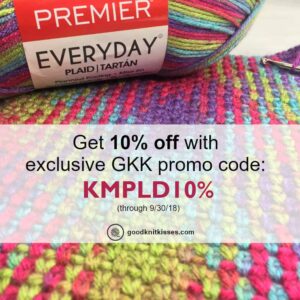 Watch the entire Premier Everyday Plaid Unboxing now!