You guys know sock knitting is not my thing, right? But that doesn't mean I don't want to help all you knitters and loom knitters out there who enjoy it. I salute all of you, sock knitters, who take the time to work the thousands of tiny stitches needed to make a sock. And then you do it all over again to make it's mate. Nobody likes socks that don't fit. (Well, except for a few people who REALLY embraced the slouchy sock trend back in the 80's.) To help you get the perfect fit I've developed the Sock Calculator!
Swatch it!
By entering a few measurements the calculator will tell you the correct number of cast on stitches and help you figure out your short rows for the heel and toe. Make sure you knit your swatch using the same yarn, needles/loom and stitch pattern you plan to use for your sock! For more help check out the article Swatching or Making a Gauge Swatch.
Measure it!
You need one basic measurement to figure out sock making: the widest part of the foot. Typically, this is going to be the ball of your foot. The easiest way to take this measurement is to wrap a flexible measuring tape around your foot. If you don't have one, a non-stretchy piece of yarn, like cotton, works well. Wrap the yarn around your foot and mark it then measure the length with a ruler. NOTE: If you're not able to take exact measurements, that's okay. The following charts provide some average foot measurements that you can use. These are especially useful if you like to make socks for gifts.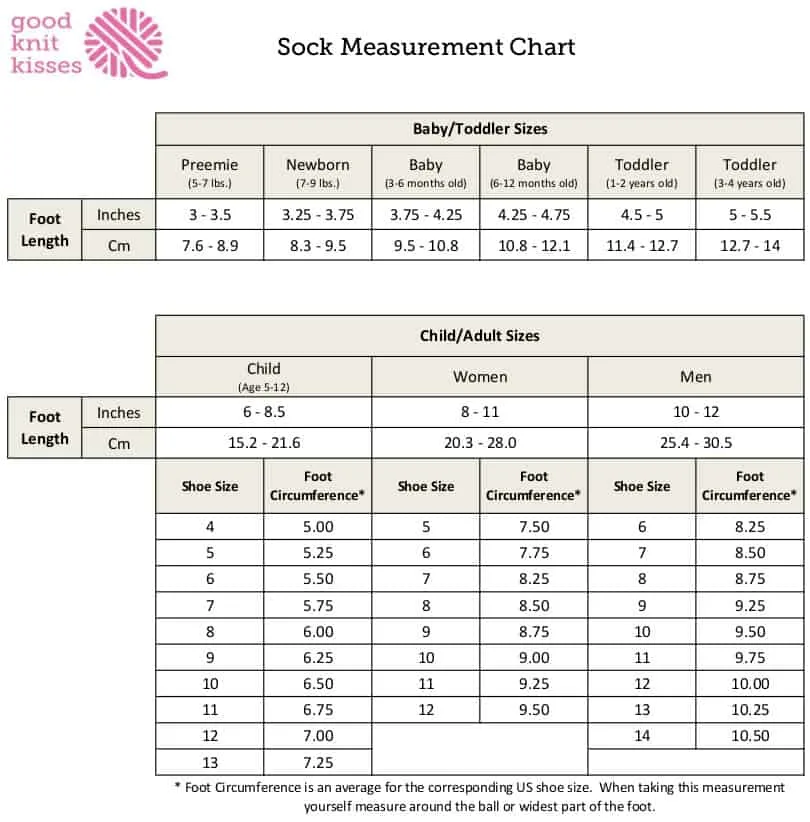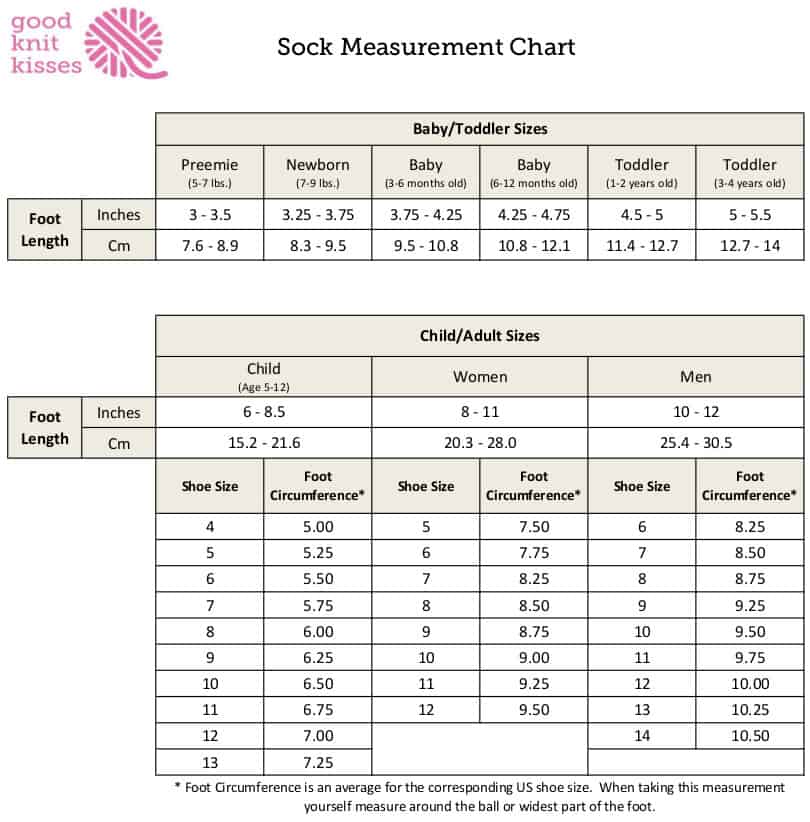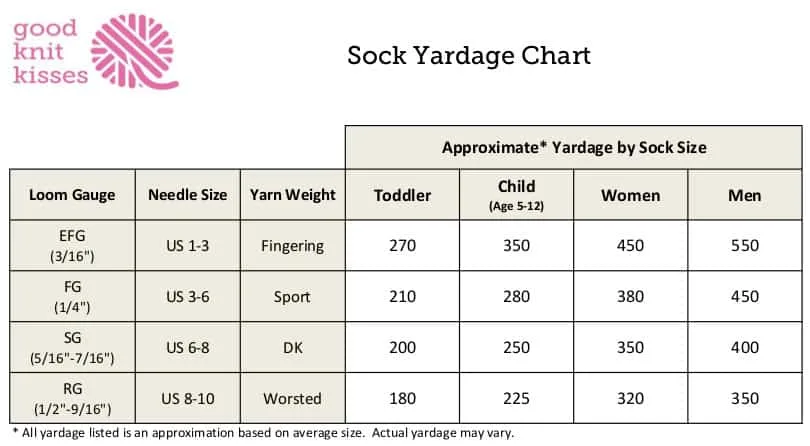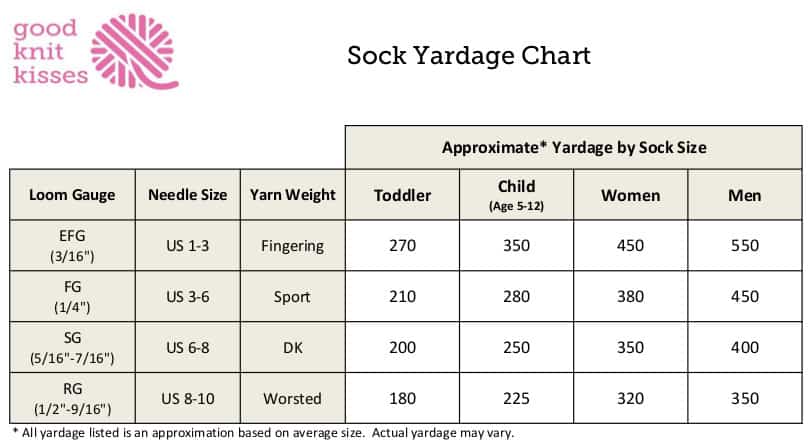 Calculate it using the Sock Calculator!
The sock calculator will give you the number of stitches to cast on, the number of stitches to work for your heel/toe section and even recommend how many stitches to short row on either side of your heel/toe. NOTE: This calculator is designed to give some recommendations based on basic sock construction and assumes you will knit a short-rowed heel and toe.
PIN the Sock Calculator!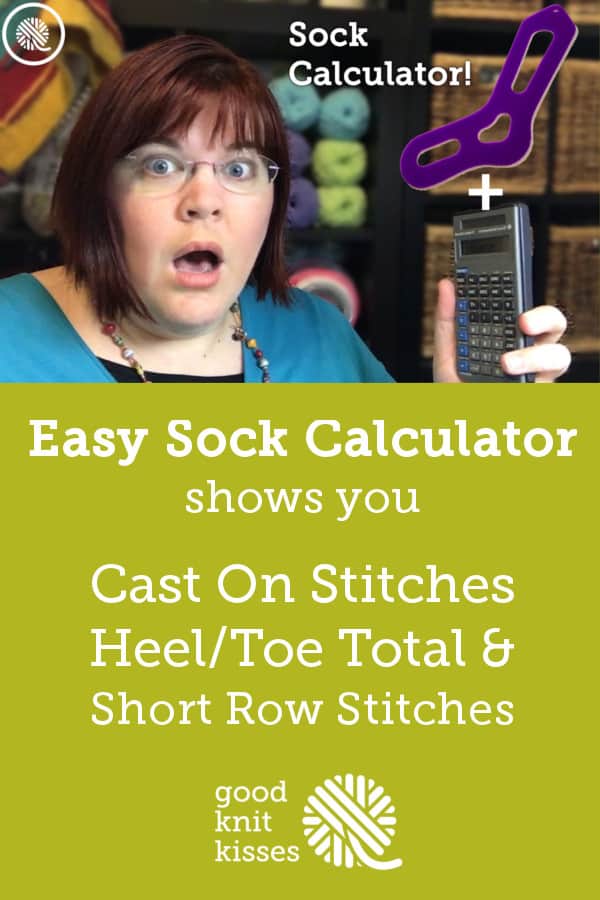 Enjoy your socks!