It's Spring! It's time to shake off the winter blues, crawl out of hibernation and put away the big heavy blanket knitting. Socks are great to work on when the weather warms up. Let me help inspire you to try out that sock loom you bought when it was on sale but have been too intimidated to use. I've got a Sock Loom Basics Book Giveaway just for you.
Details to enter are below, but first I want to tell why socks are the perfect spring and summer project.
They're small! Small projects are easy to tuck into your beach bag beside your sunscreen and towel.
They are easier to loom knit than you think. (Did I mention my tutorial on customizing sock patterns yet?)
There are few things in this world more satisfying than the feel of your own hand knit socks cuddling your toes. Trust me on this!
This page contains affiliate links. When you use these links to purchase recommended products it helps support GKK and costs you nothing extra.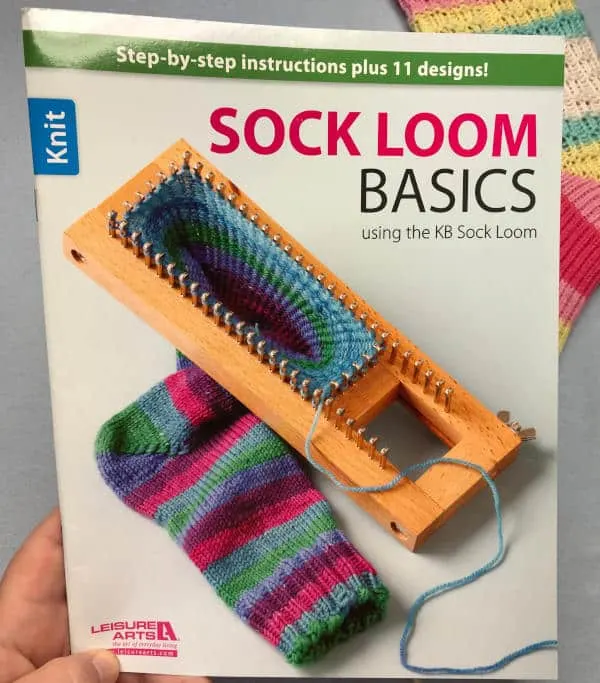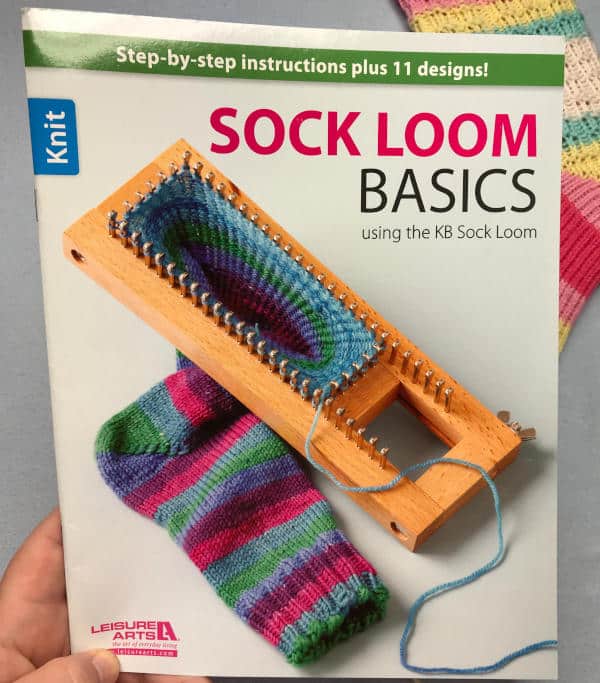 Thanks to Leisure Arts for providing the Sock Loom Basics books for the giveaway!
"Everyone loves hand-knitted socks! And now you can knit custom socks for everyone on your gift list–even if you've never knitted anything before! Fans of the adjustable KB Sock Loom will love this companion book, which provides a handy guide to the loom's basic instructions plus 11 great designs for preemies to adults. It also includes handy tips on how to adjust the sizes to fit a larger or smaller foot. you'll be an expert in no time! The designs feature mock cables, beaded cuffs, several rib patterns, stripes, garter blocks, a toeless pedicure sock, and spiral tube socks and a hat for preemies."

Taken from the book description at leisurearts.com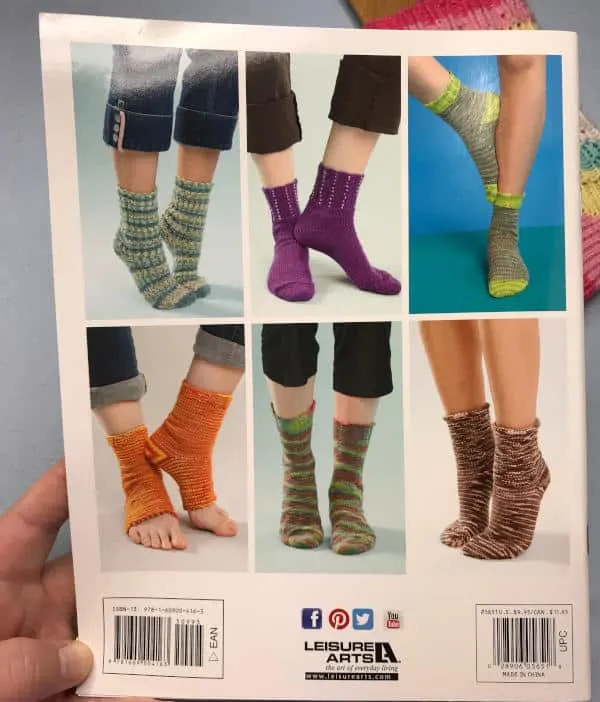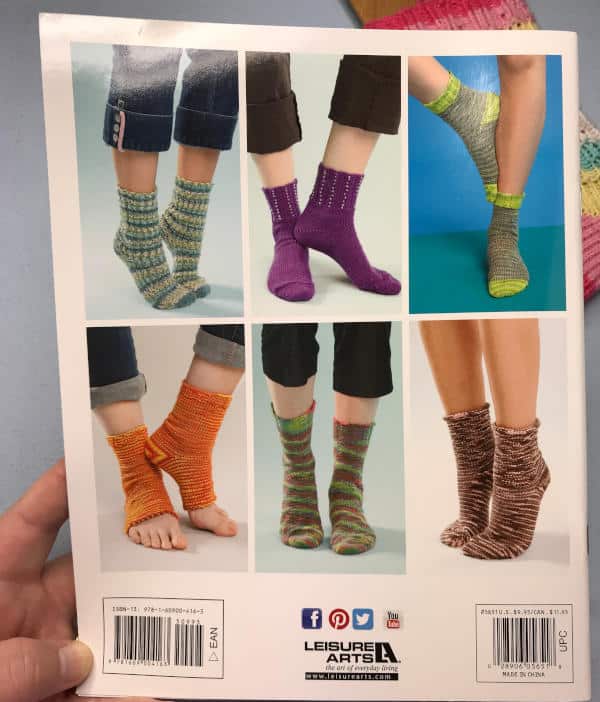 If you saw my recent post on How to Loom Knit Socks That Fit you saw me adapt the Horizontal Rib Tippy Toes pattern to use a different loom and yarn. That's the beauty of socks, you can take a single pattern and adjust it to give you a perfect fit. I know you're going to love the patterns in the book as much as I do.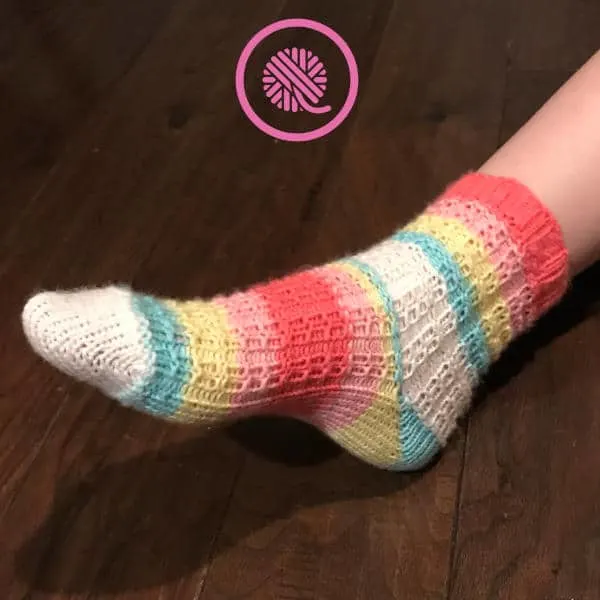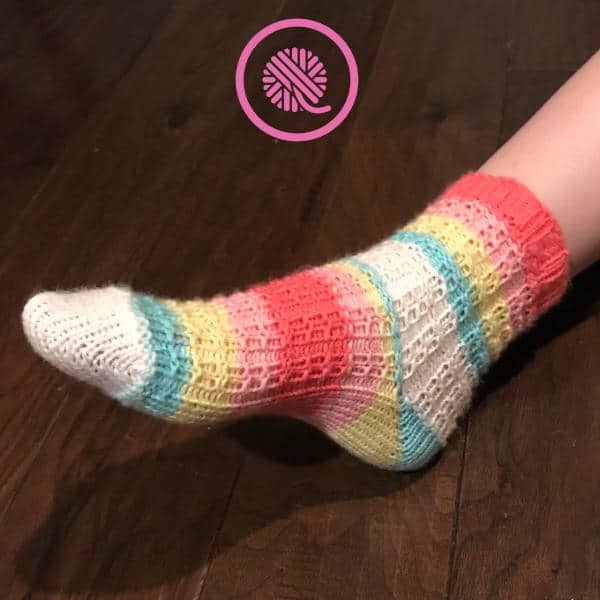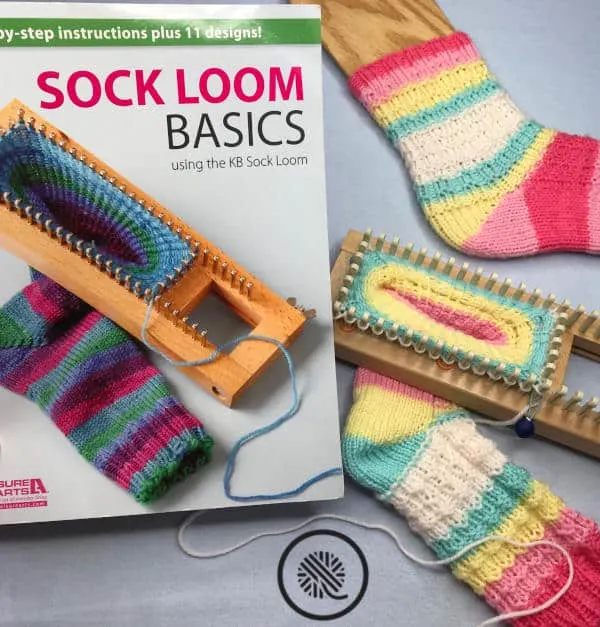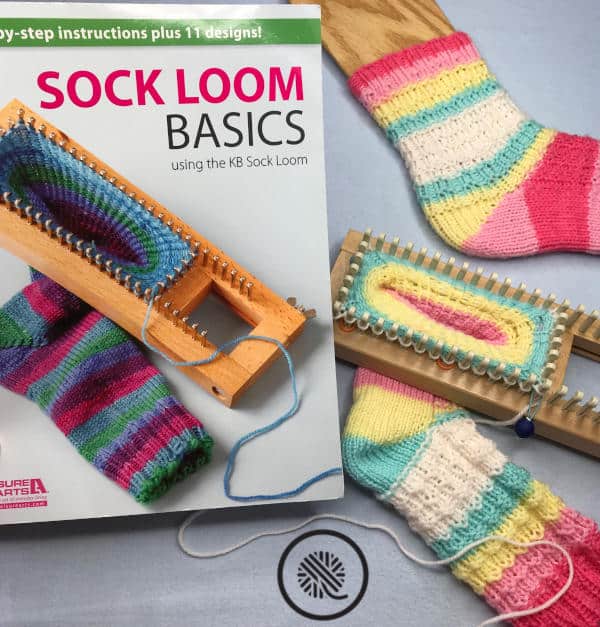 Enter the Sock Loom Basics Book Giveaway Below!
Who can enter? Anyone 18 years and older in any country.
When can I enter? May 6, 2019 12:00 am – May 16, 2019, 11:59 pm
How can I enter? Use the raffle widget below. Each entrant has 3 possible entries.
How many winners will you choose? There will be two (2) randomly chosen winners from all valid entries.
What can I win? Each winner will receive one (1) print copy of the Sock Loom Basics book.
How will I know if I won? Winners will be announced here on the blog on Friday, May 17th
I love reading legalease. Can I see all the terms and conditions? Of course you can. Click here.
a Rafflecopter giveaway