Stitchflix Lookbook Season 2 |Yarnspirations
If you think Stitchflixing is just about sitting around watching movies you've missed the most important part! If you're like me you have no shortage of WIPs laying around your house. All over your house, right? Movie night is the perfect time to make some good progress on that blanket. The Stitchflix Lookbook Season 2 showcases patterns to knit and crochet while you binge watch your favorite show.
Big projects are ideal for Stitchflixing so this Lookbook features many blankets! Easy, repetitive patterns make the best ones to work on while you're watching a movie. Steer clear of the lace wrap with the 60 row repeat that follows a chart. The Zigzag Blanket shown above has a simple repeat that is easy to memorize so you'll be able to just keep knitting while you watch. The Hexagon crochet blanket shown below involves making a bunch of small hexagons that are later joined.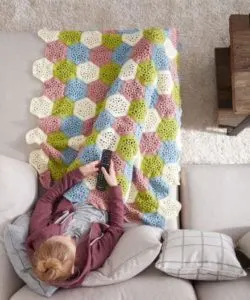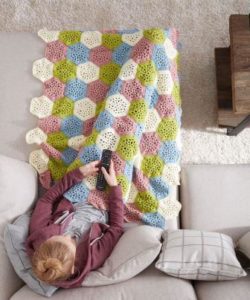 Family movie night can also be family craft night! These knit and crochet blankets are made in large squares that use beginner techniques. Everyone in the family can work on a square. What a great family project. And think about how quickly you'll end up with a new blanket for your couch. Nice!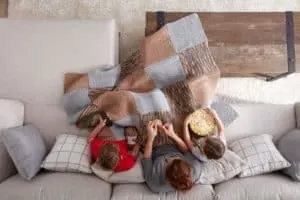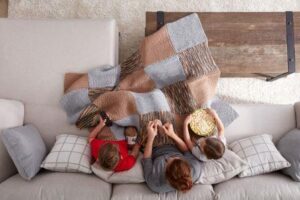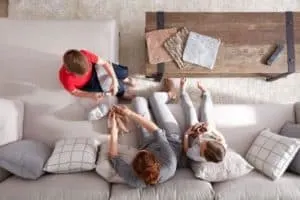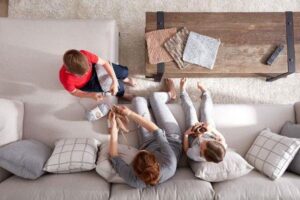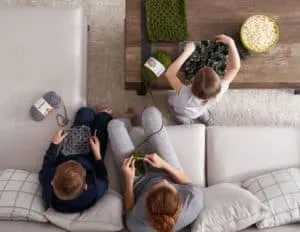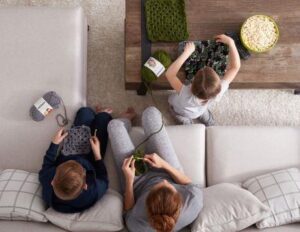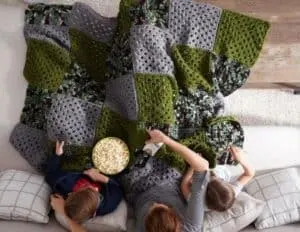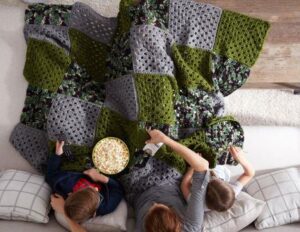 If you're ready to try your first sweater, Yarnspirations has two easy patterns to help you on your way. You can spend the Fall Stitchflixing these beauties and then wear them all winter long. The Crochet Cardigan is available in adult and child sizes. The Stitch Please! Knit Pullover is a basic knit pullover that you can customize with stripes, text or even mix and match your favorite colors for a colorblock sweater.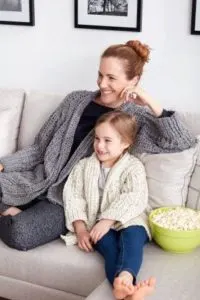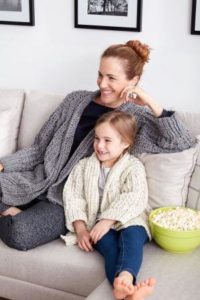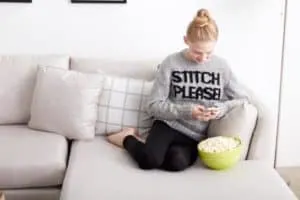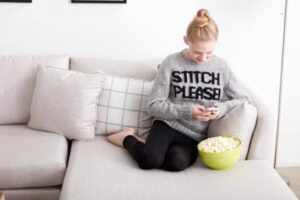 If you need a recap, Season 1 is still available at Yarnspirations.com.