We all love the Ten Stitch Pattern Blanket from Frankie Brown. Whether you are knitting it on needles or working it up on your loom (Get the NEW Loom Knit Ten Stitch Blanket pattern here!) it's a favorite project for many of us. But it can be tricky to predict what size it will end up especially if you want to include a specific design. With that in mind the GoodKnit Kisses math fairy is back with another treat for you. I've put together a Ten Stitch Calculator to help you plan your blanket project.
With a couple measurements from your swatch this two-way calculator can tell you how many rounds* to knit to reach the size you want or you can tell it how many rounds you want to knit and it will give you the finished size. This just the tool you need so you can design just the right layout for your blanket.
*NOTE: This is the number of rounds you need to ADD TO your swatch to complete the blanket. A round is 4 sides and 4 corners.
Ten Stitch Swatch
Calculating the size of a ten stitch blanket is a little different than figuring out the size of a standard blanket. Because of that I'm using a special swatch. Don't worry! Once you've measured the swatch just put it back on your loom or needles and continue your blanket.
Knit the swatch using the yarn and loom or knitting needles you plan to use for your blanket. Follow the swatch guides below. Blue sections show straight knitting and Red sections are short-rowed corners. #1 is your beginning section of garter ridges. You are done with swatch when you finish the last row of Section 8.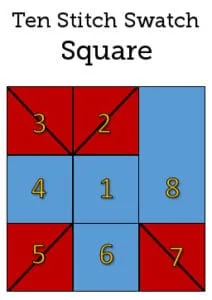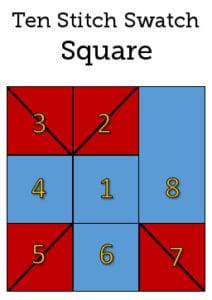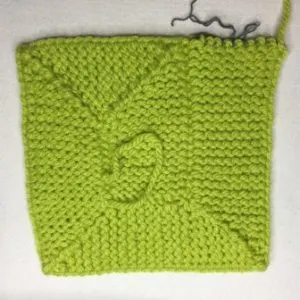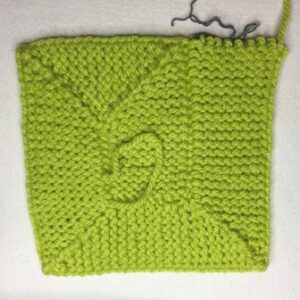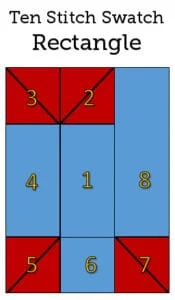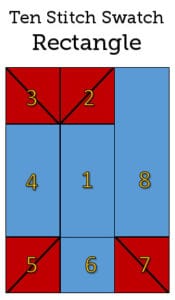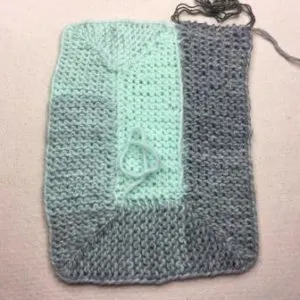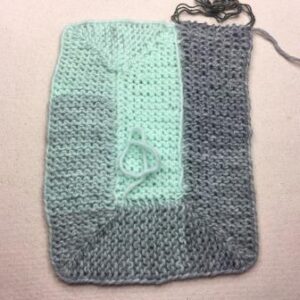 To measure your swatch:
Needle knitters – Lay swatch flat on a table and use a tape measure to get the exact width. Use the calculator and continue knitting.
Loom knitters – Transfer your stitches to a stitch holder or scrap piece of yarn. Once they are off the loom lay the swatch flat on a table and measure the exact width.
After you've used the calculator put the 10 live stitches back onto your loom. Now you can continue your blanket by starting the next corner.
PIN IT!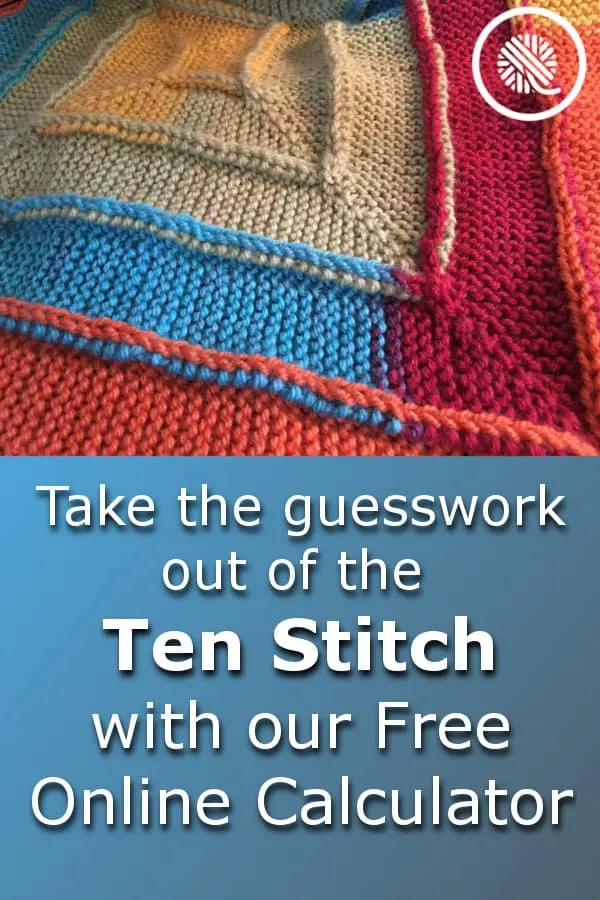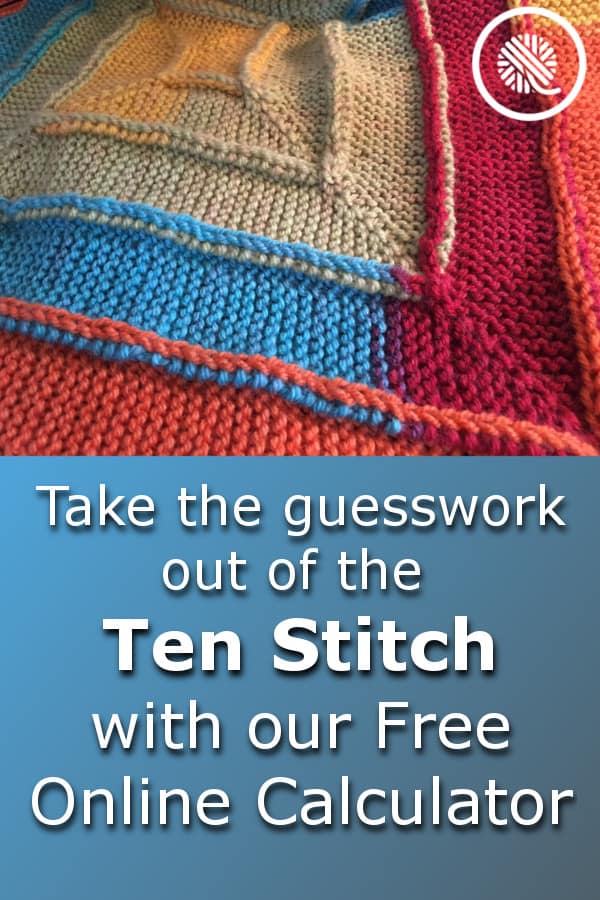 Square Ten Stitch Calculator:
Rectangular Ten Stitch Calculator:
Watch the video below to see how they work!

Ten Stitch Blanket Yardage Calculator
The most asked question once you figure out the Ten Stitch Pattern is, "How much yarn will I need for a blanket?" Now I've got a tool to help you figure that out.
Here's the video that walks you through how to use the yardage calculator.
I hope you all get a lot of use out of these calculators!