Inside: Blanket Sizes Chart with 12 standard sizes plus my Cast On and Row Count Calculators to help you plan your next blanket project.
I'm always asked, "How big should I make a …"
"… couch throw?"
"… baby blanket?"
"… full size blanket?"
I compiled the Blanket Sizes Chart as a guide to average measurements for blankets and afghans. This is just a guide so a 10″ by 10″ lovey is not the only size you could make. If you like a little extra for baby to grasp a 12″ x 12″ lovey will also work.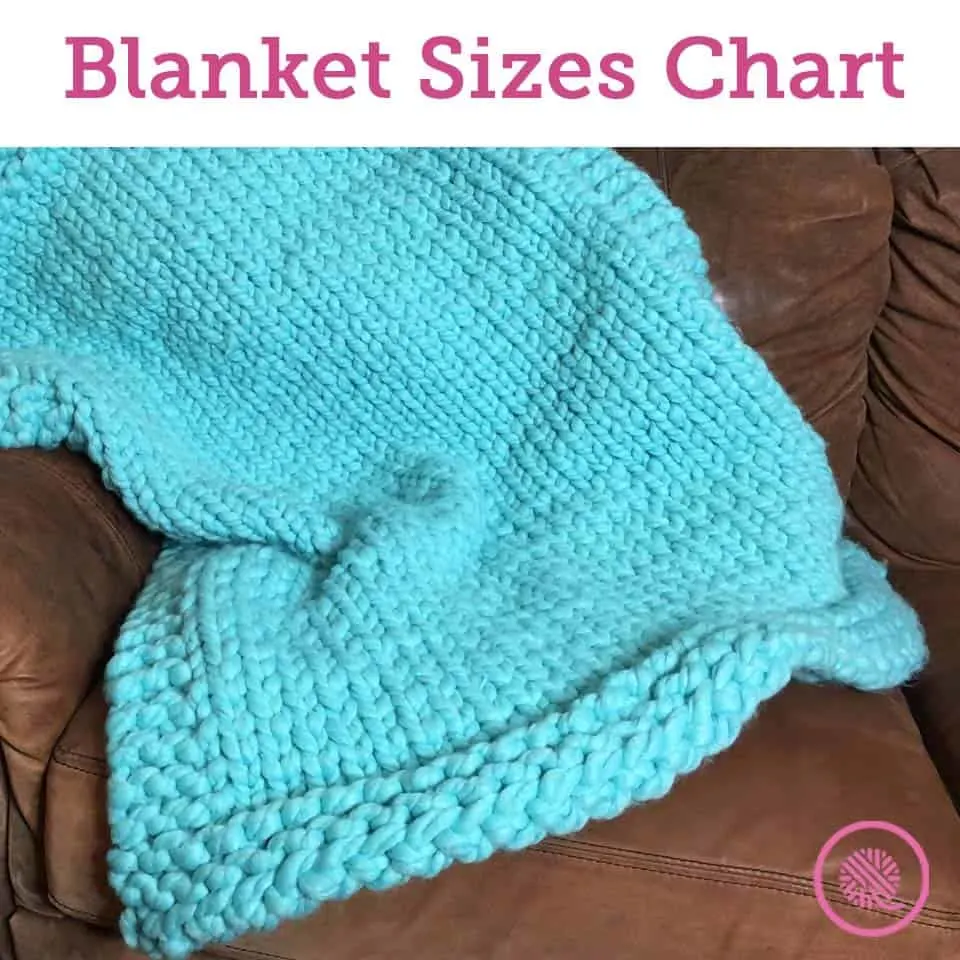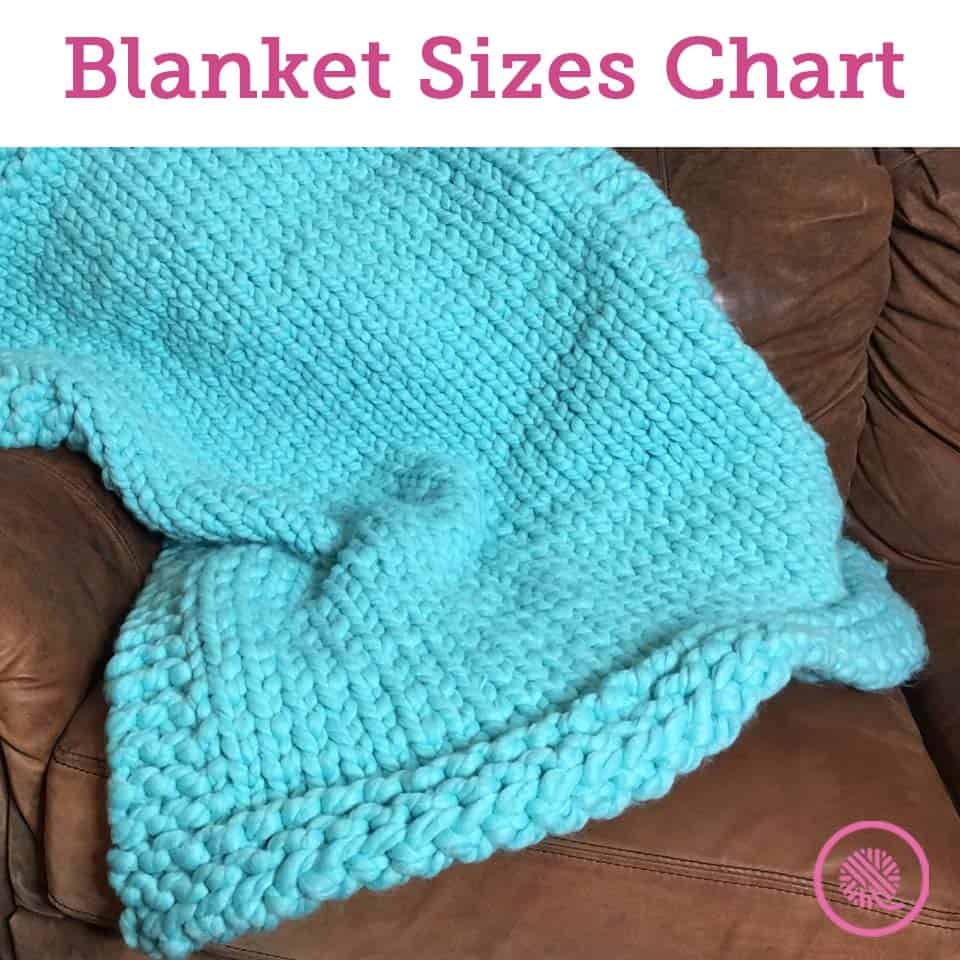 Knit a gauge swatch. This is typically a roughly 6″ x 6″ square in the main stitch pattern you plan to use for your blanket. (If you're using multiple stitch patterns in the same blanket you would typically use stockinette stitch for the swatch.)
To measure you gauge you will need a ruler. Lay the ruler on top of your finished swatch and count the number of stitches within 4 inches (10 cm). If your swatch is small you can measure a smaller area (2 or 3 inches wide)
Cast-On Calculator:
Using your gauge swatch and a few measurements you can easily calculate how many stitches to cast on for your blanket.
Row Count Calculator:
Now that you know how many stitches to cast on, you may want to know how many rows it will take to finish your blanket. This calculation is not essential since you can just measure as you work and knit the desired number of inches. However, there are times when an exact row count is necessary. If you are knitting a blanket in panels you want the panel to have the same row count so they can be seamed together evenly.
For more detailed information about knitting a gauge swatch and to calculate the yardage needed to make a specific size blanket check out the Free Interactive Knitting Calculators blog post.
PIN IT!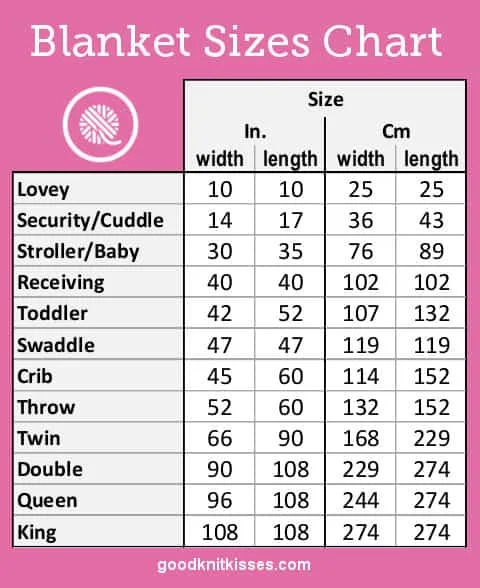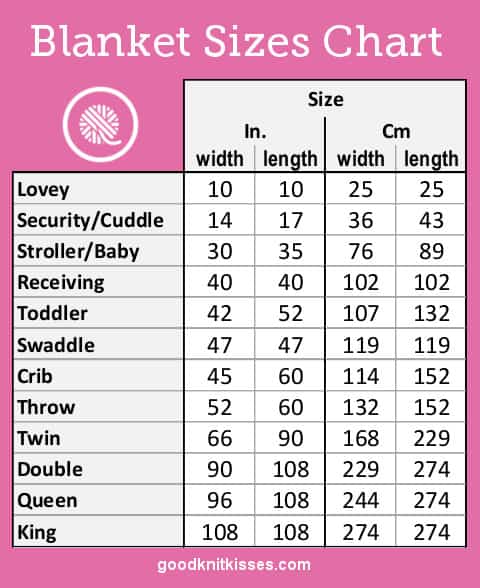 I hope this chart and the calculators help you as get started on your blanket project!