Inside: Sock Sizes Chart with average foot length and circumference measurements for babies to adults.
Sometimes we need math when we knit or crochet.
This is especially true when making socks. We all want to make socks that fit properly!
Use the Sock Sizes Chart below to get average foot measurements for the size you plan to make. The chart includes measurements for Preemie, Newborn, Baby (3-6 months & 6-12 months), Toddler (1-2 yrs. & 3-4 yrs.), Child (5-12 yrs.), Women & Men.
PIN IT!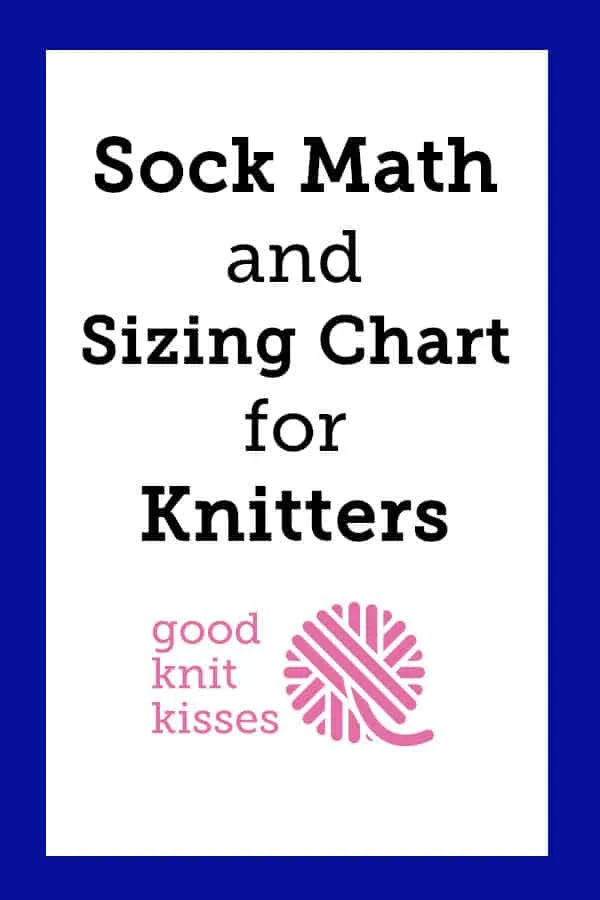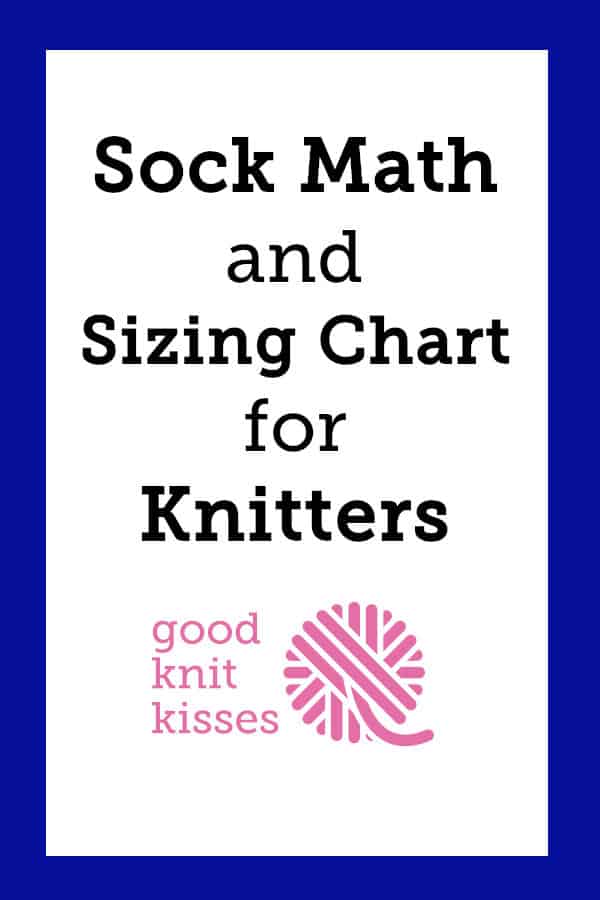 Before you get started you'll want to knit up a swatch using the loom/needles with the yarn you want to use in the main stitch pattern of the sock. Knit at least a 4″ x 4″ swatch.
Once you have your swatch done, you can follow the detailed explanation of the math below or use our Interactive Sock Calculator and we'll crunch the numbers for you!
Sock Math for Knitters:
1. Measure around ball of your foot (at widest part near toes) with foot resting on it's weight or get that number from the Sock Sizes Chart below.
2. Multiply the measurement you took in Step 1 by your stitch gauge (# of stitches in 1″). (Gauge is determined by measuring a swatch made with intended yarn and tools).
3. Multiply this number by .90. This step subtracts 10% to create negative ease. Negative ease is what allows the sock the stretch over your foot giving a fitted sock.
4. Round the result from Step 3 to the nearest even whole number. The result is the number of stitches to cast on.
Example for size 12 women's feet:
1. Measurement of ball of foot: 9.5″
2. Ball of foot times stitch gauge: 9.5″ x 7 = 66.5
3. Result from #2 with negative ease adjustment: 66.5 x .90 = 59.85
4. Round stitches to nearest EVEN whole number: 60 stitches cast on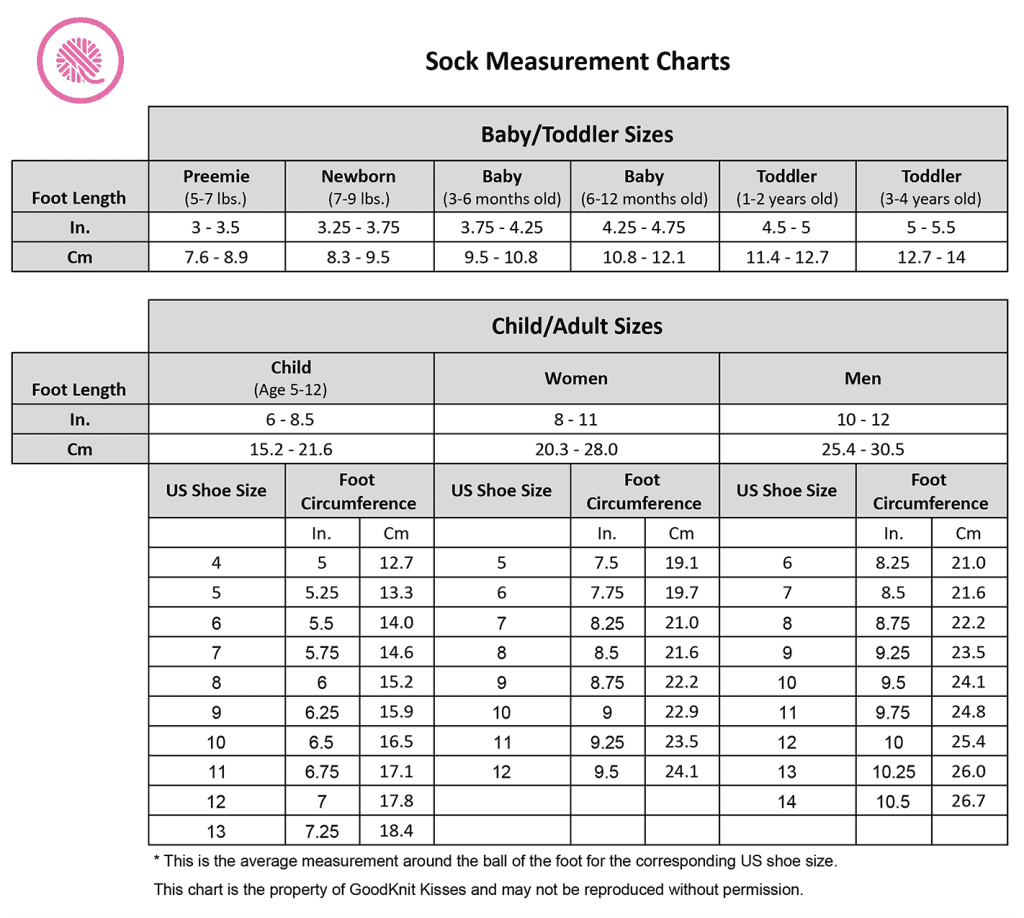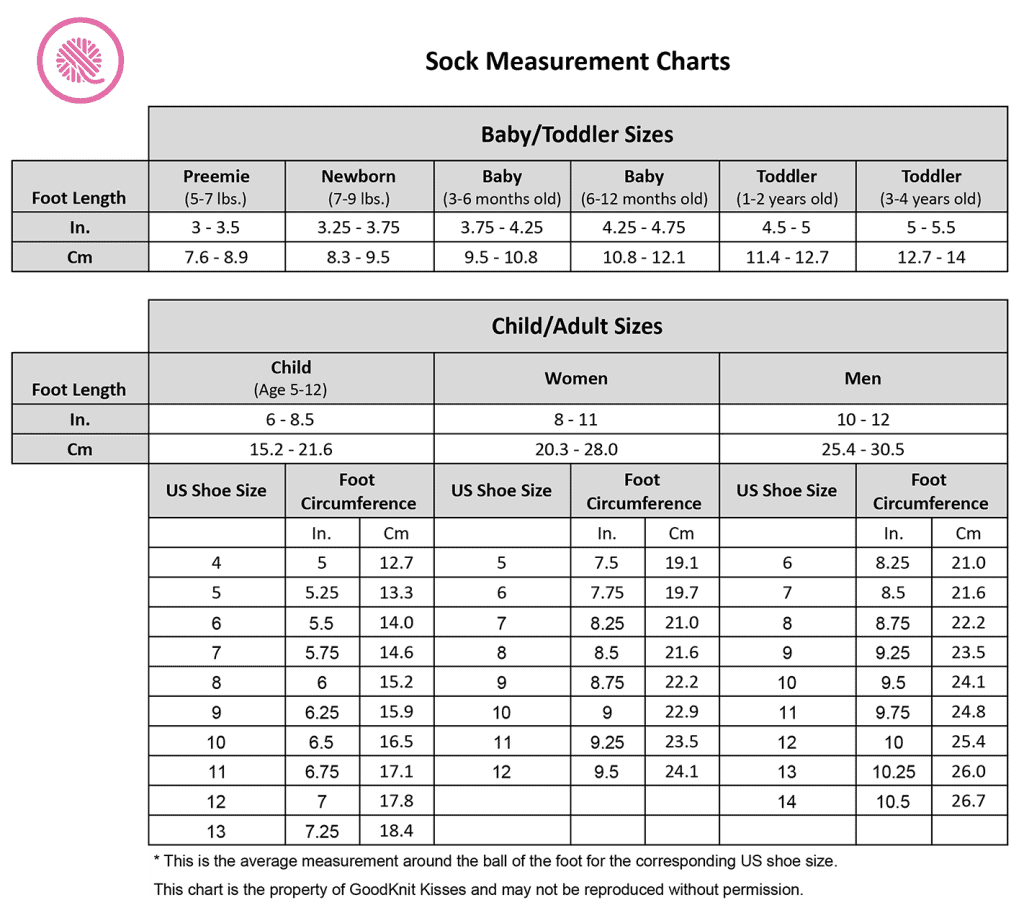 If you're loom knitting your socks you won't want to miss out on my video tutorial on How to Loom Knit Socks that FIT!