I'm excited to show you three amazing craft kits from Mary Maxim. Each kit is for a different craft so there's something for everyone today. But don't work they all include yarn, because our love of yarn crafts is what draws us together. Be sure to scroll down to the bottom of the page to see the full Craft Kit Unboxing Video from the GoodKnit Kisses Facebook live broadcast. I show you materials included in each kit and the finished projects. And let me tell you they are gorgeous!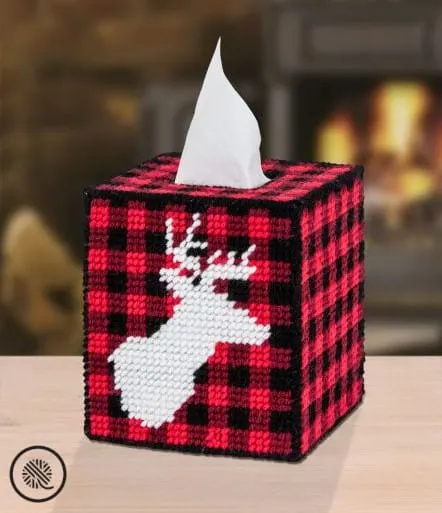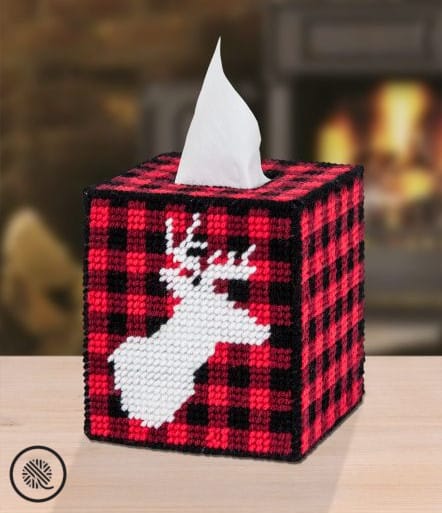 There's something iconic about the red and black buffalo check pattern, isn't there? It makes me think of chilly evenings and a crackling wood fire. No matter where you live you can bring that cozy log cabin feel into your home with this Stag Head Tissue Box Cover Plastic Canvas Kit.
Plastic canvas kits are so easy that you can finish it on your own or work on it with your kids while teaching them the joy of crafting. This kit includes 7 mesh plastic canvas, acrylic yarn and the easy-to-follow pattern. It makes one tissue box cover to fit a boutique (square) box of tissues.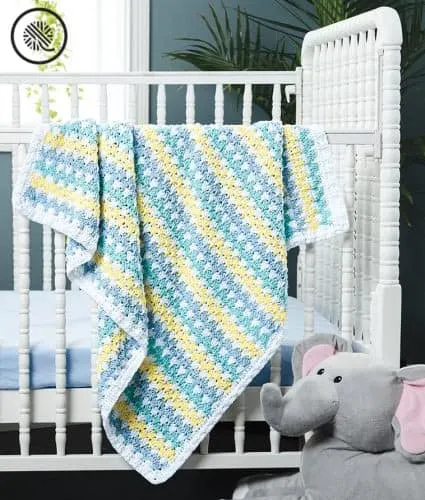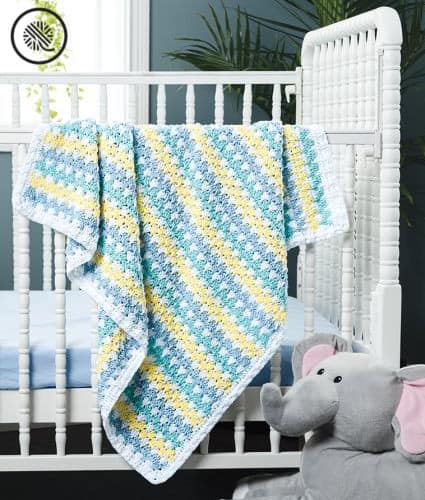 I love the colorful stripes in the Side to Side Baby Blanket Crochet Kit. This is the baby blanket you'll want to adapt to a full size afghan. The beautiful stitch pattern creates floating hearts in between the stripes. It is absolutely gorgeous and adds to the wow factor of this baby blanket.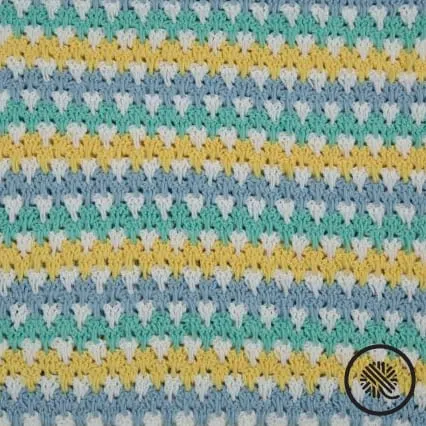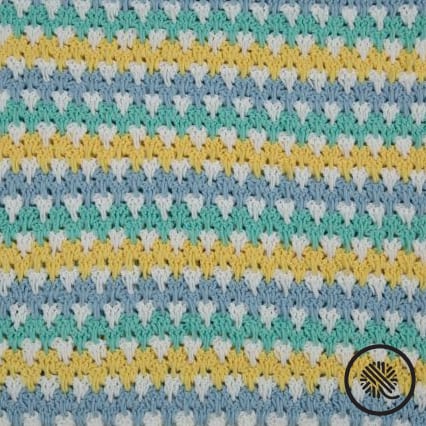 This kit features Mary Maxim's newest yarn line "Oh My". It falls into the category of ridiculously soft and squishy! We all love yarn like that! It's a single ply polyester yarn that comes in 16 beautiful colors.
The Side to Side Blanket Kit shown above is a beautiful classic color combination. But the best part about the kit? You can PERSONALIZE YOUR COLORS! When you order this kit you get to choose the 4 colors of yarn for your kit. This makes it perfect for matching nursery decor. I love that!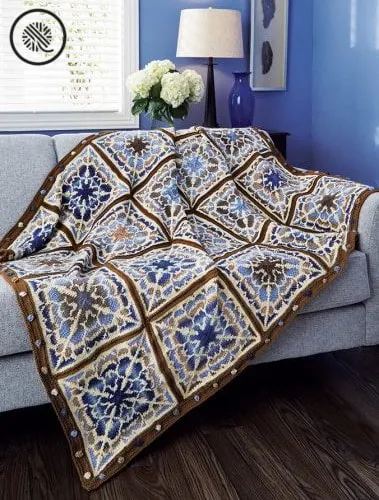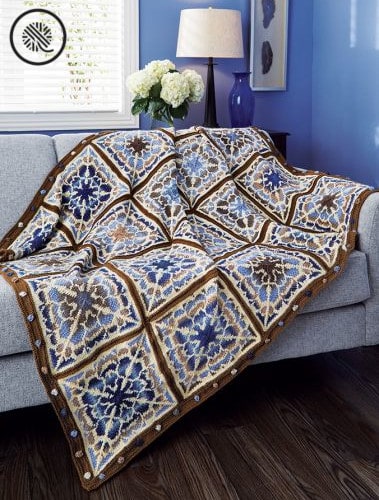 If you're like me you're constantly amazed at the stunning mandala blankets that crocheters are able to do. Starting at the center and working around in an ever-growing kaleidoscope of color and texture they can create works of art. Finally, knitters can join in the fun with Flowering Mandala Afghan.
This pattern designed by Billie Birchfield was the Grand Prize Winner of Mary Maxim's annual design contest. And with good reason! Each square is knit using the fair isle technique to mimic the rounds of color in a traditional mandala pattern. I call it pure genius!
Thanks to Mary Maxim for providing the kits for the unboxing and live giveaway. Also for sponsoring this blog post. If you're interested in these kits, be sure to visit marymaxim.com and use my GoodKnit Kisses coupon code to save 20% on your order.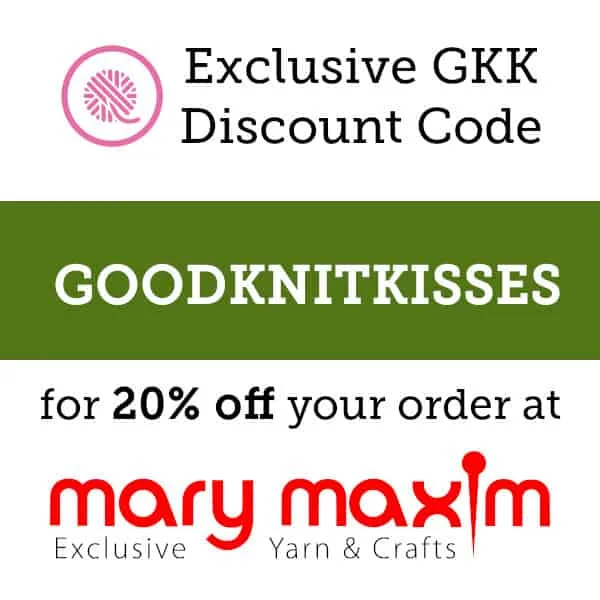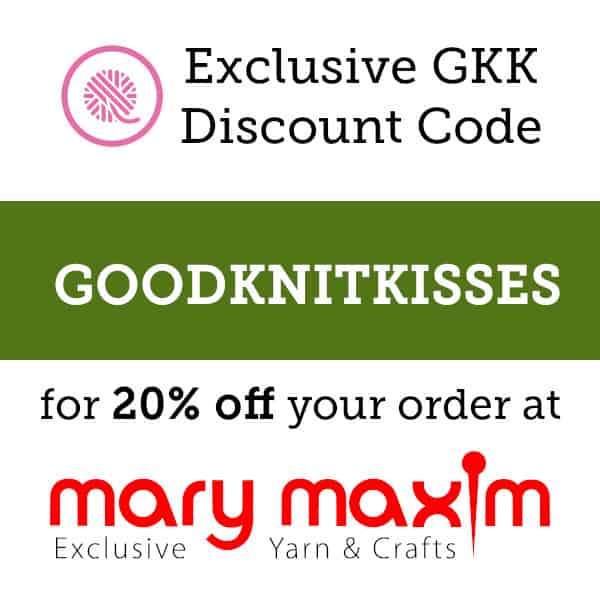 ---
Watch the full Craft Kit Unboxing Video!