Easy planned pooling? Can't be done. If you ever tried to create a perfect plaid with a variegated yarn you know it's tricky. One skein will pool beautifully, but when you switch colors it won't work. There's no yarn that can give you consistent results… until now. You know I've been chatting up Premier Yarn's Everyday Plaid lately. And with good reason!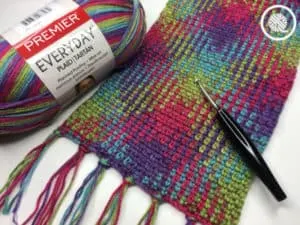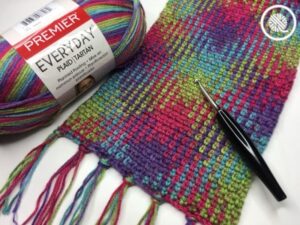 The talented designers at Premier created 13 beautiful new patterns all designed with beautiful plaids. The Plaid Fringe Scarf is the perfect pattern to test the waters when it comes to planned pooling. The scarf works across one color repeat. That means you use each of the four colors in the yarn one time in each row.
This pattern walks you through the process of how to align the colors to get your plaid started. That is, by far, the biggest challenge. Once you've got your first few rows done you'll be amazed at how easy planned pooling can be. Be sure to follow the tips on keeping your gauge consistent.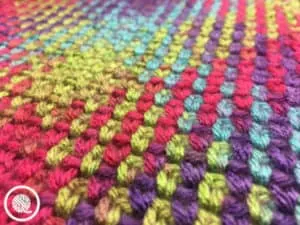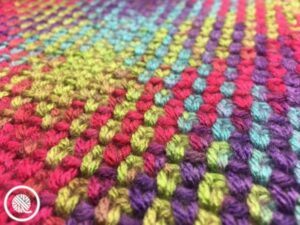 My personal tip is to keep a different crochet project nearby to work a few practice rows before you work on your pooling project. Many times when I first pick up a project my tension is either too loose or too tight until I get a row or two into it. You've got to get into your crochet groove. By crocheting a few rows on a different project first, I can switch to my plaid project and have even tension.
Now it's time to get your PLAID on!
PIN IT!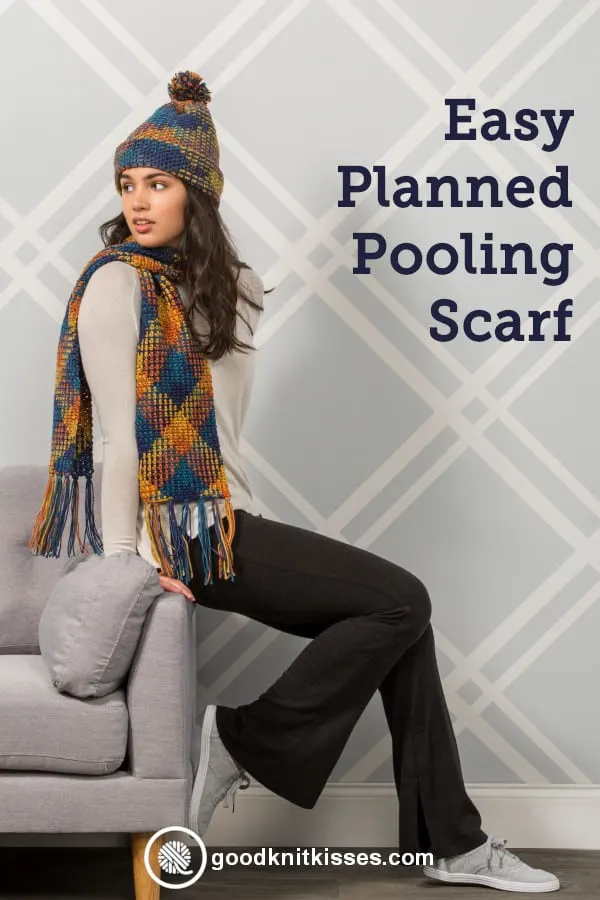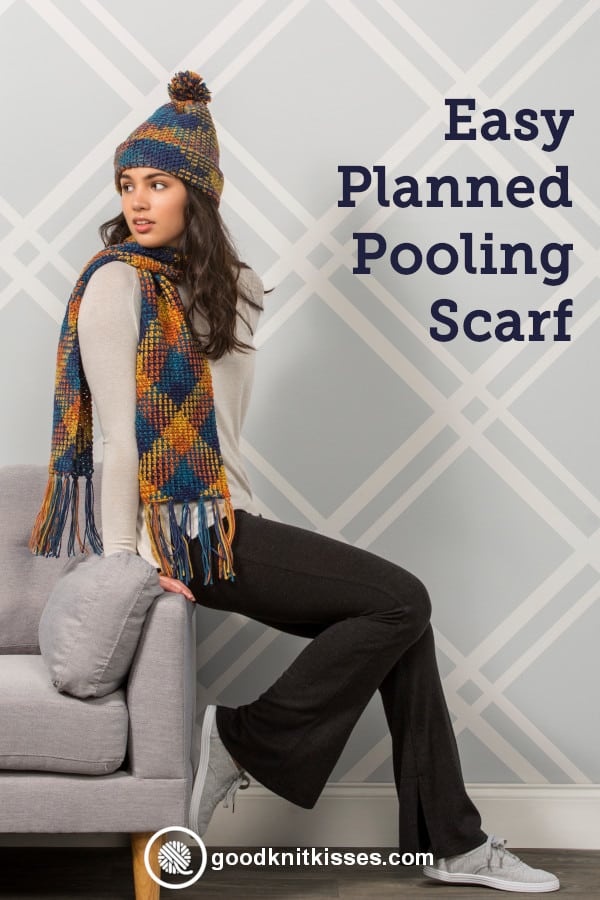 PATTERN
Plaid Fringe Scarf from Premier
MATERIALS
Premier Yarns® Everyday® Plaid (100% antipilling acrylic; 200gm/360 yds) • 1 ball any color
Shown in:
1073-12 Navy Orange Plaid (on model)
1073- Magenta Purple Plaid
Use my exclusive coupon code: KMPLD10% for 10% your purchase of Everyday Plaid from Premier Yarn through 9/30/18.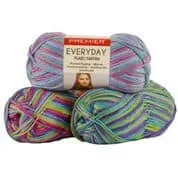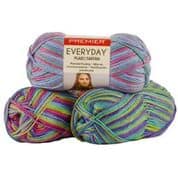 Hook: US Size I-9 (5.5 mm) crochet hook or size
needed to obtain gauge
Notions: Tapestry needle
GAUGE
18 sts x 16 rows = 4" in linen stitch
Working evenly and consistently throughout project is more important than an exact gauge.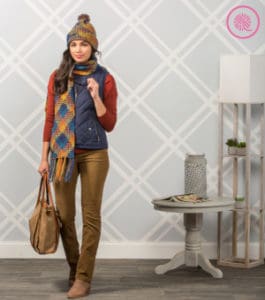 ---
Watch the full Plaid Fringe Scarf easy planned pooling video below:
Special video for left-handed crocheters!
I hope this pattern inspires you to try planned pooling! I know that once I got into the project I loved seeing the plaid work out row by row. Please share your Everyday Plaid projects and tag me with #goodknitkisses so I can see your gorgeous plaids!