Inside: Hat Sizes Chart with 9 common measurements to help you knit hats for preemies to adults.
Whether you're making one hat as a gift or hundreds to donate to your local NICU or homeless shelter you want to make sure your hat will fit.
Use the chart below to help determine average head measurements for making hats or beanies. Remember that these are average measurements. You may need to make adjustments if your stitch pattern is very stretchy or overly tight with little stretch.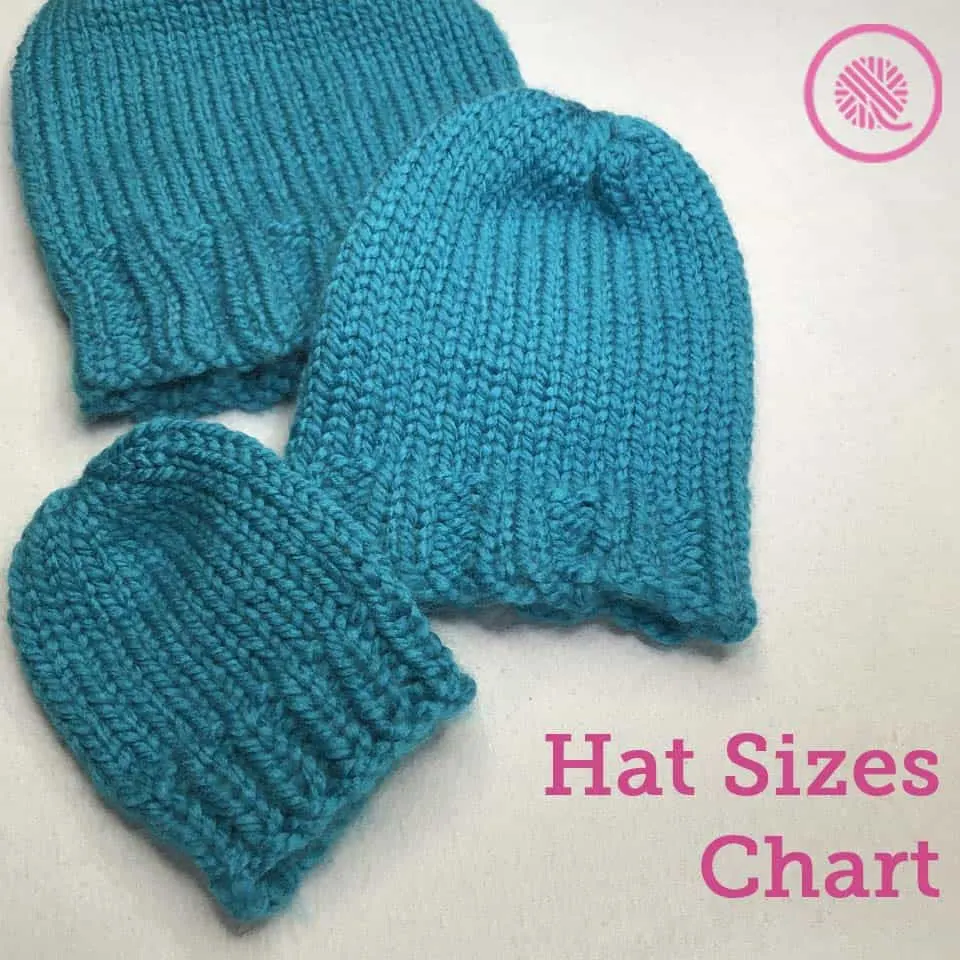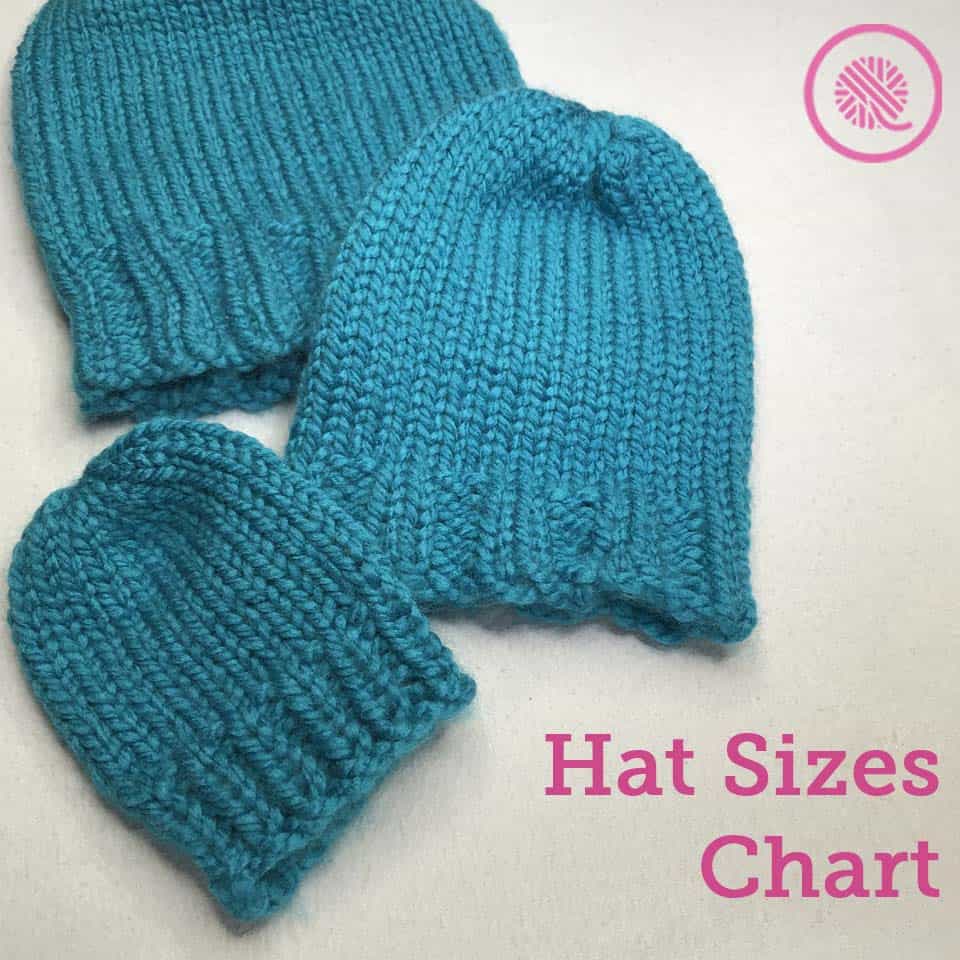 A word about hat brims…
Hat brims can vary in style and size. Many hat patterns include a few inches of ribbing as a brim to allow for a snug fit. Others allow for a longer ribbed section that is intended to fold up to create a thicker brim. I included 2″-3″ extra in the numbers below for a brim to fold up on adult hats and 1″ for baby sizes. For preemies and newborns I suggest keeping a brimless hat to allow for a gentle fit for baby.
Common suggested brims style are:
Brimless (also called rolled)
Rib or Ribbed: Stitch pattern that includes alternating series of knits and purls. Cinches up and creates a snug fit around the head.
Garter Stitch: Alternating rounds of knit and purl are worked until desired brim length is achieved
Folded: Additional length is knit at the brim edge (usually in ribbing or the main stitch pattern of the hat) and it is intended this edge will be folded up to double the thickness.
Hemmed: Made by bringing the cast on edge back up after brim length is doubled and added back onto needles/loom before continuing to work in the round.
Regardless of which hat brim style you choose, you'll want to make sure that your hat fits into the proper measurements on the Hat Sizes Chart.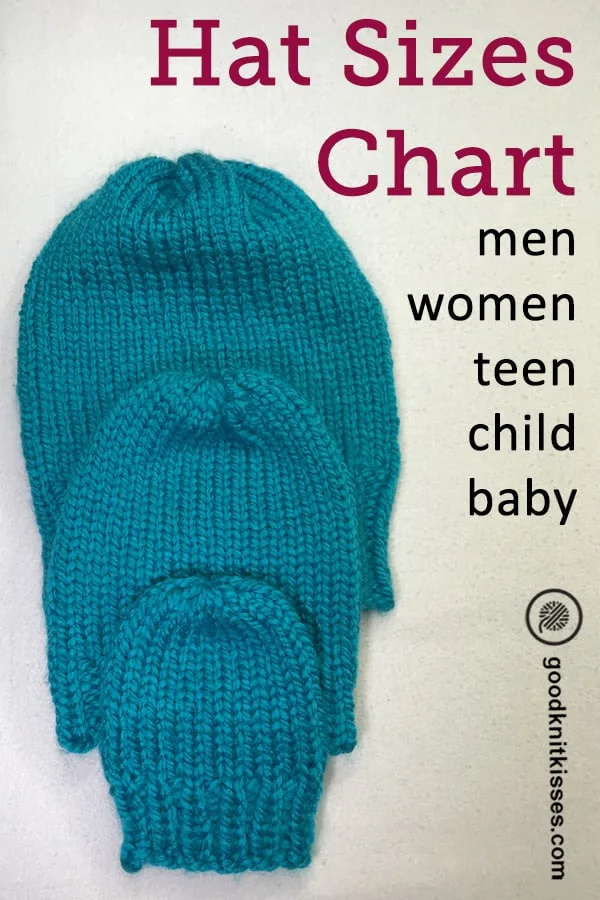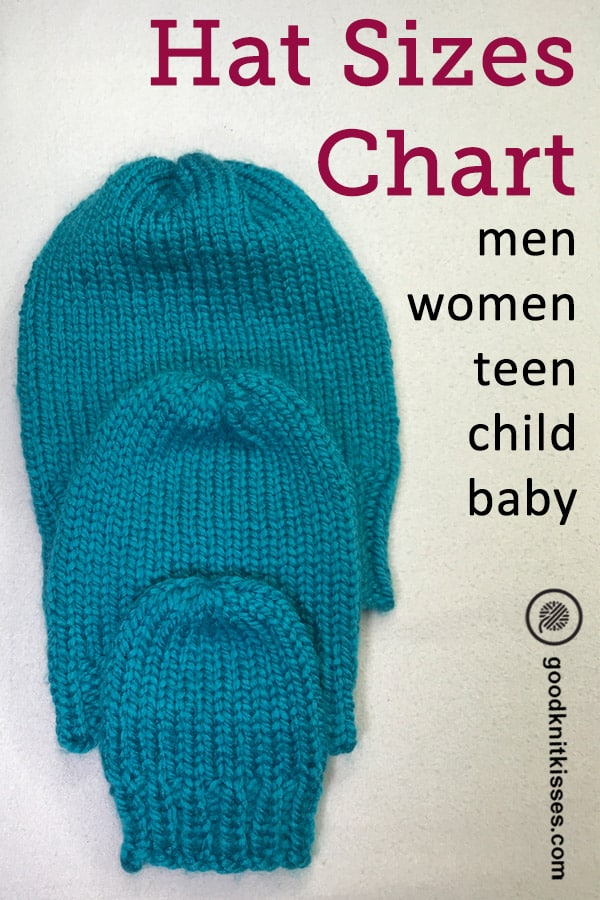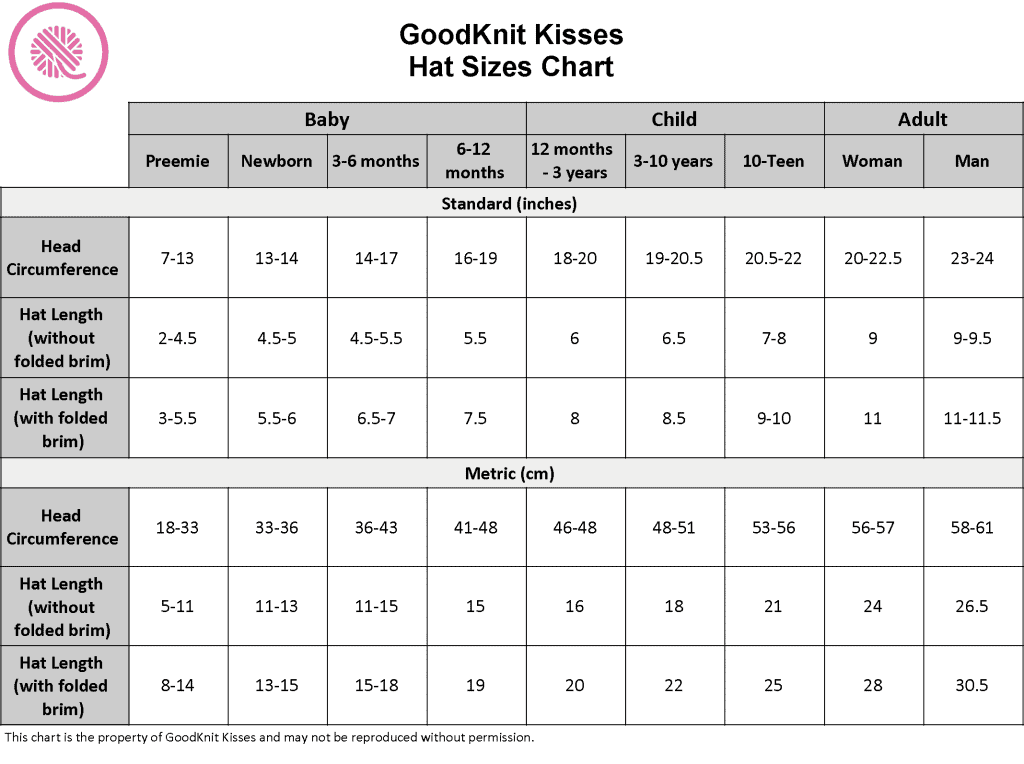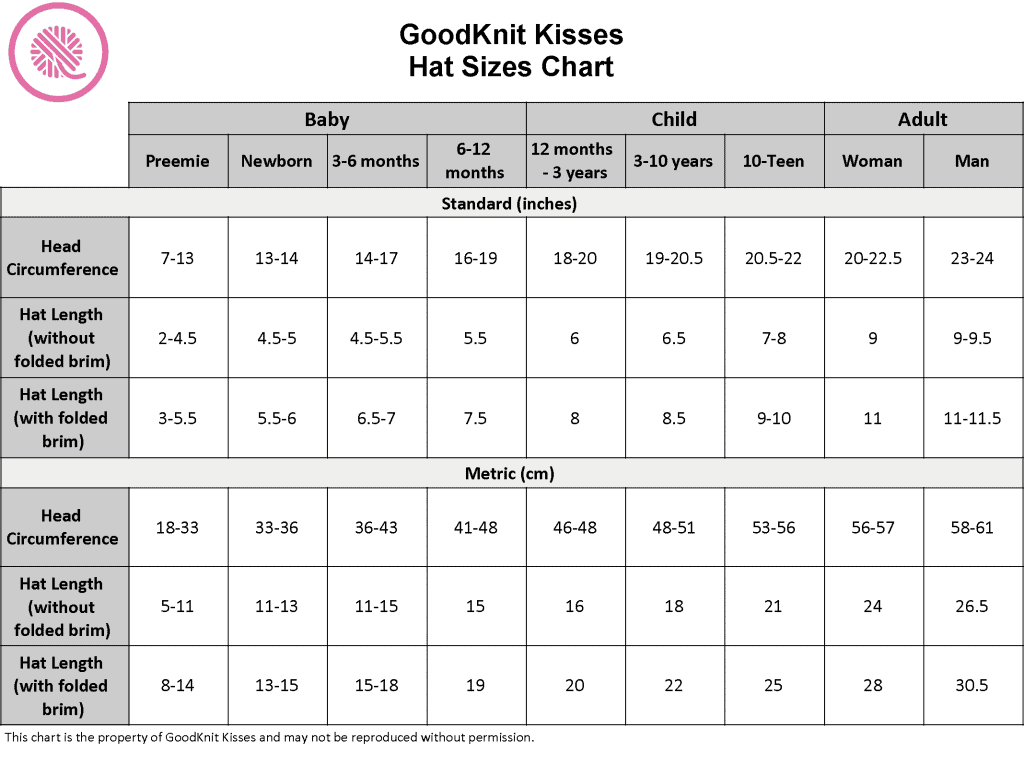 If you need help figuring out the number of stitches to cast on for your hat project, please use our free Interactive Knitting Calculators!
To figure out how many stitches to cast on knitting or loom knitting, I recommend my Interactive Knitting Calculators. They do the math for you!

For those interested, the following formulas are used to calculate the number of stitches to cast on and number of rows to reach the desired length. First knit a gauge swatch at least 4″ x 4″

Cast-On:
S = stitches in swatch
W = width of swatch in inches
S/W = stitches per inch
dW = desired width

Cast On = dW x (S/W)

Rows Needed:
R = rows in swatch
L = length of swatch in inches
R/L = rows per inch
dL = desired length

Rows Needed = dL x (R/L)