Lesson 1: How to Single Crochet (sc)
Welcome to your first lesson in how to crochet! I hope you're as excited about learning as I am about teaching. Although I've listed the first lesson as Single Crochet I've a got a lot more for you in this video! I don't want to assume that you know anything about crochet yet.
With that in mind I like to start at the very beginning. On the previous page I talked a little bit about crochet hooks and yarn. It is very important to know the proper way to hold the hook and the yarn so you have good control when making your stitches. There are several ways to hold a crochet hook and many more ways to control tension on the yarn. I'm going to teach you how I do it, but if you started learning with a slightly different method, that's okay. Just continue with what is most comfortable for you.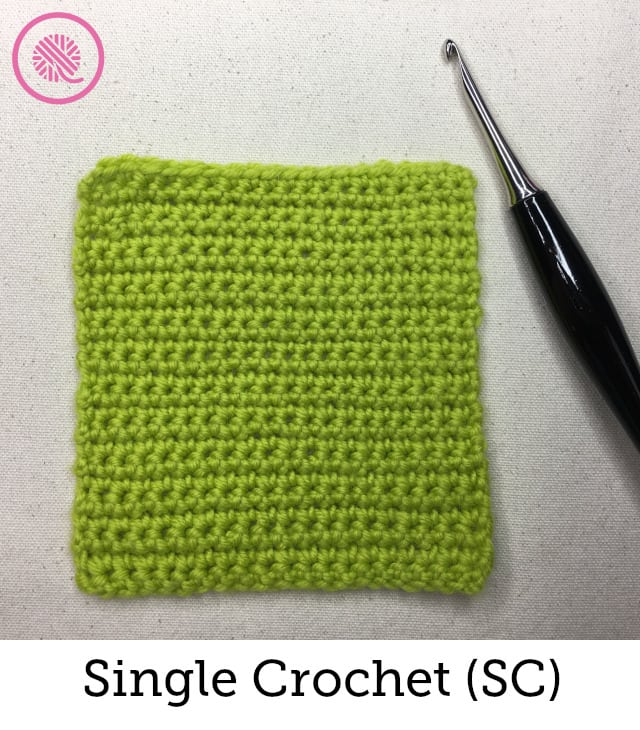 Techniques Covered in this Tutorial:
• How to hold a crochet hook
• How to hold your working yarn
• Chain stitch
• Turning chain
• Foundation chain (row)
• Single crochet into foundation chain
• Single crochet into stitch
• Ripping back to fix mistakes
• Finishing your work
The Single Crochet, also abbreviated in patterns as "sc", is the smallest of crochet stitches. It is a short, dense stitch and is used in a variety of stitch patterns. The main difference between the basic crochet stitches (single crochet, half double crochet, double crochet, etc.) is the height of the stitch. Be combining stitches of different heights you can create a wide variety of stitch patterns and textures.
In the video I reference adding an extra chain to your foundation chain. We call this extra chain the turning chain. You need a turning chain at the end of the row to achieve the proper edge. Each crochet stitch will have a different number of turning chains needed to make sure the row is a uniform height. See my handy chart for the number of turning chains.
PIN THIS LESSON!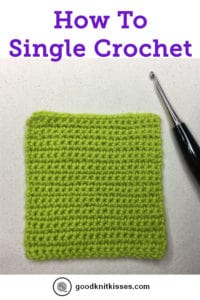 ---
Watch the video below to learn how to crochet the Single Crochet stitch!
Video tutorial for LEFT-HANDERS!
---
Go to the next page for Lesson 2: How to Half Double Crochet