Lesson 3: How to Double Crochet
Now you've arrived! The double crochet stitch is one of the most widely used crochet stitches. Because it is much taller than the single crochet stitch it works up very quickly. It is an integral part in many crochet stitch patterns like the classic shell stitch or a granny square. Once you learn how to crochet the double crochet stitch it will open up a world of possibilities!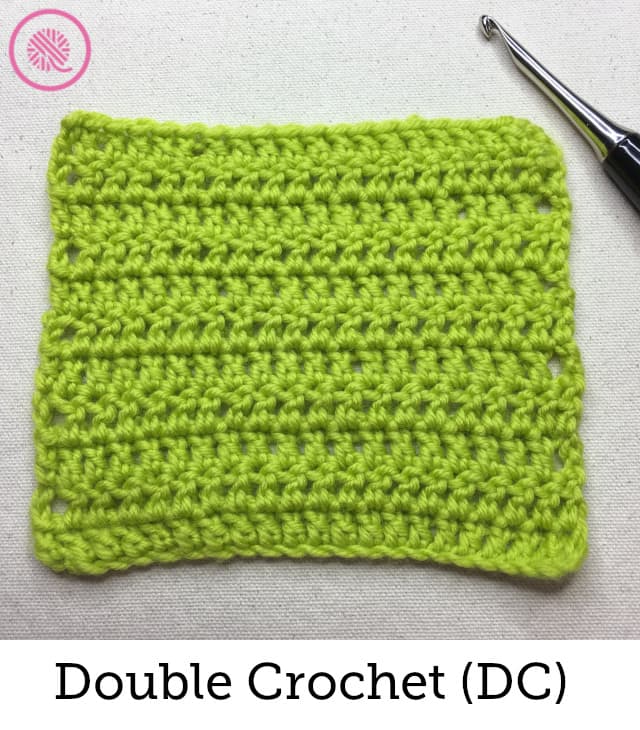 The way to make the double crochet stitch is similar to the half double crochet. At this point you may start to notice that each stitch builds on the previous one. The beauty of crochet is that the basic technique is always the same, but the individual steps for each stitch are just a little different.
Skills taught in this tutorial:
• Yarn over (yo)
• Double crochet into foundation chain
• Work a turning chain (See the Crochet Turning Chain Chart for reference!)
• Double crochet into stitch
• Check your stitch count for accuracy by counting posts
• Fasten off and weave in tails
PIN THIS LESSON!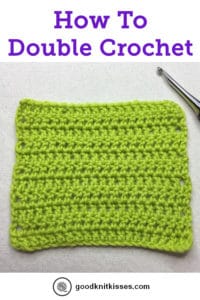 ---
Watch the video below to learn how to crochet the Double Crochet stitch!
Video tutorial for LEFT-HANDERS!
---
Go to the next page for Lesson 4: How to Triple Crochet.