Inside: Loom knit the Edelweiss Blanket with this free pattern and video tutorial. Includes 4 sizes from baby lovey to couch throw.
The delicate edelweiss blossom covers the mountainsides of the Alps and now you can duplicate that delicate floral texture with my Edelweiss Blanket.
If you've been following me, you've seen this stitch pattern before. It was the inspiration for my Edelweiss Hat.
One of my YouTube VIPs suggested creating a blanket pattern with the stitch. So I did! This easy loom knit pattern includes 4 common square blanket sizes from baby lovey to couch throw.
Come loom knit the Edelweiss Blanket with me!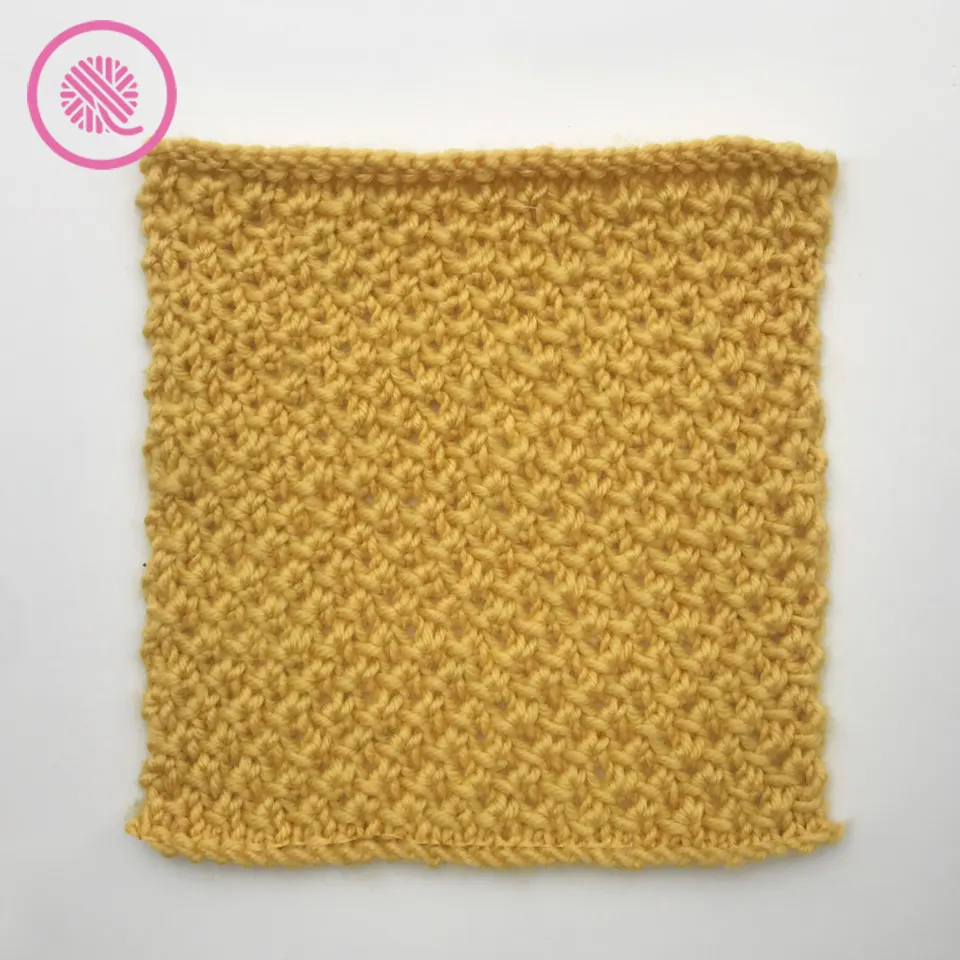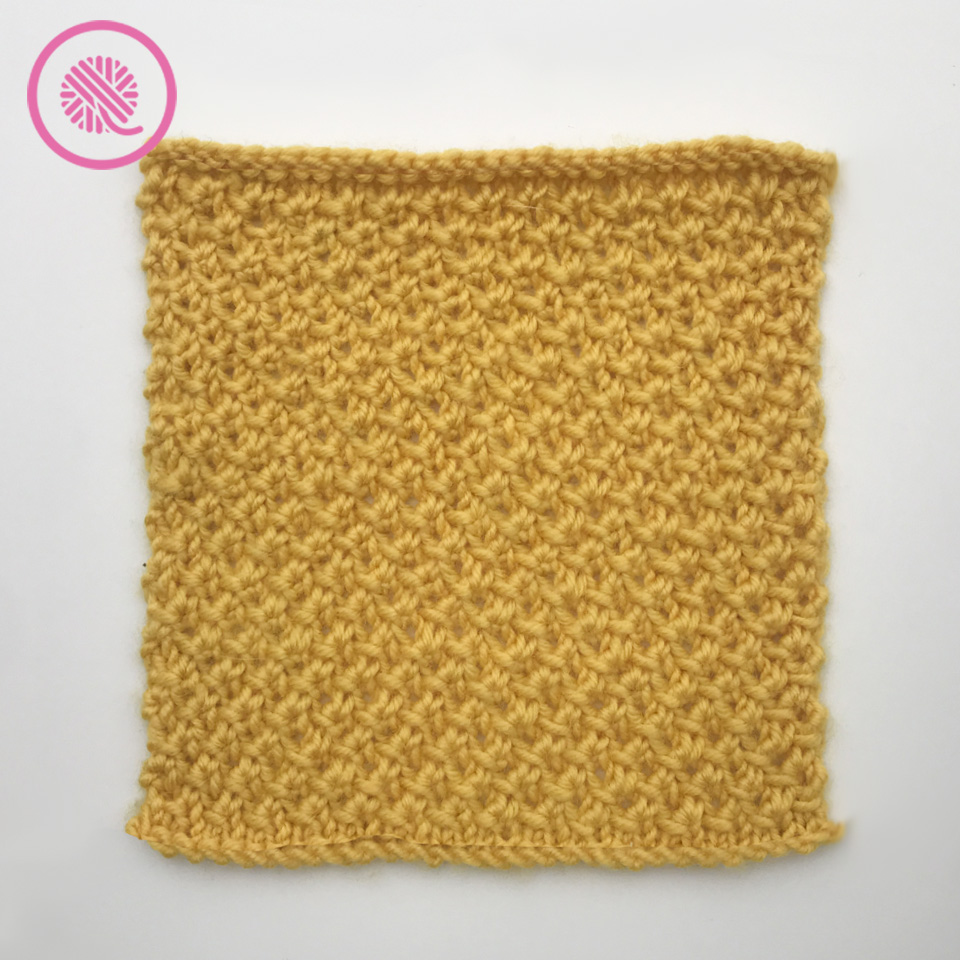 EDELWEISS BLANKET
By Kristen Mangus
A downloadable PDF of this pattern is available in my Etsy store or from Ravelry at the links below:
Pattern contains written instructions and a link to the fully-captioned tutorial video.
MATERIALS
Links below are affiliate links that benefit GKK if you make a purchase.
Yarn
Medium (#4) weight yarn
1 (6, 12, 21) balls Red Heart Chic Sheep (3.5 oz/100 g; 186 yds/170 m)
Color Mimosa used in sample.

Loom
Small Gauge (3/8") loom with at least 51 (151, 225, 301) pegs.
Flexee Loom Skinny used in sample.
Notions
Tapestry needle to weave in ends
Crochet hook (for cast on; small enough for between pegs)
ABBREVIATIONS
Approx = approximately
Beg = Beginning
Cont = Continue
K = Uwrap Knit
K2tog = True knit two stitches together
P = Purl
P2tog = Purl two stitches together
Pat = Pattern
Rep = Repeat
St(s) = Stitch(es)
For a refresher on loom knitting basics see the blog posts below to get started:
13 Questions for Beginner Loom Knitters
How to Loom Knit Basics
How to Loom Knit Basic Stitch Patterns
How to Loom Knit in the Round
GAUGE
20 sts x 30 rows in 4" (10 cm) in Edelweiss st.
SKILL LEVEL Easy+
MEASUREMENTS
Lovey: 10" x 10" (25 x 25 cm)
Stroller: 30" x 30" (76 x 76 cm)
Crib: 45" x 45" (114 x 114 cm)
Throw: 60" x 60" (152 x 152 cm)
NOTES
Chain cast on is recommended, but you may also use the double ewrap or longtail cast on if you prefer.
The edelweiss stitch pattern uses a multiple of 2 +1. If you decide to adjust the width of the blanket be sure it fits the multiple.
Uwrap knit stitches are used for all stitches denoted as knit or K. For Rows 2 & 4 of the Edelweiss stitch pattern use the true knit stitch when working the K2tog. Ewrap is not recommended for this project.
In this pattern the Edelweiss stitch pattern works 2 stitches together more than once on the same peg to create the stitch. This stitch is worked over 2 pegs.
P2tog, k2tog in same st: Working in pairs, move st from Peg 1 to Peg 2. Purl both stitches together leaving old stitches on Peg 2 and place new purl stitch on Peg 1. On Peg 2, in same two stitches, true knit both sts together removing old sts from peg and placing new st on Peg 2.
The blanket does not include a border. The edelweiss stitch does not curl making a border unnecessary.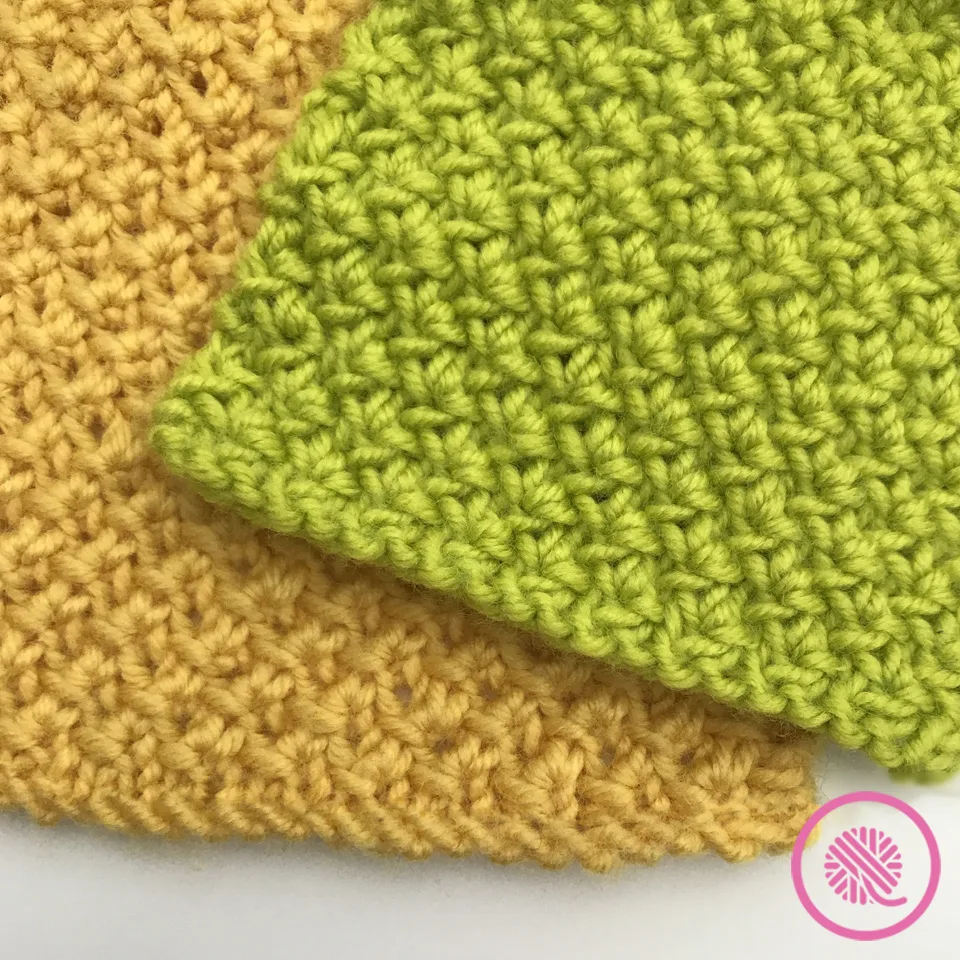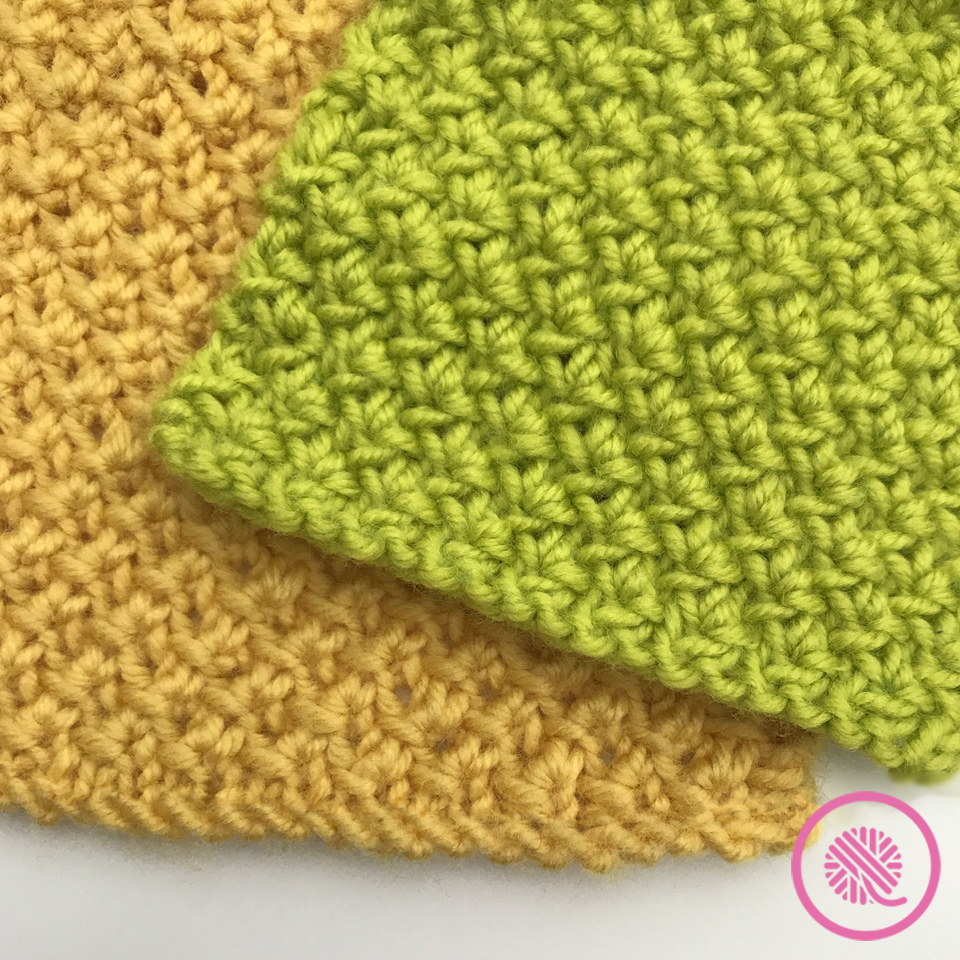 INSTRUCTIONS
Cast on 51 (151, 225, 301) sts.
Edelweiss Stitch
Row 1: Knit
Row 2: K1. *P2tog, k2tog in same st. Repeat from * to end of row.
Row 3: Knit
Row 4: *P2tog then k2tog in same st. Repeat from * to last st. K1.
Repeat Rows 1-4 for Edelweiss stitch pattern until work from beg measures approx. 10" (30", 45", 60") ending after a Row 2 or 4.
Bind off and weave in tails.
---
PIN IT!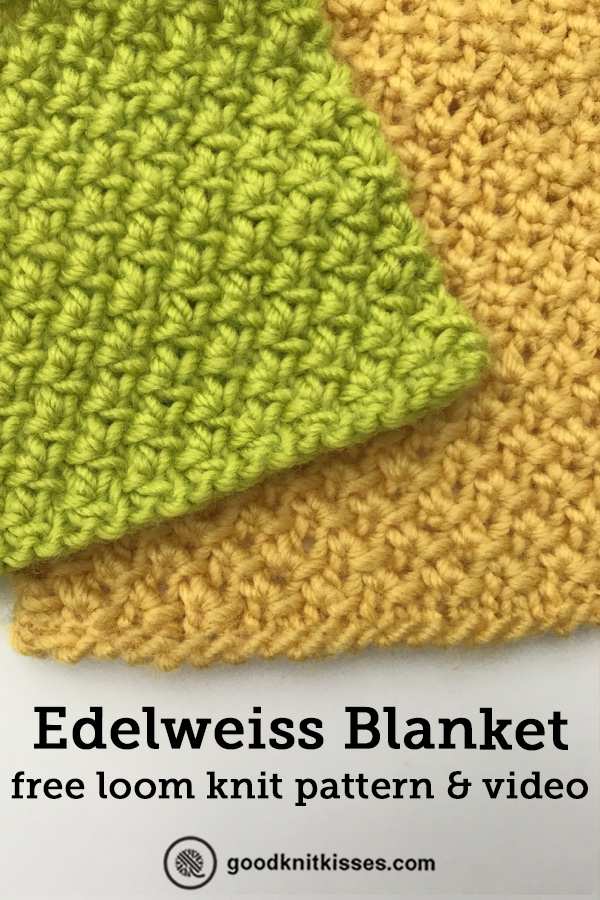 ---
Loom Knit Edelweiss Stitch Video Tutorial
Select videos are available to GoodKnit Kisses YouTube members only. To get exclusive access to GKK VIP-only content, free PDF patterns, weekly Zoom meetup and more, sign in to YouTube and join as a VIP Member today! Find out more about GKK Membership HERE!
The following video walk you through each step of the Edelweiss stitch pattern.