Did you make a resolution to learn a new craft this year? I've gone back to my childhood and relearned an old favorite: stitching on plastic canvas. My kids have joined me on this journey and we all had a part in making this project. Plastic canvas basic stitches are easy to master (even for a beginner) and joining panels gives you all the skills you need to create anything you can imagine.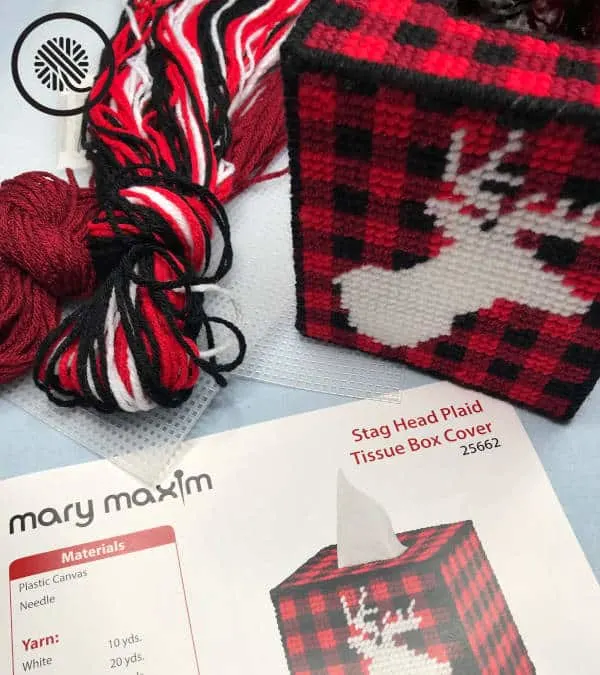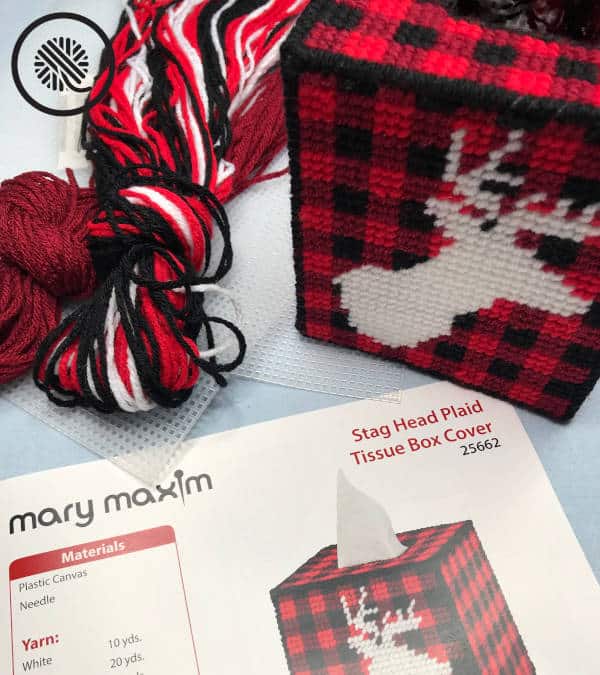 We used the Stag Head Tissue Box Cover that I reviewed and showcased a few weeks ago. The buffalo plaid pattern is beautiful and, believe it or not, much easier to stitch than you think. You can get details on where to purchase this kit on this post: Craft Kit Unboxing.
But don't worry the techniques shown below cover any kind of plastic canvas project so if you don't have the kit, it's no problem.
PIN IT!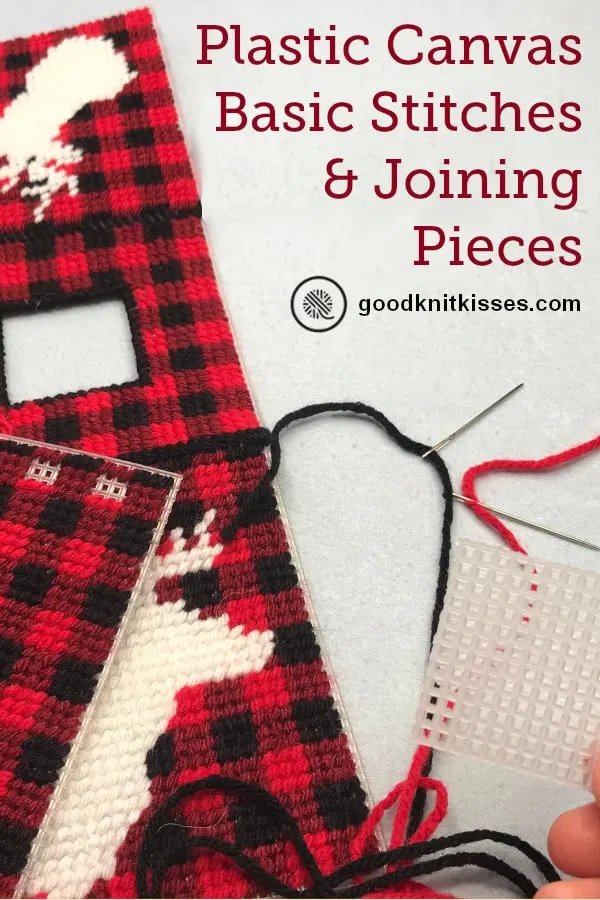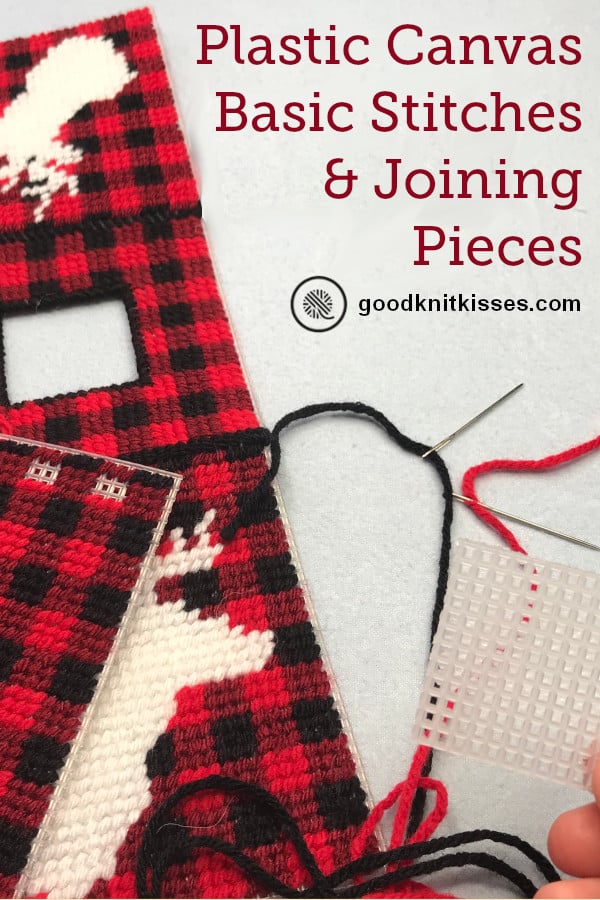 Plastic Canvas Basic Stitches and Joins
Today I teach you all the basics you need to create a beautiful plastic canvas craft of your own. The video tutorial below covers these techniques:
Half Cross Stitch (in two directions): This is the most basic stitch used in plastic canvas crafts. You can create neat, small stitches and paint your plastic canvas with colors.
Overcast Stitch: Finish any raw edges on your canvas pieces with this stitch. It's essential for all plastic canvas projects so you don't see any of the plastic when you're finished.
Joining panels: Seam your canvas pieces together with this technique. Whether you are making a box, like I do in the video, or freestyling to create your own shape you need this method.
How to start and end a strand: This is as basic as it gets. You need to know how to get started with your first strand and how to finish it off so that it doesn't unravel.
Jumping from color to color: As you can see in the picture below you work one color at a time and you will be skipping over spaces. I show you how to float your yarn and stitch so the colors on the front show through perfectly.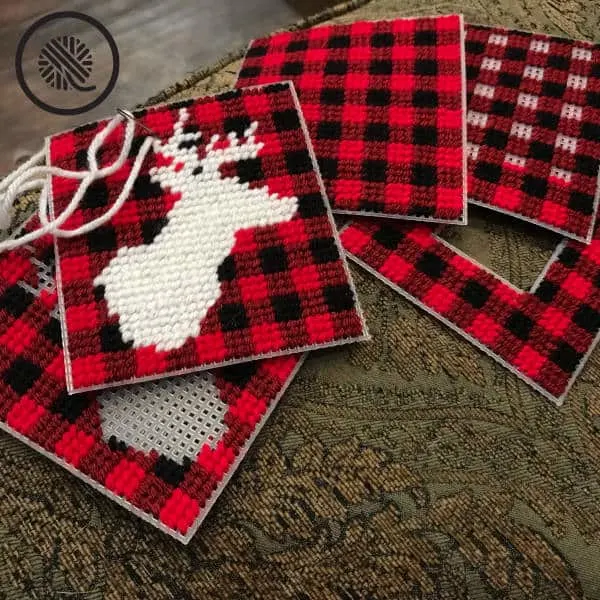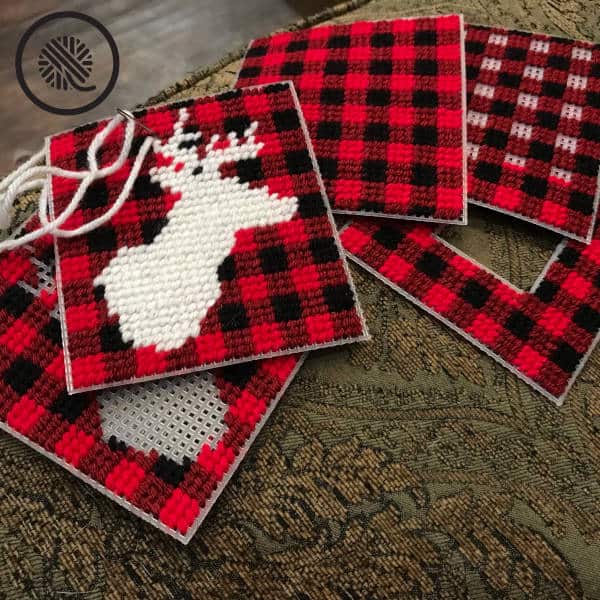 Don't you love keeping a project on hand that you can enjoy with your kids? I hope you and your family enjoy working on a plastic canvas project together as much as we have.
---
Master Plastic Canvas Basic Stitches and Joins!